COVID-19: Pause sale of captured wild animals in wet markets as emergency measure, WHO urges nations
The coronavirus' origins have been the source of intense speculation, much of it centred around the likelihood that it was carried by bats and passed to humans through an intermediary species
Geneva: The United Nations' health agency on Tuesday urged countries to suspend the sale of live animals captured from the wild in food markets as an emergency measure, saying wild animals are a leading source of emerging infectious diseases like the coronavirus
.
The World Health Organisation, backed by key partners, issued new guidance saying that animals — particularly wild animals — "are the source of more than 70 percent of all emerging infectious diseases in humans, many of which are caused by novel viruses."
The coronavirus
' origins more than a year ago have been the source of intense speculation, much of it centred around the likelihood that it was carried by bats and passed to humans through an intermediary species sold as food or medicine in traditional Chinese wet markets. The pandemic first appeared in the city of Wuhan, China.
WHO highlighted the risk of direct transmission of emerging infectious diseases to humans who come in contact with bodily fluids of an infected animal, and cited the "additional risk" of picking it up in places where such animals are housed or locations that could have been contaminated with such viruses.
"Globally, traditional markets can play a central role in providing food and livelihoods for large populations," WHO said in a statement. However, "Banning the sale of the animals can protect people''s health — both those working there and those shopping there."
WHO joined with the World Organisation for Animal Health and the UN environment programme in its analysis leading to the new recommendations.
India
The 24-year-old techie had contracted COVID-19 while taking care of his corona-positive parents. He later developed pneumonia and septicaemia in the lungs and requires a lung transplant to stay alive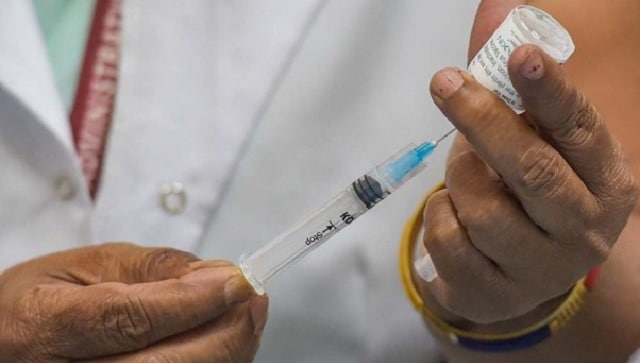 Blogs
While the original plan of 30 crore fully vaccinated individuals by July may extend by a few weeks, the year-end target can be more ambitious
Sports
Already delayed by 12 months because of the pandemic, the Copa America nearly unravelled when original co-hosts Colombia and Argentina fell through at the last minute — the former because of violent anti-government protests, the latter because of a surge of COVID-19.