COVID-19 infection gives some immunity for at least five months, UK study finds
By Kate Kelland LONDON (Reuters) - People who have had COVID-19 are highly likely to have immunity to it for at least five months but there is evidence that those with antibodies may still be able to carry and spread the virus, a UK study of healthcare workers has found. Preliminary findings by scientists at Public Health England (PHE) showed that reinfections in people who have COVID-19 antibodies from a past infection are rare - with only 44 cases found among 6,614 previously infected people in the study. But experts cautioned that the findings mean people who contracted the disease in the first wave of the pandemic in the early months of 2020 may now be vulnerable to catching it again
COVID-19
infection gives some immunity for at least five months, UK study finds" src="https://images.firstpost.com/wp-content/uploads/reuters/01-2021/14/2021-01-14T001744Z_1_LYNXMPEH0D01Q_RTROPTP_2_HEALTH-CORONAVIRUS-ARGENTINA.jpg" alt="COVID19 infection gives some immunity for at least five months UK study finds" width="300" height="225" />
By Kate Kelland
LONDON (Reuters) - People who have had COVID-19
are highly likely to have immunity to it for at least five months but there is evidence that those with antibodies may still be able to carry and spread the virus, a UK study of healthcare workers has found.
Preliminary findings by scientists at Public Health England (PHE) showed that reinfections in people who have COVID-19
antibodies from a past infection are rare - with only 44 cases found among 6,614 previously infected people in the study.
But experts cautioned that the findings mean people who contracted the disease in the first wave of the pandemic in the early months of 2020 may now be vulnerable to catching it again.
They also warned that people with so-called "natural immunity" - acquired through having had the infection - may still be able carry the SARS-CoV-2 coronavirus
in their nose and throat, and could unwittingly pass it on.
"We now know that most of those who have had the virus, and developed antibodies, are protected from reinfection, but this is not total and we do not yet know how long protection lasts," said Susan Hopkins, senior medical adviser at PHE and co-leader of the study, whose findings were published on Thursday.
"This means even if you believe you already had the disease and are protected, you can be reassured it is highly unlikely you will develop severe infections. But there is still a risk you could acquire an infection and transmit (it) to others."
A statement on the study said its findings did not address antibody or other immune responses to vaccines now being rolled out against COVID-19
, or on how effective vaccines would be. Vaccine responses will be considered later this year, it said.
The research, known as the SIREN study, involves tens of thousands of healthcare workers in Britain who have been tested regularly since June for new COVID-19
infections as well as for the presence of antibodies.
Between June 18 and Nov. 24 scientists detected 44 potential reinfections - two "probable" and 42 "possible" - out of 6,614 participants who had tested positive for antibodies. This represents an 83% rate of protection from reinfection, they said.
The researchers plan to continue following and assessing the participants to see if this natural immunity might last longer than five months in some. But they warned that early evidence from the next stage of the study already suggests some people with immunity can still carry high levels of virus and could transmit it to others.
"It is therefore crucial that everyone continues to follow the rules and stays at home, even if they have previously had COVID-19
," they said in the statement about their results.
(Reporting by Kate Kelland; Editing by Mark Heinrich)
This story has not been edited by Firstpost staff and is generated by auto-feed.
Find latest and upcoming tech gadgets online on Tech2 Gadgets. Get technology news, gadgets reviews & ratings. Popular gadgets including laptop, tablet and mobile specifications, features, prices, comparison.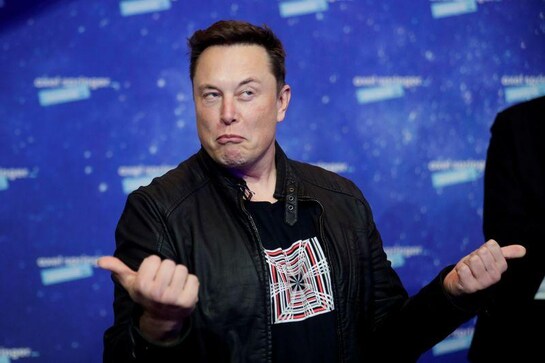 Business
(Reuters) -Tesla Inc chief and billionaire entrepreneur Elon Musk surpassed Amazon.com Inc's top boss Jeff Bezos to become the world's richest man, Bloomberg News reported on Thursday.
Business
FRANKFURT (Reuters) - Daimler is starting the year with optimism after a strong finish to 2020, Chief Executive Ola Kaellenius said on Thursday, adding that sales in the fourth quarter had continued the strong trend seen in the preceding three months.
Business
By Laura Sanicola NEW YORK (Reuters) -Oil prices edged higher on Thursday, hitting 11-month peaks as markets remained focused on Saudi Arabia's unexpected pledge to deepen its oil cuts and firmer equities, shrugging off political unrest in the United States. Brent crude rose 18 cents to $54.48 a barrel by 1:32 p.m. EST (1832 GMT) after touching $54.90, a high not seen since before the first COVID-19 lockdowns in the West.