Courageous and kind: Prince Harry praises Gorkhas on maiden visit to Nepal
Prince Harry said Gorkhas are 'Nepal's most famous ambassadors... admired for their fearsome bravery and courage but also for their humility and kindness.'
Kathmandu: Britain's Prince Harry arrived in Kathmandu on Saturday on his maiden visit to Nepal to mark the 200th anniversary of the bilateral ties and called on Prime Minister KP Sharma Oli to discuss cooperation between the two nations.
Leading a 30-member delegation, Harry landed at the Tribhuvan International Airport on a Qatar Airways flight from Doha on Saturday afternoon, representing the British government to mark the 200th anniversary of Nepal-Britain relations.
The 31-year-old, accompanied by British Minister of State for Foreign and Commonwealth Office Hugo Swire, was welcomed by Minister of State for Federal Affairs and Local Development Kunti Kumari Shahi.
His five-day trip is aimed at supporting British interests in the region, according to a release by the UK Embassy in Kathmandu. This is the first time Harry is visiting Nepal. Queen Elizabeth had visited Nepal in 1961 and 1986. Prince Charles, late Princess Diana and Prince Philip have also visited Nepal.
Harry called on Oli at his residence in Baluwatar and discussed Nepal-Britain bilateral cooperation.
During his meeting with Oli, Harry praised the role played by Gorkha soldiers in the British Army and inquired about the conservation efforts made by Nepal in protecting endangered wild animals including tiger and one-horned rhino.
"I am so grateful that I will have the opportunity to pay tribute to some of Nepal's most famous ambassadors, the Gorkhas, admired the world over for their fearsome bravery and courage but also for their humility and kindness," Harry said.
He called on visitors around to world to visit the beautiful Himalayan nation saying, "I want to show all those people around the world who want to help that this is a country open for business – so please come and visit again."
"I look forward to exploring your landscapes, celebrating your culture, and I hope to make many new friends along the way."
He also talked about last April's earthquake in the region, which claimed nearly 9,000 lives. "I pay my respects to those who perished and hope to do what I can to shine a spotlight on the resilience of the Nepali people," he said.
Harry said Nepal holds a "special place in the imagination for so many people".
Having served alongside Gorkhas in Afghanistan, Harry will visit the British Gorkha Camp in Pokhara, where he will commend the bravery and service to the Crown of an "exceptional group of soldiers".
Deputy Prime Minister and Minister for Foreign Affairs, Kamal Thapa hosted a reception in Harry's honour during the prince said he was "deeply honoured and excited to be here".
Harry is scheduled to call on Nepal's first woman President Bidhya Devi Bhandari at the Presidential Office at Sheetal Niwas on Sunday.
He will engage in various activities including observation of earthquake relief work during his stay in Nepal. He will interact with Gorkha families, enjoy rafting, watch sunrise over the Himalayas.
PTI
Find latest and upcoming tech gadgets online on Tech2 Gadgets. Get technology news, gadgets reviews & ratings. Popular gadgets including laptop, tablet and mobile specifications, features, prices, comparison.
World
The final stage of the peace process which has begun in Doha could quite easily collapse if the Taliban exposes it to intransigence and continued violence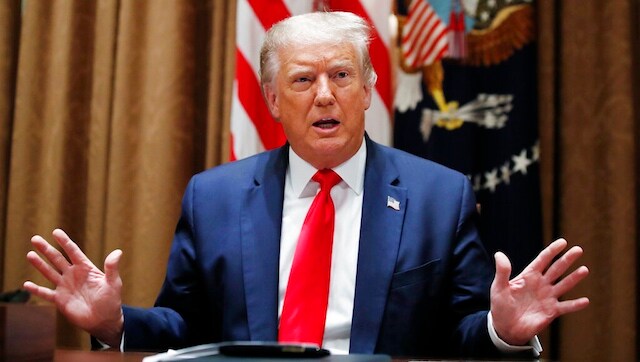 World
Marine General Frank McKenzie said the decision to reduce American troops reflects the Trump administration's confidence in the ability of Iraqi security forces to handle the militant threat in the country
World
The discussions are important in the search for lasting peace that will also provide an exit for US and NATO troops after nearly 19 years