Corrected: U.S. judge agrees to delay Manafort trial until next week
By Sarah N.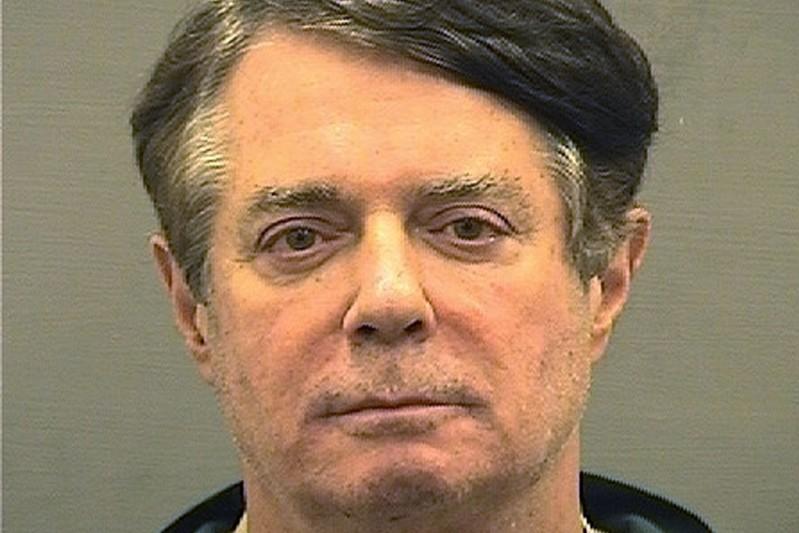 By Sarah N. Lynch
ALEXANDRIA, Va. (Reuters) - A U.S. judge on Monday delayed the criminal trial of President Donald Trump's former campaign chairman Paul Manafort until next week, and made public the identity of five witnesses granted immunity to testify.
U.S. District Judge T.S. Ellis III also said the office of Special Counsel Robert Mueller must provide a list of about 30 witnesses to lawyers for Manafort, who had sought a delay in his trial scheduled to start on Wednesday on bank and tax fraud charges.
Manafort, a long-time Republican operative and businessman, appeared in court for the hearing in a green prison jumpsuit. He has pleaded not guilty to 18 counts of bank and tax fraud and failure to file reports of foreign bank and financial accounts.
The trial, the first to originate in the special counsel's investigation of Russia's role in the 2016 election, was scheduled to start on Wednesday in U.S. District Court for the Eastern District of Virginia.
Ellis said the delay would give Manafort's attorneys more time to review material recently submitted by prosecutors, but he warned it would not be a lengthy process.
"I'm not going to allow this trial to drag on," Ellis said, adding he would not let it turn into political theatre. "I'm not in the theatre business."
According to court filings unsealed by Ellis on Monday, Mueller had requested immunity for Dennis Raico, Cindy Laporta, Conor O'Brien, Donna Duggan and James Brennan. They are all financial professionals who may have gained some knowledge of Manafort's business dealings.
The Manafort charges largely pre-date the five months Manafort worked on the Trump team in 2016, some of them as campaign chairman.
None of the charges relate to possible coordination with Russian officials by members of the Trump campaign, which is part of Mueller's investigation into Russia's interference in the election. The Kremlin denies election interference and Trump denies collusion.
Manafort faces a second criminal trial in Washington in September on related charges, including witness tampering, in connection with lobbying work he performed for the pro-Russia Ukrainian government. His lawyers have argued they need more time to prepare for both cases.
Mueller's probe has led to multiple indictments and several guilty pleas from other Trump associates, including Rick Gates, a former Trump deputy campaign chairman who worked with Manafort. Alex Van der Zwaan, a lawyer who once worked closely with Manafort and Gates, has also pleaded guilty and has been sentenced.
Potential jurors in the trial will fill out questionnaires on Tuesday to prepare for jury selection, but Ellis said they should not be asked about their votes in the 2016 election.
"We are not going to inquire into how people voted," Ellis told the lawyers. "People can be fair and impartial no matter who they voted for."
Though the charges did not reference the Trump campaign or the 2016 election, legal experts have said they put more pressure on former Trump aides to cooperate with Mueller as he looks into whether Russia tried to influence the election in favour of Trump by hacking the emails of leading Democrats and distributing disinformation and propaganda online.
Ellis has questioned Mueller's probe and said Manafort's indictment appeared aimed at leveraging him to provide information on Trump.
Mueller's team has outlined an extensive list of evidence to present at the Virginia trial, submitting a 21-page list detailing more than 400 exhibits that include scores of bank records, emails and photographs, among other documents.
Manafort's lawyers have sought to exclude some of the exhibits, arguing that they are irrelevant and would prejudice the jurors, but Mueller's office said the documents are pertinent.
The prosecution turned over 120,000 pages of documents this month as the trial date drew near. Manafort's defence lawyer Kevin Downing complained on Monday his team did not have enough time to review the records, which contain about 20,000 documents, including accounting records from Manafort's bookkeeping company.
    The rest of the remaining records to be reviewed, meanwhile, entail images and photos that were taken off various electronic devices belonging to Gates, Manafort's former business partner.
Uzo Asonye, one of the prosecutors, told the judge Mueller's office believed Manafort had access the entire time to the accounting records.
(This version of the story corrects number of counts to 18 from 16 in paragraph 3. The error also occurred in all previous updates.)
(Reporting by Sarah N. Lynch; Additional reporting by Nathan Layne and Daphne Psaledakis; Writing by John Whitesides; Editing by Susan Thomas and Grant McCool)
This story has not been edited by Firstpost staff and is generated by auto-feed.
Find latest and upcoming tech gadgets online on Tech2 Gadgets. Get technology news, gadgets reviews & ratings. Popular gadgets including laptop, tablet and mobile specifications, features, prices, comparison.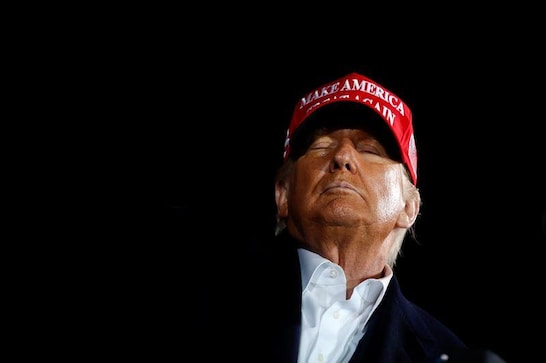 World
(Reuters) - U.S. President Donald Trump's Twitter election campaign account was unblocked on Thursday after the social media campaign temporarily restricted it saying a video from the account about Democratic presidential candidate Joe Biden's son violated its rules
World
By Trevor Hunnicutt and Joseph Ax (Reuters) - U.S. President Donald Trump and Democratic challenger Joe Biden will hold dueling prime-time town halls on Thursday instead of a second debate, which was to have been held virtually, as early voters continued to swamp polling places. Trump pulled out of the scheduled debate when the commission in charge of organizing the event said it would be held virtually after he contracted the coronavirus
News & Analysis
By Elizabeth Culliford (Reuters) - YouTube, the video service of Alphabet Inc, said on Thursday it was banning content that targets an individual or a group using conspiracy theories such as QAnon or Pizzagate that have "been used to justify real-world violence." The company said in a blog post that it would begin enforcing these expanded hate and harassment policies immediately and would "ramp up" in the weeks to come.