Corrected - Gun rights, reform groups to meet Texas governor after school shooting
By Jon Herskovitz AUSTIN, Texas (Reuters) - Two groups at opposite ends of the gun debate were set to meet Texas Governor Greg Abbott on Wednesday to look for solutions days after a shooter killed 10 people in a Houston-area high school. Abbott invited representatives from the Texas State Rifle Association, which says it protects the lawful use of firearms, and Texas Gun Sense, which says it wants reforms to protect the public, to join him in state capital Austin, according to various media outlets. A group of experts are also expected to take part in the discussions, which will be second of three roundtables that the governor said would focus on mental health issues and the causes of gun violence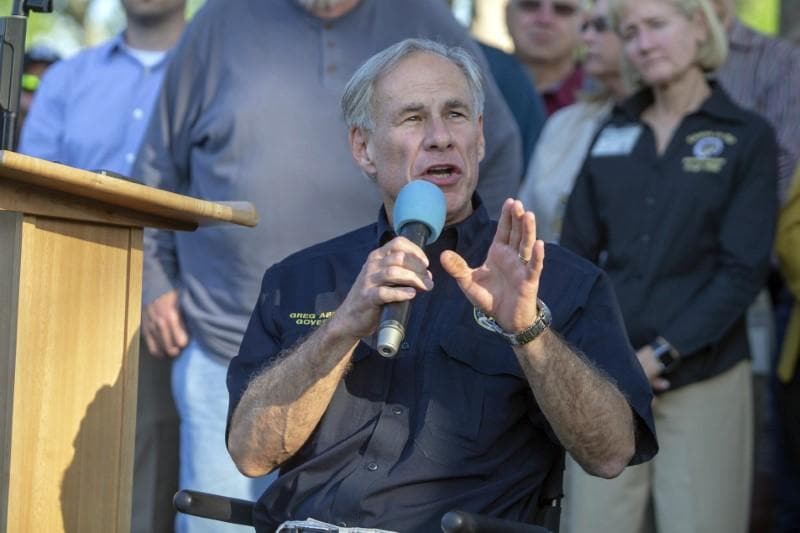 By Jon Herskovitz
AUSTIN, Texas (Reuters) - Two groups at opposite ends of the gun debate were set to meet Texas Governor Greg Abbott on Wednesday to look for solutions days after a shooter killed 10 people in a Houston-area high school.
Abbott invited representatives from the Texas State Rifle Association, which says it protects the lawful use of firearms, and Texas Gun Sense, which says it wants reforms to protect the public, to join him in state capital Austin, according to various media outlets.
A group of experts are also expected to take part in the discussions, which will be second of three roundtables that the governor said would focus on mental health issues and the causes of gun violence.
Abbott - a Republican and staunch gun rights supporter - has said that any changes to state laws would "protect Second Amendment rights" - part of the U.S. Constitution that enshrines the right to bear arms.
Teenager Dimitrios Pagourtzis has been accused of killing eight students and two teachers during a rampage at Santa Fe High School on Friday - the fourth-deadliest shooting at a U.S. public school in modern history. [nL2N1SR0C0]
At the first meeting on Tuesday, participants proposed expanding school safety training programs, bolstering threat assessment systems and expanding a pilot program designed to screen for students who might be a threat to themselves or others.
Abbot said he wanted those ideas enacted quickly.
Gun rights proponents say the Second Amendment prohibits regulations on gun ownership and that enforcement of existing laws should be sufficient to stop violent incidents like the one in Santa Fe.
Gun control groups point to the regular toll of shootings across the United States as evidence that more needs to be done to rein in the proliferation of weapons.
In contrast to Florida, where the killing of 17 teens and educators in February sparked a youth-led movement calling for new restrictions on gun ownership, the Texas tragedy saw elected officials and survivors alike voicing support for gun rights.
(This version of the story corrects fifth paragraph to say fourth-deadliest school shooting, not four deadly school shootings)
(Reporting by Jon Herskovitz; Editing by Andrew Heavens)
This story has not been edited by Firstpost staff and is generated by auto-feed.
Find latest and upcoming tech gadgets online on Tech2 Gadgets. Get technology news, gadgets reviews & ratings. Popular gadgets including laptop, tablet and mobile specifications, features, prices, comparison.
World
MOSCOW/BELGRADE (Reuters) - Serbia's president accused Moscow on Sunday of stooping to "primitivism and vulgarity" in an attack on him, after Russia's foreign ministry spokeswoman compared him to the actor Sharon Stone in an explicit film scene. Serbia is Moscow's closest ally in the Balkans, but President Aleksandar Vucic has long annoyed Russia by seeking better ties with the West
World
ISTANBUL (Reuters) - Turkish President Tayyip Erdogan and European Council President Charles Michel discussed developments in the Eastern Mediterranean on Sunday, CNN Turk reported. NATO allies Turkey and Greece have been locked in a row over hydrocarbon exploration in the sea's disputed waters and the extent of their continental shelves. There was no official confirmation of the talks.
World
LONDON (Reuters) - The sharp rise in COVID-19 cases in Britain of 2,988 recorded on Sunday, the highest jump since May, was "concerning", Health Secretary Matt Hancock said, although he added that the majority were younger people. "The rise in the number of cases that we've seen today is concerning," he said. "The cases are predominately among younger people, but we've seen in other countries across the world and in Europe this sort of rise in the cases amongst younger people leading to a rise across the population as a whole." He said everybody had to follow social distancing rules to prevent the spread of infections.