Coronavirus Outbreak: Nobel Laureate biophysicist Michael Levitt says there are signs of recovery, infection rate slowing
Michael Levitt, who won the Nobel Prize in Chemistry in 2013, analyzed 78 nations that have reported over 50 new COVID-19 cases every day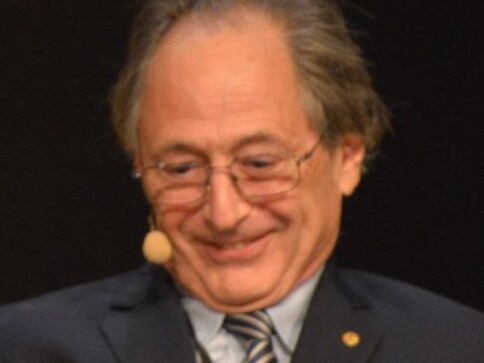 The coronavirus outbreak has brought the entire world to a standstill as governments and health organizations prepare for the worst. But if we go by the calculations of a Nobel laureate biophysicist, the "end of the pandemic is near".
Michael Levitt, who won the Nobel Prize in Chemistry in 2013, analyzed 78 nations that have reported over 50 new COVID-19 cases every day and said he has seen "signs of recovery", Israeli daily Calcalist reported.
"When discussing diseases, it frightens people a lot because they keep hearing about new cases every day. But the fact that the infection rate is slowing down means the end of the pandemic is near," he was quoted as saying.
In February, Levitt had written to his friends in China saying that the country would be out of its worst phase much earlier than what global health experts were claiming.
His message had spread like wildfire in China and people saw his calculations being proven right in the next few weeks. Now, Levitt has the same guess for coronavirus cases across the world.
Speaking to Calcalist, the Stanford professor said that he started studying the numbers on February 1. He analyzed and calculated the number of deaths being reported daily in China, studied the pattern and made his informed conjecture.
Levitt noticed that China's Hubei Province had 1,800 new cases every day. Exponential growth was seen till February 6, but the next day, "the number of new infections started to drop linearly and did not stop". After a week, the same happened with the number of deaths.
Follow LIVE updates on the coronavirus outbreak here
Based on these statistics, Levitt predicted the pandemic will lose its power within two weeks. Now the Israeli scientist believes the virus will be gone from China by March-end.
He added that if countries ensure social distancing and minimal travel, then most will be able to get rid of the viral outbreak soon. The "real" situation, Levitt said was not as "terrible as they make it out to be".
World
Biden said that in 2021, after taking office, he had 'directed the Intelligence Community to use every tool at its disposal to investigate'
World
For such people who have already received their primary vaccination course and one booster dose, there is no risk in having further jabs but the returns are slight, the WHO's vaccine experts said
World
"People eventually learned who their neighbours were. They took care of the senior citizens, so the isolation was less severe than you might anticipate. Positive emotions have remained twice as common as negative ones even during these challenging years