Copper mine collapses in southeastern Turkey, killing four people - media | Reuters
ISTANBUL A copper mine collapsed in Turkey's southeastern town of Sirvan on Thursday, killing at least four people, broadcaster CNN Turk reported, while at least another dozen people were trapped.Rescue teams and ambulances were dispatched to the mine based in Siirt province, CNN Turk said. It said the mine was operated by a private company which it did not name
ISTANBUL A copper mine collapsed in Turkey's southeastern town of Sirvan on Thursday, killing at least four people, broadcaster CNN Turk reported, while at least another dozen people were trapped.Rescue teams and ambulances were dispatched to the mine based in Siirt province, CNN Turk said. It said the mine was operated by a private company which it did not name. Besime Konca, a lawmaker for the pro-Kurdish Peoples' Democratic Party (HDP) from Siirt said on Twitter that 14 people were trapped while one worker was rescued wounded.
Workplace accidents are not rare in Turkey. Its rapid growth over the past decade has seen a construction boom and a scramble to meet soaring energy and commodities demand, with worker safety standards often failing to keep pace.
Its safety record in mining, particularly coal, has been poor for decades, with its previous worst accident in May 2014 when an explosion killed 301 workers in western town of Soma.
(Writing by Humeyra Pamuk; Editing by Catherine Evans)
This story has not been edited by Firstpost staff and is generated by auto-feed.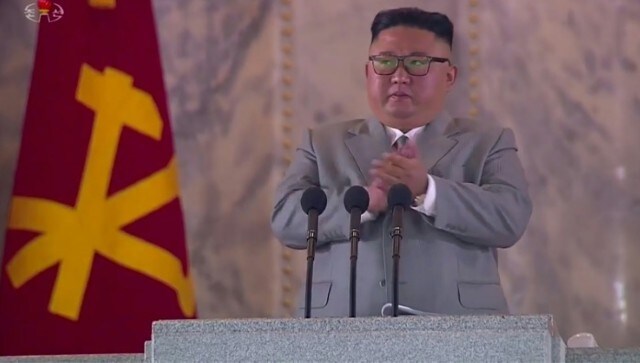 World
Kim also accused South Korea of hypocrisy because it criticises North Korea's weapons development as provocations while spending heavily to increase its own military capabilities
India
With no more than 10,000 Indians eligible for green cards a year, a vast majority of applicants have no choice but to wait for their turn
World
Iran has historically played a big role and proven to be the most capable external actor when it comes to government formation in Iraq