Conservative-DUP deal: Major takeaways on the 'controversial' pact that has left UK worried
Britain prime minister Theresa May struck a deal with Democratic Unionist Party (DUP) on Monday to prop up her minority government.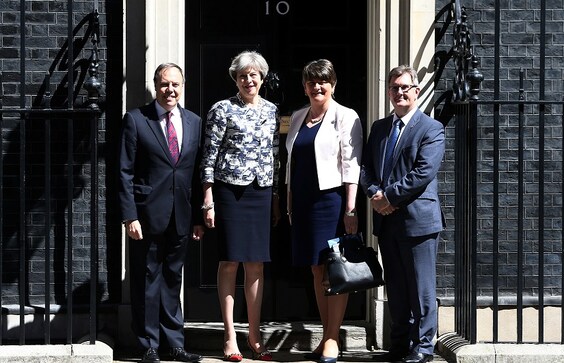 British prime minister Theresa May struck a deal on Monday to prop up her minority government by agreeing to at least 1 billion pounds ($1.3 billion) in extra funding for Northern Ireland in return for the support of the province's biggest Protestant party.
After over two weeks of talks and turmoil sparked by May's failure to win a majority in a 8 June snap election, she now has the parliamentary numbers to pass a budget and a better chance of passing laws to take Britain out of the European Union.
May and Democratic Unionist Party (DUP) leader Arlene Foster presided at the signing of a three-page so-called "confidence and supply" deal that is some way short of a more formal coalition agreement.
"I welcome this agreement, which will enable us to work together in the interest of the whole United Kingdom, give us the certainty we require as we embark on our departure from the European Union, and help us build a stronger and fairer society at home," May said in a statement.
Major takeaways on the deal
- DUP's 10 lawmakers will now vote in support of May's 318 Conservatives in the 650-seat parliament on the budget, legislative agenda, motions of confidence and Brexit.
- May agreed to at least 1 billion pound ($1.3 billion) in extra funding over two years for Northern Ireland, agreeing to raise pensions annually by at least 2.5 percent and to keep universal winter fuel payments for the elderly. According to a report in Politico, Northern Ireland is set to receive more cash for roads, hospitals and other infrastructure projects. Corporation tax could be devolved to the Belfast legislature, and money made available for broadband, education and agriculture.
- Though the deal will most likely benefit Northern Ireland by virtue of the close ties to Westminster, many have dismissed such claims as the critics argue that the deal negates or undermines the political cohesion in the country.
- As per the agreement, both parties have expressed their desire to restore devolution in Belfast. Since Northern Ireland's power-sharing administration collapsed, there has been no devolved government there.
Who are the DUP and why is the deal 'controversial'?
A CNBC report notes that such a partnership is not unheard of in British politics.
It states, "Indeed, in 2010 the Conservative party formed a coalition government with the Liberal Democrats to form a ruling majority. However, the proposed deal with the 10-seat regional party, fifth-largest in the UK, has provoked particular consternation, with critics suggesting that it could undermine British democracy and threaten to disrupt the hard-fought Northern Ireland peace process."
So, just why is the deal so controversial?
Northern Ireland's Democratic Unionist Party has caused alarm in some circles over its incendiary views and virulent past.
The self-styled "Christian fundamentalist" party has softened its fiery anti-Catholicism and other harsh stances over the years – it no longer calls for padlocking children's playgrounds and closing cafes and bars on Sundays.
But the party that in 1977 launched the "Save Ulster (Northern Ireland) from Sodomy" campaign still holds tight to what critics call its puritanical views, particularly on social issues such as abortion and sexual equality.
And its negotiations with May's government had prompted warnings in the Republic of Ireland of a disrupted balance of power in Belfast that could, in turn, upset a delicate peace struck after decades of sectarian conflict in Northern Ireland known as the Troubles.
In mainland Britain, protests have erupted over the DUPs opposition to gay marriage and abortion, as well as many senior members' support for teaching creationism, and a history of links to paramilitaries who fought Catholic nationalists during the Troubles.
'Deal weakens United Kingdom'
Leaders of Scotland and Wales accused May of weakening the ties of the United Kingdom by "throwing money" at a Northern Irish party to prop up her minority government.
Scotland's leader denounced as "grubby" the deal between May and the Democratic Unionist Party that will free 1 billion pounds in extra funding for Northern Ireland in return for the parliamentary support of the DUP, the British province's biggest Protestant party.
While some in May's Conservative Party are unhappy at Monday's DUP deal, fearing it could imperil the 1998 peace settlement between Protestants and Catholics in Northern Ireland, leaders in Scotland and Wales asserted that it could compromise the make-up of the United Kingdom itself.
"Today's deal represents a straight bung to keep a weak prime minister and a faltering government in office," said Welsh First Minister Carwyn Jones of the Labour party.
"It is outrageous that the prime minister believes she can secure her own political future by throwing money at Northern Ireland whilst completely ignoring the rest of the UK," he said. "(It) flies in the face of the commitment to build a more united country and further weakens the UK."
Fragile peace in Northern Ireland
While May negotiated the DUP deal, senior Conservatives such as ex-prime minister John Major raised concerns the deal risks pitching the province back into turmoil by convincing "hard men" on both sides of the sectarian divide to return to violence.
The fear was that increasing the influence of pro-British unionists over the British government could create the perception that London was no longer an honest broker of the peace settlement reached in 1998.
The US-brokered Good Friday agreement brought an end to three decades of violence in Northern Ireland that killed 3,600 people.
Northern Ireland has been in crisis since Sinn Fein pulled out of its government in January, prompting an election in March and a series of missed deadlines to restore the compulsory coalition between Catholic nationalists and pro-British Protestant unionists.
"I will be returning to Northern Ireland to continue our discussions as we attempt to re-establish the Northern Ireland Executive," Foster said. "Now more than ever, political leaders, both locally and nationally, need to work together to find solutions for all the people we serve."
The latest deadline set by May's government for the parties in Northern Ireland to reach a deal is Thursday. Sinn Fein said the extra money for Northern Ireland would not in itself guarantee that power-sharing in the province would be restored by the new deadline.
"Time is running short for the parties to come together and reach an agreement to re-establish power-sharing," May said. "Northern Ireland needs a functioning devolved government at this important time."
With inputs from agencies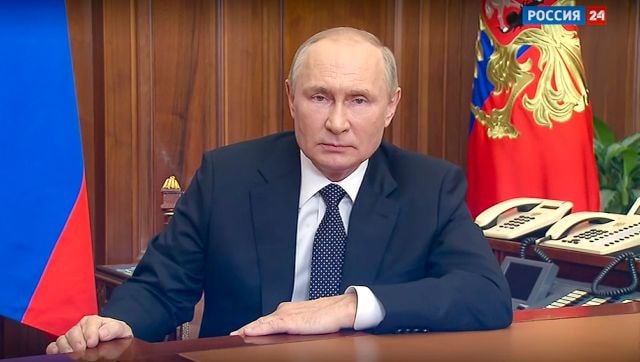 Explainers
Vladimir Putin on Wednesday, ordering Russia's first military mobilisation since World War Two, warned Moscow would respond with the might of all its vast arsenal if the West continued its 'nuclear blackmail'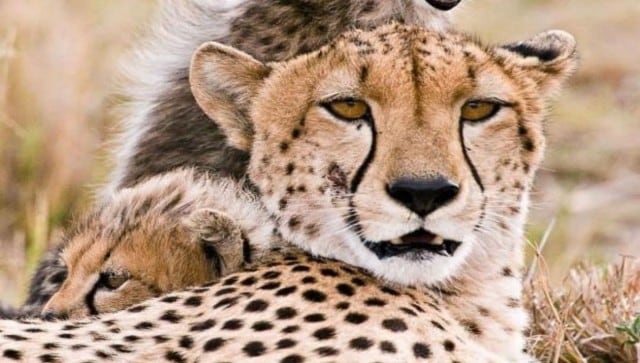 Explainers
Some say the presence of leopards in Kuno National Park could pose a problem for the big cats, while others point to reports of camera traps being removed and remain wary of poaching. But authorities say these lines of thinking miss the big picture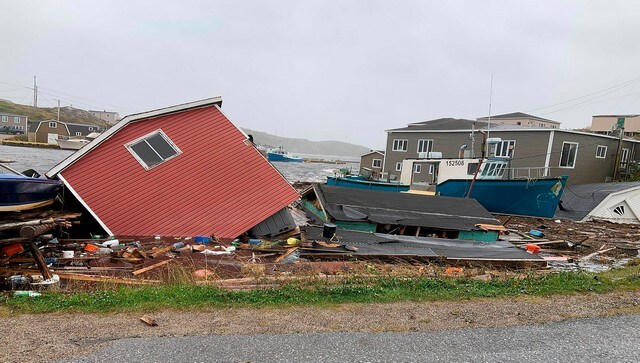 Explainers
Once a storm reaches maximum sustained winds of 119 kmph or higher, it is classified as a hurricane, typhoon, or tropical cyclone. However, the moniker given to it depends on its location