Communist Party Congress: Xi Jinping serves gobi machurian-style communism to make China great again
In order to achieve the 'national rejuvenation', Xi demanded total allegiance to his guidelines from Chinese people and communist party members.
Communists, it is said, believe in a classless society where all workers, farmers and other oppressed classes may unite against the bourgeoisie. Nationalism, to textbook communists, is just another manifestation of capitalism to preserve class benefits, and therefore communists must also strive for a borderless society. As Chinese president Xi Jinping inaugurated the 19th Communist Party Congress in Beijing on Wednesday, his rambling opening speech indicated how China has managed to combine two opposing ideological concepts of communism and nationalism into a unique recipe for 'national rejuvenation'.
Xi's doctrinal approach — the ideological contribution that is widely expected to be inducted into the Communist Party Charter through a constitutional amendment — reflected his status as less of a thinker and more of an 'ideological chef'. He seemed to have taken some ingredient from Karl Marx, some from Vladimir Lenin, mixed it up with Chinese dream of 'great revival' and served hot a dish of Chinese communism that is as authentic as Sino-Indian cuisines like 'Gobi Manchurian'.
For revolutionary communists such as Lenin 'nationalism' was a term loaded with many caveats, nuances and insinuations. In his book The Right of Nations to Self-Determination, Lenin wrote: "For the complete victory of commodity production, the bourgeoisie must capture the home market, and there must be politically united territories whose population speak a single language… Therein is the economic foundation of national movements… The tendency of every national movement is towards the formation of national states, under which these requirements of modern capitalism are best satisfied."
The Russian influence on communism in China was evident when the nation emerged from civil war in 1949 to mark its birth as a modern nation-state. Liu Shao-chi (also Liu Shaoqui), theoretician and possibly Chinese Communist Party's most powerful member in that era, in a pamphlet held forth on 'nationalism and internationalism'. In a 1950 essay published in Foreign Affairs, CM Chang writes that according to Liu, "nationalism is a bourgeois ideological manifestation--one of the most striking features of capitalist society… From the viewpoint of the Communists, nationalism serves only to keep people in subjection and to make them fight for interests that are not their own. On the contrary (so runs the Party doctrine), the Communists are not nationalists."
It is in this light we must recognise the staggering ideological somersault communism has undertaken in modern China as elucidated in Xi's rather verbose doctrine, Thought on Socialism with Chinese Characteristics for a New Era that was unfurled on Wednesday at the Great Hall of the People.
Xi explained that his 'Thought' "builds on and further enriches Marxism-Leninism, Mao Zedong Thought, Deng Xiaoping Theory, the Theory of Three Represents, and the Scientific Outlook on Development… (and) represents the latest achievement in adapting Marxism to the Chinese context", in opening remarks.
This adaptation of 'Marsixm to Chinese concept' has made 'Marxism' in China indistinguishable from capitalism. It builds on a society that is less ideologically inclined to classic communism than ever before. It perhaps tilts more towards a revanchist nationalism and quest for greatness driven by a resentment over 'lost glory' of the Middle Kingdom. Xi has introduced into this movement a drive for austerity and morality, and his 'work report' speech urged Chinese people to embrace hard struggle to regain that 'lost glory'.
"The great rejuvenation of the Chinese nation is no walk in the park or mere drum-beating and gong-clanging. The whole party must be prepared to make ever more difficult and harder efforts," said Xi in his address before party delegates. "To achieve great dreams there must be a great struggle."
The nationalistic fervor is unmistakable. This gives us a hint into the true nature of Xi's doctrine which is consistent with the wave of homogenous nationalism sweeping worldwide where nation-states, for the first time since second world war, are turning inwards. For Xi, this is also a moment to make the party synonymous with Chinese nationalism, so that support for one extends to the other.
The word 'national rejuvenation' appeared several times during his three-and-half-hour speech. Xi, according to news agency AP from Beijing, "struck a nationalistic line throughout, calling for the party not only to safeguard China's sovereignty but also to revitalize Chinese culture, oppose 'erroneous' ideology and promote religion that is 'Chinese in orientation.'
In order to achieve the 'national rejuvenation', Xi demanded total allegiance to his guidelines from Chinese people and communist party members. The president's goal, as the Xinhua report elaborates, is to "realize socialist modernization and national rejuvenation." Adherence to this Xi-prescribed "two-step" theory will ensure that China becomes a "great modern socialist country that is prosperous, strong, democratic, culturally advanced, harmonious, and beautiful by the middle of the century."
It is immediately apparent how Xi placed himself as the successor of Mao as the builder of modern China (shades of 'New India'), and an impression is created that development of Chinese society and 'national rejuvenation' is impossible without his guidance. This is the clearest indication, at this stage, that Xi is setting himself up for a much bigger role than previously imagined.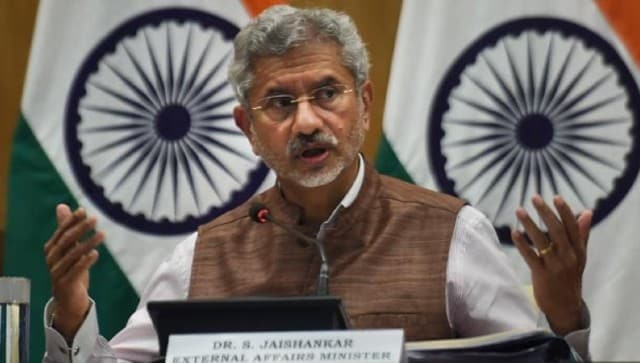 World
But through the bonhomie, India would do well to keep one eye firmly on another partner in West Asia with whom it has enjoyed cordial ties largely based on its energy requirements: Saudi Arabia
India
Frontline and healthcare workers were assigned additional duties to help manage the public health emergency. But while the number of tasks expected of ASHAs kept increasing, the protective gear dwindled
India
The Centre will take over from states, which were supposed to be carrying out about 25 percent of the country's vaccination work, and continue with its ongoing inoculation efforts