Colombia's FARC leaders arrive in Bogota ahead of peace signing | Reuters
BOGOTA The leadership of Colombia's Marxist FARC rebel group arrived in Bogota on Monday for meetings ahead of the signing of a new peace agreement with the government to end a half century of war, the insurgent group said.The Revolutionary Armed Forces of Colombia (FARC) has been in talks in Havana, Cuba for the last four years, hammering out a deal to end a conflict that has killed more than 220,000 and displaced millions. The latest accord aims to satisfy objections made by millions of Colombians who voted down the original deal in a referendum last month. It is still not clear how the new accord will be approved, but it seems likely it will be ratified in Congress rather than via another plebiscite.President Juan Manuel Santos, who won the Nobel Peace Prize last month for his efforts to end the war, is expected to sign the new document with FARC leader Rodrigo Londono, but the timing has not yet been announced.'National secretariat of the FARC is in the city of Bogota for meetings about the implementation of the definitive accord,' Nuevo Colombia, the FARC's press unit, said in a Tweet
BOGOTA The leadership of Colombia's Marxist FARC rebel group arrived in Bogota on Monday for meetings ahead of the signing of a new peace agreement with the government to end a half century of war, the insurgent group said.The Revolutionary Armed Forces of Colombia (FARC) has been in talks in Havana, Cuba for the last four years, hammering out a deal to end a conflict that has killed more than 220,000 and displaced millions. The latest accord aims to satisfy objections made by millions of Colombians who voted down the original deal in a referendum last month. It is still not clear how the new accord will be approved, but it seems likely it will be ratified in Congress rather than via another plebiscite.President Juan Manuel Santos, who won the Nobel Peace Prize last month for his efforts to end the war, is expected to sign the new document with FARC leader Rodrigo Londono, but the timing has not yet been announced."National secretariat of the FARC is in the city of Bogota for meetings about the implementation of the definitive accord," Nuevo Colombia, the FARC's press unit, said in a Tweet.
It is not known where the rebel commanders will stay while they are in the capital, but security will be extremely tight.Santos said on Saturday that he will allow the new accord to be debated in Congress before it is approved and passed into law.
The government last week published the revised deal, which addresses some of the objections to the original text, but leaves unchanged two of the thorniest complaints. The 310-page document clarified private property rights and detailed more fully how the rebels would be confined in rural areas for crimes committed during the war.
But it did not include jail terms for rebel leaders or a ban on them holding public office. (Reporting by Helen Murphy; Editing by Jonathan Oatis)
This story has not been edited by Firstpost staff and is generated by auto-feed.
India
Union Minister Jitendra Singh during the Monsoon Session this year said the Space Activities Bill is under active consideration of the government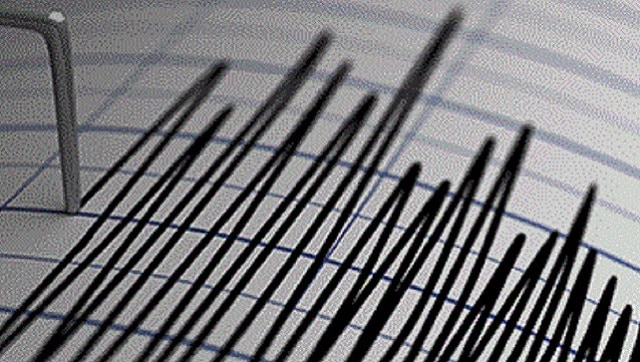 World
The US Geological Survey says the first quake struck about 17 miles south of Naalehu and the second earthquake struck about 20 minutes later in the same area
World
The driver who was involved in this incident was later issued a citation for failing to maintain proper control of his vehicle. Both the officers will return to their regular duty very soon.