CIA releases 4.7 lakh files seized during Osama bin Laden's killing: Hand-written diary points at disdain for West
The CIA released a vast archive of Al-Qaeda documents, including Osama Bin-Laden's handwritten diary, seized in the deadly 2011 raid on his Pakistani compound.
The CIA has released a vast archive of intimate Al-Qaeda documents, including Osama bin Laden's handwritten diary, seized in the deadly 2011 raid when US Navy SEALs burst into his Abbottabad compound in Pakistan and shot dead the leader of Al-Qaeda's global extremist network.
The huge trove featuring an additional 4.7 lakh files includes images of diary pages left by the Saudi-born global extremist leader and a wedding video that includes the first public images of his son Hamza as an adult.
Controversially, scholars from a Washington think-tank who were given access to the now de-classified trove say the documents also shed new light on Al-Qaeda's murky relationship with Iran. "Today's release...provides the opportunity for the American people to gain further insights into the plans and workings of this terrorist organisation," said CIA director Mike Pompeo.
According to Thomas Joscelyn and Bill Roggio, scholars from the Foundation for Defence of Democracies who were allowed to see the trove before it was made public, it provides new insights. "These documents will go a long way to help fill in some of the blanks we still have about Al-Qaeda's leadership," Roggio said.
The inclusion of Hamza bin Laden's wedding video, for example, gives the world public the first image of Bin Laden's favourite son as an adult — an image apparently shot in Iran.
Previous document releases, including letters revealed by AFP in May 2015, show that bin Laden was grooming Hamza to succeed him as the leader of Al-Qaeda's global jihadist campaign. But plans for him to come to bin Laden's Abbottabad hideout seem to have been abandoned after the deadly US raid, and the young man — now aged 27 or 28 — is presumed to be in Iran.
Disdain for the West
Also among the documents was a journal written by bin Laden which said that he took a summer trip to the UK as a teenager and visited Stratford-upon-Avon (William Shakespeare's birthplace), according to The Guardian. This trip convinced him that the West was decadent
"I got the impression that they were a loose people, and my age didn't allow me to form a complete picture of life there," he wrote. "We went every Sunday to visit Shakespeare's house. I was not impressed and I saw that they were a society different from ours and that they were a morally loose society."
Al-Qaeda's link to Iran
According to Joscelyn and Roggio, writing in the FDD's Long War Journal, one of the newly released documents is a 19-page study of Al-Qaeda's links to Iran written by a bin Laden lieutenant.
Last month, at a seminar hosted by the same FDD that had an advance look at the files, Pompeo had promised to release Abbottabad documents that would show Iran-Al Qaeda ties. "There have been relationships, there are connections. There have been times the Iranians have worked alongside Al-Qaeda," the US spy chief argued.
"There have been connections where, at the very least, they have cut deals so as not to come after each other," he added.
This raised alarm bells among critics of President Donald Trump's new strategy to counter Iranian influence, wary that hawks like Pompeo may be making a case for war.
The full extent and true nature of the Al Qaeda-Iran relationship are unclear and a matter of dispute among scholars and policy-makers. On the one hand, Tehran and its largely Shiite proxy forces in the Middle East often fight against Sunni movements aligned with Al-Qaeda's deeply sectarian ideology. The Iranian backed Hezbollah, for example, is locked in conflict against Al-Qaeda-linked Syrian rebels.
But the very fact that Hamza and other senior figures appear to be able to live under Iranian protection or custody, support the claims that Tehran and bin Laden had a working relationship.
One document, Joscelyn and Roggio write, recounts how Iran offered training, money, and arms to some of Al-Qaeda's "Saudi brothers" on the condition that they attack US interests in the Gulf.
But the files also show that Tehran and Al-Qaeda sometimes had stark disagreements, and bin Laden once wrote to Iranian leader, Ayatollah Ali Khamenei, to demand his relatives be released. "Other files show that Al-Qaeda kidnapped an Iranian diplomat in order to force an exchange," Joscelyn writes. "Osama bin Laden's correspondence shows that he and his lieutenants were also concerned that the Iranians would track Hamza or other family members after they were released."
Open conflict
In addition, Roggio and Joscelyn say, "bin Laden himself considered plans to counter Iran's influence throughout the Middle East, which he viewed as pernicious."
Nevertheless, they argue, analysis of the documents points to Al-Qaeda having been able to maintain a "core facilitation pipeline" on Iranian soil.
Some in Washington are sceptical about the motives behind the release, coming after what the intelligence community had previously said was the last dump from the bin Laden files.
Ned Price, a former CIA official who was seconded as a national security adviser to former president Barack Obama, said the new documents "don't tell us anything we didn't already know". Instead, he argued on Twitter, Pompeo may have released the files to bolster the case against Iran as a sponsor of terror, pushing the United States closer to open conflict with Tehran.
"These moves suggest he's reverting to the Bush administration's playbook: Emphasise terrorist ties as a rationale for regime change," Price warned.
Laden also had materials of non-serious nature
Also included in the material is information about how Al-Qaeda planned to mark the 10th anniversary of the 9/11 attacks and the network's work to spread its message through Western media; the group's effort to exploit the Arab uprisings in 2011; bin Laden's quest to keep his organisation together amid disagreements over beliefs and operational tactics; and the organisation's work to burnish its image with fellow Muslims amid negative media.
There are still materials that have not yet been released. The CIA said this includes materials that are sensitive to national security, those protected by copyright, pornography, malware, and blank, corrupted and duplicate files.
Not all the material, however, was of a serious nature. There was a video known as "Charlie bit my finger!" depicting a boy and his baby brother who bit his finger. There also were YouTube videos about crochet, including "How to Crochet a Flower".
And bin Laden's video collection included Antz, a 1990s animated adventure comedy about an ant colony, Chicken Little and The Three Musketeers. Also in the collection were Where in the World is Osama bin Laden and several National Geographic programs: Kung Fu Killers, Inside the Green Berets and World's Worst Venom.
With inputs from agencies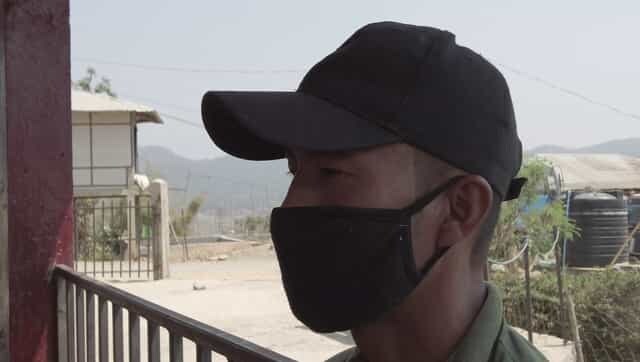 India
The early arrivals have been in Mizoram for more than a month. Their life subsisting thanks to the contributions of well-wishers and their hosts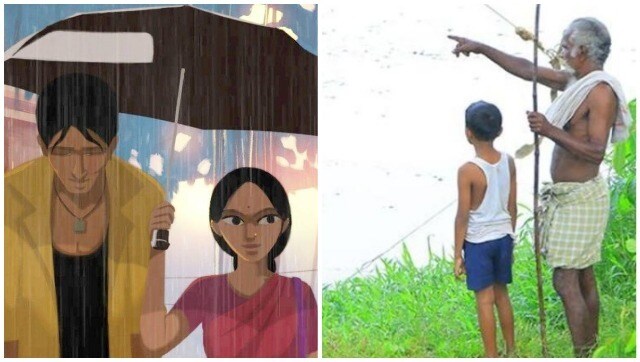 Entertainment
What these two films have in common is how they create a sense of a setting as something inseparable from the inner lives of the protagonists.
India
Immediately after the news of both incidents became public, people from many faiths contributed to the victims. Many perhaps felt shame and anger in the way these innocents had been targetted because of their religion