Cholera crisis in Yemen: Saudi Arabia pledges $33.7 mn aid to help WHO combat disease
Saudi Arabia has pledged $33.7 million to help the World Health Organisation eradicate cholera in war-wrecked Yemen, where the disease has killed nearly 2,000 people, the WHO said on Sunday
Jeddah: Saudi Arabia has pledged $33.7 million to help the World Health Organisation eradicate cholera in war-wrecked Yemen, where the disease has killed nearly 2,000 people, the WHO said on Sunday.
Gregory Hartl, a spokesman for the organisation, confirmed that Saudi Arabia, which leads an Arab coalition battling rebels in Yemen, had signed an agreement committing the funds to help the WHO battle the spread of cholera.
The oil-rich Gulf kingdom, in a statement on Thursday, said the money committed to WHO was part of an overall effort to combat the cholera outbreak in Yemen.
Riyadh said it also pledged $33 million to the UN's children agency, UNICEF, for a project to improve water and sanitation facilities which are "drivers of the epidemic". The Saudi aid was initially announced in June by Crown Prince Mohammed bin Salman.
Last week the ruler of Dubai, Sheikh Mohammed bin Rashid al-Maktoum, also pledged $10 million to help the WHO stem the spread of cholera in Yemen.
The United Arab Emirates is a key member of the Saudi-led coalition that entered Yemen's conflict in 2015 on the side of the government against Iran-backed Shiite Huthi rebels.
Since then, the war in the impoverished Arabian Peninsula nation has killed more than 8,000 people, according to WHO figures.
The cholera outbreak has already claimed the lives of at least 1,915 people since April 2017, with 436,000 suspected cases across the country. A report by three UN agencies last week said the vicious combination of war, cholera and hunger has left 80 percent of Yemeni children in desperate need of aid. It also warned that the number of cholera cases was expected to reach 600,000 by the end of the year.
The report was issued after executive directors of WHO, UNICEF and the World Food Programme visited Yemen to assess the situation.
World
According to the ministers, India has a robust, efficient and comprehensive system for registering deaths and all COVID-19 fatalities are systematically recorded transparently following a legal process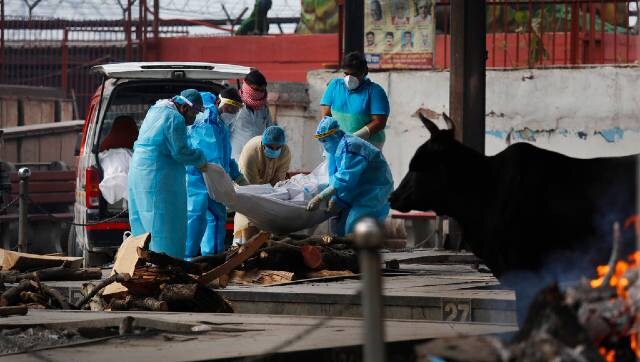 Health
The WHO said that most of the excess deaths -- 84 per cent -- were concentrated in southeast Asia, Europe and the Americas
Lifestyle
While the food items you select might have less calorie content, the type of oil can have a long-term negative or positive impact on your health