Un-bow-lievable stuff! Chinese scientists claim first dogs originated from China
Chinese scientists claimed that dogs originated in southern China some 33,000 years ago, disputing US research that domesticated dogs evolved 15,000 years ago in Central Asia
Beijing: Chinese scientists claimed that dogs originated in southern China some 33,000 years ago, disputing US research that domesticated dogs evolved 15,000 years ago in Central Asia.
A research team led by Zhang Yaping from Kunming Institute of Zoology in Yunnan province, has questioned the results of previous research by Cornell University in the US that was described as the "largest-ever survey of worldwide canine genetic diversity".
The team's conclusion was published this month as a letter by the Proceedings of the National Academy of Sciences, a top US-based research journal, and previously by Cell Research, a Chinese Academy of Sciences' publication.
Wang Guodong, an associate professor from the academy's Zoology Institute, told state-run China Daily that, "for the first time, our study unravels an extraordinary journey that the domestic dog has travelled on Earth."
The Chinese research disagrees with conclusions reached in October by a team of scientists led by Adam Boyko of Cornell University. The Cornell research, which analysed more than 185,800 genetic markers for 4,600 purebred dogs from 165 breeds, along with more than 540 village dogs from 38 countries, concluded that the earliest dogs appeared in Central Asia 15,000 years ago.
There are more than 400 dog breeds in the world, including the Chow, which has existed for more than 2,000 years, and the German Shepherd, which has a history of less than 200 years.
"First, the definition of Central Asia in the previous research is wrong because they assigned Mongolia and Nepal to Central Asia. Second, despite its large scale, the research did not include data on dog populations from southern China, which has always been believed to be an important place of origin for domesticated dogs," Wang said.
Wang also sequenced the genome of indigenous dogs living in the Chinese countryside, and compared the data with that of the Cornell research, finding that Chinese dogs existed much earlier.
The team also sequenced 12 gray wolves — the modern dog's ancestor — 27 primitive dogs from Asia and Africa and 19 diverse breeds from across the world.
The scientists said that Chinese dogs have significantly more genetic diversity than other populations and are genetically the closest to gray wolves, indicating that dogs were domesticated in southern East Asia about 33,000 years ago.
"Since dogs and humans became friends, dogs have migrated with humans either as watchdogs in agricultural civilisations or as herding dogs for nomads," said Peng Minsheng, an associate professor at the institute, who specialises in human and animal genetics.
Dogs travelled from East Asia to Europe with human beings. But it's unknown whether they travelled along the Silk Road or by sea.
World
Newspapers and broadcasters were unflinching in their criticism of the AUKUS alliance, accusing America of 'creating antagonism' and warning Australia of its one-sided policy
World
With the US and NATO troops withdrawal from Afghanistan now over, the Taliban regime is looking to China for major investments in the coming six months in the troubled country.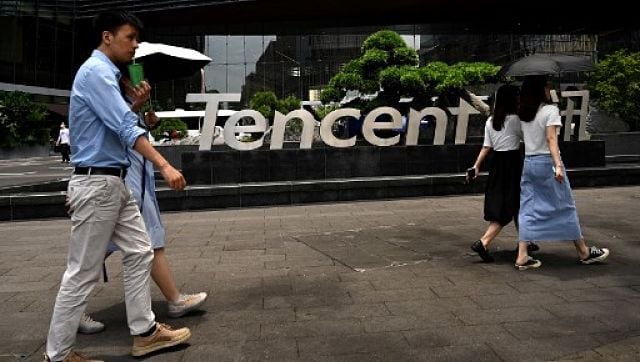 World
The move is the latest by authorities to tighten their grip on the embattled technology sector and sparked a collapse in the share prices of some of the industry's biggest names.