Chinese navy holds live-fire drill in Indian Ocean amid growing tensions in Doka la
China's navy has held a rare live- fire drill in the Indian Ocean to improve its fleet's performance under real combat circumstance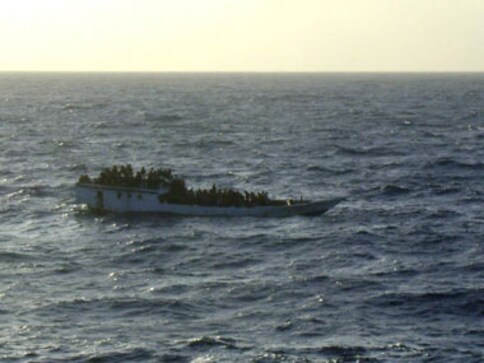 Beijing: China's navy has held a rare live- fire drill in the Indian Ocean to improve its fleet's performance under real combat circumstance, state media reported on Friday.
A Chinese naval formation consisting of the destroyer Changchun, guided-missile frigate Jingzhou and supply vessel Chaohu conducted the drill in the waters of the western Indian Ocean, state-run Xinhua news agency reported.
The fleet carried out strikes against "enemy" surface ships and completed transverse replenishment of fuel and drinking water during an exercise that lasted for several days, the report said without disclosing the exact location.
The drill is aimed at improving the ships' performance under real combat circumstances, said Chen Denan, chief of staff of the Chinese fleet.
The fleet is on a half-year friendship visit to Asia, Europe, Africa and Oceania and has conducted joint exercises with foreign navies from 10 countries since it started its voyage on 23 April , the report said.
Since the standoff with India at Doklam in the Sikkim section, China has been flexing its military muscle by holding several publicised live-fire exercises in Tibet.
This is the first-time in recent years, the Chinese navy has conducted the naval exercise in the Indian Ocean. The exercise followed the recent Malabar Naval exercises held in the Indian Ocean by the navies of India, the US and Japan. China, which has been ramping up its naval power to enhance its global reach, recently operationalised its first overseas logistics naval base at Djibouti at the Horn of Africa in the Indian Ocean and signed a 99 year lease to acquire the Hambantota port in Sri Lanka.
China has also acquired the strategic Gwadar port in Pakistan which is being linked to China's Xinjiang province through the USD 50 billion China-Pakistan Economic Corridor traversing through Pakistan-occupied Kashmir.
World
China views Taiwan as a breakaway province which will one day unite with it. Beijing has not ruled out the possible use of force to reunify the self-ruled island with the mainland. US military and intelligence officials have warned there could be a conflict over Taiwan as early as 2027
World
It will be the first time since 1994 -- when Hong Kong was still a British colony -- that a Hong Kong bishop will officially visit Beijing. But the Chinese foreign ministry has denied that it knows anything about the cleric's upcoming visit
World
Tang is the General Secretary of the International Domestic Workers Federation and the former chief executive of the now disbanded Hong Kong Confederation of Trade Unions (CTU). She has been accused of "endangering national security" by the government of the city state