Chinese media warns of trade war after India imposes anti-dumping duty on 93 products
An article in Global Times said that China 'could easily retaliate' with restrictions on Indian products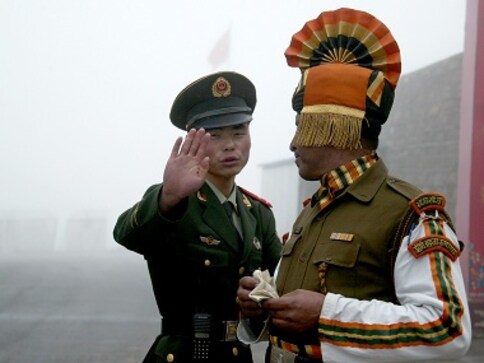 Beijing: A trade war seems to be looming between India and China after New Delhi imposed anti-dumping duties on 93 Chinese products amidst a military standoff in Doklam area, two state media reports here said on Monday.
An article in The Global Times, part of the ruling Communist Party's publication group, urged Chinese firms to "reconsider the risks" of investing in India and warned New Delhi to be "prepared for the possible consequences for its ill-considered action."
The article said that China "could easily retaliate" with restrictions on Indian products, but added that it "doesn't make much economic sense" for the country.
It cited figures from the Indian embassy in China to show that Indian exports fell by 12.3 percent year-on-year to $11.75 billion while India's imports from China rose by 2 percent to $59 billion, resulting in a trade deficit of $47 billion.
According to the Indian Commerce Ministry, the trade deficit with China last year mounted to over $52 billion when the bilateral trade stood at $70 billion.
"A trade war between China and India seems to be looming after the latter moved last Wednesday to impose anti-dumping duties on 93 products from China," the report said.
"If India really starts a trade war with China, of course China's economic interests will be hurt, but there will also be consequences for India," it said.
The report on trade comes as India and China have been locked in a tense military standoff in Doklam in the Sikkim sector.
India has protested the construction of a road by the Chinese military in the area claimed by its ally Bhutan, fearing it would allow Beijing to cut off India's access to its northeastern states.
The Global Times report warned that "given the tense bilateral trade ties, China may consider temporarily suspending investment or economic cooperation projects in
India to ensure the security of these investments."
Another article in China Daily said boycotting Chinese goods would harm India.
Referring to the calls of boycott of Chinese products, it said the ongoing standoff in Doklam seems to have spilled over into bilateral exchanges.
"Suffice to say, calling for the boycotting of Chinese products and those related to Chinese investors is not just a fool's errand but also risks backfiring," it said.
"It is the Indian economy that will suffer because of the boycott," it said.
Any attempt to keep Chinese cellphone companies at bay or shut down Chinese-invested factories will hurt the Indian economy and cost Indian jobs, it said.
Explainers
In some ways, the oil market has changed dramatically since Russia's invasion of Ukraine. It has become more fragmented and uncertain, which is expected to drive up crude prices in the long run
World
Some commentators believe that Li Qiang, who is expected to be chosen as China's premier on Saturday, is more trusted, and therefore more influential, than his predecessor, who was seen as a rival to Xi Jinping
Explainers
Conservationists in southern Africa are outraged by a proposal to outlaw the import of hunting trophies to Britain, with some claiming that it is counterproductive and smacks of colonialism