Chinese jets intercept U.S surveillance plane: U.S. officials | Reuters
WASHINGTON Two Chinese fighter jets carried out an intercept of a U.S.
WASHINGTON Two Chinese fighter jets carried out an intercept of a U.S. military surveillance plane near Hong Kong on Wednesday, with one coming within 200 yards of the American aircraft, U.S. officials told Reuters.
The officials, speaking on the condition of anonymity, said initial reports showed that the U.S. P-3 surveillance plane was 150 miles South East of Hong Kong in international air space when the aircraft carried out an unsafe intercept of the plane. One Chinese aircraft flew in front of the American plane, restricting it's ability to maneuver.
A U.S. Navy warship sailed within 12 nautical miles of an artificial island built up by China in the South China Sea, U.S. officials said on Wednesday, the first such challenge to Beijing in the strategic waterway since U.S. President Donald Trump took office. (Reporting by Idrees Ali)
This story has not been edited by Firstpost staff and is generated by auto-feed.
Find latest and upcoming tech gadgets online on Tech2 Gadgets. Get technology news, gadgets reviews & ratings. Popular gadgets including laptop, tablet and mobile specifications, features, prices, comparison.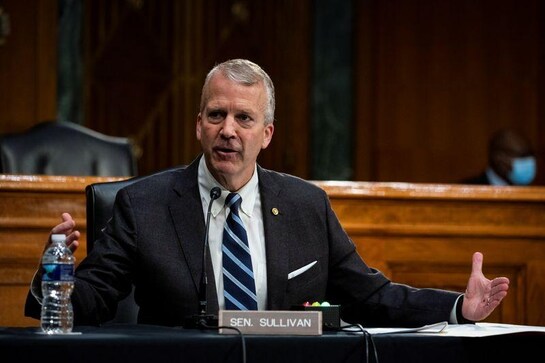 World
By David Morgan WASHINGTON (Reuters) - U.S.
World
LONDON (Reuters) - British Prime Minister Boris Johnson described his phone call with U.S. President-elect Joe Biden as a return to traditional issues in relations between Britain and the United States. "It was a kind of return to the kind of business that we're used to doing together: sticking up for democracy around the world, human rights, free trade, NATO, our joint security, the transatlantic alliance ..
World
By Nvard Hovhannisyan and Nailia Bagirova YEREVAN/BAKU (Reuters) - The fate of Armenia's prime minister hung in the balance on Wednesday after parliament agreed to discuss protesters' demands for his resignation over a ceasefire that secured territorial advances for Azerbaijan in Nagorno-Karabakh.