Visa revocation of Chinese dissidents sparks conflict between home ministry, MEA
The Ministry of Home Affairs recently received a letter from the Ministry of External Affairs complaining about not being consulted with regard to cancellation of visas of Chinese activists.
Weeks after cancelling the Uyghur political leader Dolkun Isa's visa and subsequently denying visas to two other activists, Hong Kong-based Kay Wong and Lu Jinghua — all of whom were to visit Dharamsala to attend a conference — there appears to be fresh tension over the issue
The Home Ministry recently received a letter from the Ministry of External Affairs complaining about not being consulted on the issue.
In a letter dated 9 May, Foreign Secretary Dr S Jaishankar wrote that "any revocation [of visa] in the future be done in consultation with this ministry," reports The Hindu.
The letter sent by Jaishankar, and also marked to National Security Adviser Ajit Doval, further said, "It would help to better manage the political and media fallout from such decisions."
Earlier External Affairs Ministry Spokesperson Vikas Swarup said that no conference had taken place in Dharamsala, which was widely reported to be an anti-Beijing congregation.
"There was no conference. Certain individuals had come to India to meet Dalai Lama. As you are aware, the Dalai Lama is a respected spiritual leader and there is absolutely no bar on foreigners coming to India to have a religious or spiritual audience with him," he said.
But several attendees to the conference countered the government's actions and criticised what they called "conflicting statements", reports The Hindu.
Lu Jinghua, a US-based dissident, and Ray Wong, a pro-democracy activist, had applied for Indian visas to attend the meeting in the last week of April in the northern hill town of Dharamsala, the base of the exiled Tibetan spiritual leader, the Dalai Lama.
India rejects accusations that it is caving in to Chinese pressure to stop dissidents travelling to the country, saying that it had cancelled a tourist visa it had granted to exiled Dolkun Isa, who was due to attend the same conference.
China blames unrest that has killed hundreds of people in its far western region of Xinjiang on Uighur militants looking to establish an independent state for the mostly Muslim Uighur minority.
Some Uighur activists says government restrictions on human rights fuels discontent, not radical Islam. However, China denies violating human rights.
A senior Indian government official said there were valid reasons for the denial of visas to the two Chinese activists.
Lu's visa documents were illegible and there was inconsistency about the purpose of her visit, while Wong's documents included data inconsistencies, said the official, who declined to be identified.
"At the airport, the Air India staff simply told me that I couldn't board as my visa was cancelled," Lu had told India Today.
Prime Minister Narendra Modi's government has sought to be more assertive with its neighbours, including China, and increase its influence, but it is also keen to deepen economic ties with China and attract its investment.
Uighur activist Isa is executive chairman of Munich-based World Uyghur Congress, which promotes democracy and human rights.
China accuses Isa of backing armed separatists in Xinjiang and its foreign ministry told media this week that Isa was wanted by Chinese police and was also on an Interpol "red notice" wanted list.
With inputs from agencies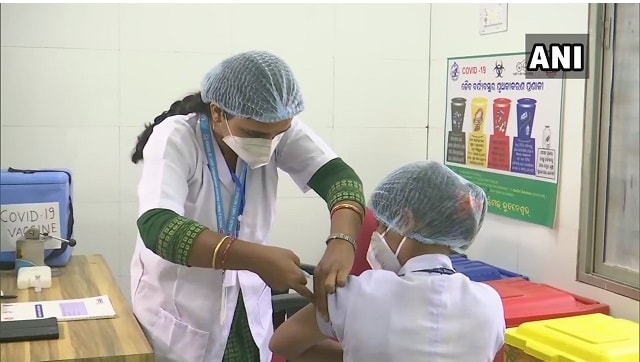 India
With the WHO approving the emergency use of Sinopharm and Sinovac, China's use of vaccine diplomacy for geopolitical ends has been facilitated
World
As the world's second-most populous country that is just coming out of the horrors of a punishing second wave of cases, India will be a natural destination for any extra shots that the world's wealthiest nations commit to sharing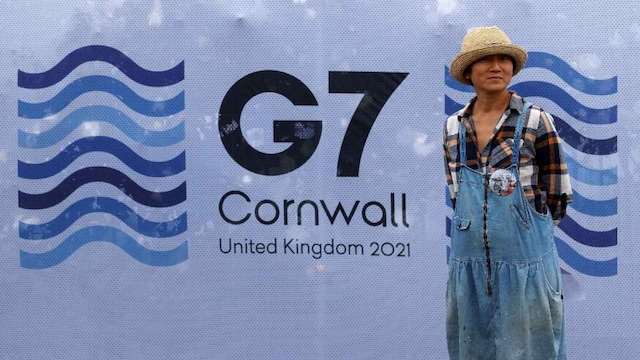 World
In 2014, Russia was suspended from the G8 after it annexed Ukraine's Crimea peninsula and sanctions were imposed on Moscow.