China's demand to respect its 'core interests' is an ugly manifestation of its newly acquired power
"Core interests" is a term that is being frequently used by the Chinese leaders these days.
China warned India on Monday (March 20) not to go against its "core concerns" to avoid "disruption" in bilateral ties. China's anger stemmed from His Holiness Dalai Lama, the Tibetan spiritual leader, being "allowed" to participate in the international conference on Buddhism held in Nalanda (Bihar) last week. China is also upset that India has ignored its earlier warning against Prime Minister Narendra Modi visiting Arunachal Pradesh, which it describes to be "southern Tibet", not to speak of the scheduled trip by the Dalai Lama to the state early next month ( 4-13 April); he will be hosted by the famous monastery in Tawang.
"Core interests" is a term that is being frequently used by the Chinese leaders these days. What it means is that matters of core interests are "non-negotiable" by China. But the problem with China's core interests is that the scope under this term is gradually broadening, a development that the rest of the world is viewing to be a matter of great concern.
Common sense suggests that core interests are vital national interests of every country that include its sovereignty and territorial integrity. And for preserving these interests, the country will use all the resources at its disposal, including military. In other words, these interests are essentially "defensive in nature". But in China's case, going by its shifting definition of the term, "core interests" are increasingly becoming offensive, with serious implications for India.
Incidentally, Chinese officials and media started using the term "core interests" sometime around 2004. These essentially referred to Taiwan, Tibet and Xinjiang — specific sovereignty issues that China always asserted to be its internal matters. But with China's rising economic, diplomatic and military power, Beijing started redefining the term. It has been redefined in various speeches, from time to time, of the Chinese president, prime minister and top officials of the Chinese communist party. Senior civil servants, columnists and academicians of China have also reinterpreted the term, the most famous being that of Dai Bingguo, a top Chinese diplomat, in July 2009.
However, in September 2011, Beijing brought out what it called the Chinese Peaceful Development Policy paper, which for the first time defined explicitly core interests to include "state sovereignty, national security, territorial integrity and national reunification, China's political system established by the Constitution and overall social stability, and the basic safeguards for ensuring sustainable economic and social development."
In July 2015, the scope was further enhanced by "linking" the core interests to the newly enunciated "National Security Law", Article 2 of which clearly states that "National security refers to the relative absence of international or domestic threats to the state's power to govern, sovereignty, unity and territorial integrity, the welfare of the people, sustainable economic and social development, and other major national interests, and the ability to ensure a continued state of security."
The linkage was obvious when soon after the passage of the new law, Ms Zheng Shuna, deputy director of the legislative affairs commission of the National People's Congress, explained, "Our national security law is to maintain the core interests of the nation and other major interests. For safeguarding national core interests, China has repeatedly said that we adhere to a peaceful path of development but will never give up our righteous interests and sacrifice the core national interests."
The point thus is clear that the Chinese "core interests" are becoming increasingly all-encompassing. Under the pretext of "sustainable economic development", China can now even justify its investments, trade and related activities anywhere in the world falling under its "core interests", for the safeguarding of which it can even justify military means. And it is under this new definition that China is now becoming brazenly aggressive on its positions on South China Sea and the islands in the East China Sea that Japan calls the Senkaku (China calls the Diaoyu). Its positions on the Dalai Lama and Arunachal Pradesh need to be seen in this light.
Chinese "core interests" do concern India in many ways. For one, the Chinese theory makes the task of solution of India-China territorial disputes all the more onerous. For another, this theory does not believe in reciprocity. While it is sensitive about its core interests, China never respects the corresponding interests of India, be it the case of India's membership in Nuclear Supply Group (NSG) – essential for India's economic development through the use of non-conventional and clean energy – or the issue of declaring Masood Azhar a global terrorist – an essential step towards ensuring peace, unity and communal harmony under Indian democracy.
On the other hand, China continues to encircle India by developing establishments and infrastructures in all the neighbouring countries of India (Sri Lanka, Myanmar, Bangladesh, Nepal and Pakistan) that have strong military implications. It is arming Pakistan with nuclear weapons and missiles, not to speak of other India-centric ammunition. Of late, China has started controlling water-inflow in rivers like the Brahmaputra, jeoparadising the livelihood of people in the North East and West Bengal.
However, the worst instance of ignoring India's "core interests" on the part of China is Beijing's position on Kashmir. The practice of issuing stapled visa and sending its troops in the Pakistan-occupied-Kashmir to safeguard its economic interests (the Karakoram Highway/the $46 billion China-Pakistan Economic Corridor) are really worrying developments for India. China refuses to acknowledge that Kashmir has been an inalienable component of Indian civilisation from time immemorial and that Kashmir's de facto and de jure status is coterminous with that of India.
In fact, it can be well argued that unlike Kashmir being an integral part of India, China's linkages with both Taiwan and Tibet are fragile. China's thousand years of history suggest that Beijing had never any effective control over Taiwan. In fact, until 1895, when China ceded Formosa (the then name of Taiwan) to Japan in perpetuity, no Chinese family from the mainland was allowed to migrate to Taiwan.
But, more interesting is the fact that when Japan surrendered after her defeat in the World War II, it just relinquished its sovereignty over Taiwan without transferring it back to China. Since then Taiwan has been virtually an independent country. Taiwan's democratic political and economic systems have been totally different from the communist ones in the mainland. Contrary to what China would like the rest of the world to believe, the fact is that Taiwan is going to exist with its own system and features, separate from China, not as a part of it.
As regards Tibet, China needs to realise that India cannot just sever its historical and cultural ties with Tibet, hence the Dalai Lama, to please the Chinese. As I had argued once in Firstpost , India is bound with Tibet, as two of the holiest Hindu shrines, Mount Kailash and Lake Manasarovar, are located there. Tibet is also the source of four great rivers that flow into India.
The Dalai Lama has periodically pointed out that the Tibetans are descendants of Rupati, king of a south Indian kingdom who escaped to Tibet with his subjects after the epic Mahabharata War. As for the king of Tibet, it is believed that around 150 BC a prince of the Magadha Kingdom (present-day Bihar state) escaped to Tibet after being exiled from his kingdom. Tibetans named him Nyatri Tsenpo and made him their king, and so began the Tibetan royal lineage. A closer look at geography, ancestry and royal dynasties reveals close ties between India and Tibet.
The Chinese say that Tibet became a part of the Chinese empire when the great Mongol Genghis Khan annexed Tibet (most parts of it) in the early 13th century. It is a strange logic, because taken to its logical conclusion, one could argue that China is a part of Mongolia and does not deserve to exist as an independent nation! Secondly, why are the Chinese not claiming a quarter of Europe, Russia and the whole of West Asia (Middle East) and Central Asia since these also constituted the Mongol empire of Genghis Khan?
The problem with the Chinese version of history is where to draw the line. After all, it is also a fact that the pre-Mongol history of Tibet was militarily glorious. In the eighth century, the Tibetan empire was expanding at such a pace that at one time the then Chinese emperor had to flee his capital and a Tibetan nominee was put on the Chinese throne! Peace was restored in the year 821 with the conclusion of a Treaty, which laid down clearly the boundaries between China and Tibet. It read: "Tibet and China shall abide by the frontiers of which they are now in occupation. All to the East is the country of Great China; and all to the west is, without question, the country of Great Tibet…." And when one talks of recent history, the fact remains that whether it was Britain until 1947 or the former Soviet Union until 1990, the widely-held view was that Tibet belonged to "India's sphere of influence."
The moral of the story thus is that the Chinese theory of core interests is not based on any sound principles; it is the ugly manifestation of its increasing power.
India
India could take consultancy from friendly countries if it needs help in any areas. The Indian government can consider buying more Scorpene with air-independent propulsion (AIP) in the interim
India
Its founding members include Larson & Toubro, Nelco (Tata Group), OneWeb, Bharti Airtel, Mapmyindia, Walchandnagar Industries and Ananth Technology Limited.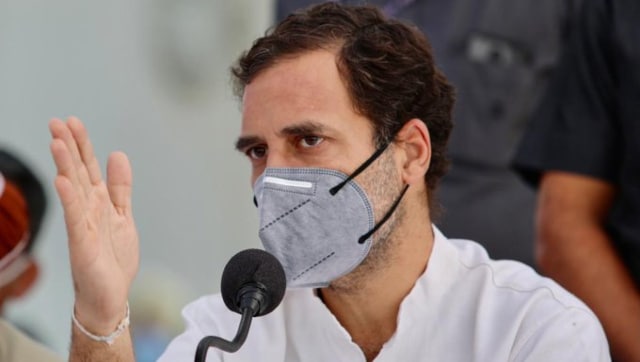 India
The Congress leader also targeted the government over Indian Army Chief General MM Naravane's "China was here to stay" remark in the context of stand-off in eastern Ladakh