Chinese consulate attacked in Karachi: India should draw world's attention to plight of Balochis or hold its peace
India has the option of raising the issue in a very big way at international forums, and in a sustained manner. One-off support only worsens the situation
Breaking news indicates that the Chinese embassy in Karachi was attacked by three fighters of the Balochistan Liberation Army (BLA) who, at of the time of writing, killed at least two policemen guarding the embassy and were killed themselves by alert security guards. The BLA has long been engaged in a fight against Chinese "occupation" of its land, and in a statement released after the attack, the group warned against "Chinese expansionist endeavours" on Baloch soil. Prime Minister Imran Khan unsurprisingly called it a "conspiracy" against Pakistan-Chinese friendship. It's not that simple. And it is unlikely that Beijing will see it in quite so linear a fashion either.
A brief recap is in order for those who have only a smattering of facts about the whole situation. The Baloch have been angry for some time, some seven decades in fact. The insurgency began in 1947, when Pakistan forcibly took over the state of the Khan of Kalat, after promising them special status and freedom. The Baloch flag flew for 227 days before a Pashtun Major General of the Pakistan Army brought it to heel.
Four other iterations of insurgency followed, indicating that the Baloch were far from being broken. The ongoing fight is sometimes called the Fifth Insurgency, though it could well have its own period, given a shift in character to a more popular, less clan-based fight. The insurgency has always been about freedom from Punjab-dominated Pakistan, and in more recent days about the Chinese "occupation" of large parts of the province through the mega project that is the Gwadar Deep Sea port.
This project, which includes an entire city, highways and parallel infrastructure has not benefited the Baloch at all. With poor education facilities, they don't have the capability to compete for even mid-level jobs, let alone the plum posts. Of the $46 billion so often talked about as China-Pakistan Economic Corridor investments, a mere Rs 200 million has been allotted for a water desalination plant, which has yet to start. Promised hospitals with an allocation of Rs 100 million are also yet to take off. The fisherfolk who lived here had to leave their homes to make for the new facilities. It's no wonder then that the Baloch see the Chinese as "colonisers".
There's more. Balochistan is not just the largest, but also the richest in terms of resources. Apart from the Gwadar port, the 770-kilometre coastline is home to three more ports, including the Naval installations at Ormara and Pasni. The province also holds the country's largest gas reserves with just one, the Sui gas fields alone producing some 18 percent of total production. But here's the rub. The province consumes about 1.5 percent of all this largesse. Baloch leaders have cried in vain for a share of their own riches. The UNDP Human Development Index cites the province as far, far below the standards of Punjab or Sindh, with all but three districts falling under the low or very low category of development.
Balochistan is valuable to Pakistan in other ways. It is home to Pakistan's nuclear warhead and missile testing centres at Chagai and Wazir Khan Khosa test site, and the Somniani test range among others. Even more interesting, there are several tunnels dug deep into the rugged mountains of the Ras Koh range. Here, several hundred kilometres from the Indian border are hidden Pakistan's warhead storage sites. One would think that a province that holds such riches would receive some care and attention from Islamabad. What it receives instead is a series of bloody "counter-terrorism" operations in which hundreds of Baloch youth have simply disappeared. That "knock in the night" is a very real fear in Baloch lands.
The "resistance" is formed of at least five different groups, of whom one is the BLA. The best word for BLA is "amorphous". No one really knows who the leaders are, though names like that of Jeeyand Baloch, cited as a spokesperson, and anonymous Twitter accounts like that of Jahan Baloch are the only evidence of the group's activities. One earlier video showed a pathetically bespectacled youth with a weapon, waving goodbye before he launched an attack on a Pakistani Army convoy. It's hard not to sympathise. Which is what Indians have always done. In his Independence Day speech however, Prime Minister Narendra Modi openly thanked the Baloch for their good wishes. That riled Pakistan no end.
The Chinese know all this and more. Particularly since there have been 12 attacks this year against CPEC related projects. The group has also addressed a letter to the Chinese ambassador, warning him against "exploitation" of Balochistan. The trouble is that the province is important to the Chinese too. Without the access to the sea through Gwadar, the CPEC makes little sense: after all, a corridor can't lead to a dead end.
Beijing has since adopted three different strategies. First, it has leaned heavily on the Pakistanis, leading to some 17,000 security personnel being deployed to guard the Chinese. In July, army chief Raheel Sharif promised 4,000 more. Second, rumours have it that the Chinese ambassador insists on extraordinary access to official meetings discussing terrorist threats. Better to be warned, than sorry. Third, the Chinese very typically, do their own reaching out to all sides wherever it sinks in money. This has ensured them a degree of protection so far. Clearly, that period is now over.
Islamabad is in for a bad time, since Beijing is likely to view the attack on its embassy very seriously, and demand better protection. Pakistani intelligence will do their very best to blame it on Indian interference, and such accusations can be expected over the next few days. Neither is likely to give a thought to addressing the very real tragedy that is Balochistan. New Delhi may as well keep silent.
The Baloch have time and time again appealed for help and received nothing much in return. India has the option of raising the issue in a very big way at international forums, and in a sustained manner. One-off support only worsens the situation, with more Baloch being arrested as "Indian agents". Meanwhile, there is some light ahead. Just a week ago, Pashtun students, also fighting the brutal tactics of the Pakistan Army, swore to support their Baloch brethren in their fight. If this fructifies, things can only get more interesting. Finally, the Baloch may not be alone.
World
The protests took place at various towns in Khyber Pakhtunkhwa, including Mohmand, Malakand, Lakki Marwat and other areas under the slogan of 'Ulasi Pasoon' (public uprising) on Sunday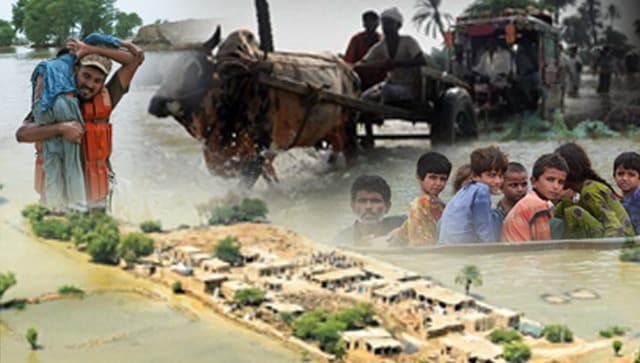 World
In recent times, Balochistan has witnessed a drastic surge in the suicide rate owing to the lack of proper mental health counselling facilities to deal with physical and economic stress as well as the undeniable trauma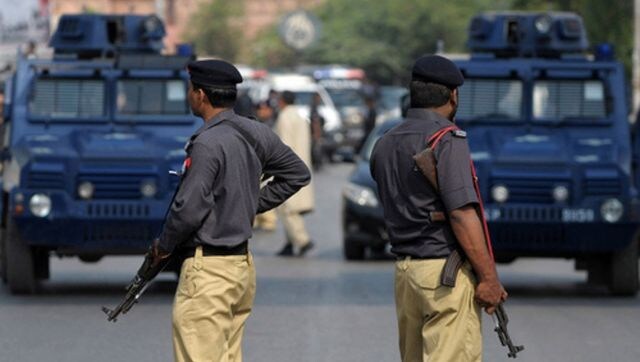 World
A lawyer said the investigating officer in Karachi nominated the two-year-old boy after taking money from the accused