China's Prez Xi's visit: Why Modi and India came out on top
Thus the Xi visit to India as a whole can be summed up briefly: it was a test to see how far they could push Modi and they saw that he was a tough customer.
Now that the dust has settled on Prime Minister Narendra Modi's whirlwind foreign policy activities in September, and the protests in Hong Kong have petered out, this is a good time to sit back and analyze what Xi Jinping's visit to India has left behind as a legacy. There have been a number of quasi-imperial visits by Chinese strongmen in the last few years, and it is my contention that this one was qualitatively different, mostly because of the shadow-boxing and symbolism in the background.
I am reminded of an old fable: a king had a favorite vidushaka, whom he sent to the court of the emperor, whom he owed fealty to. At the emperor's court, the vidushaka curtseyed, and said: "The new moon, my king, sends his salutations to you, dear emperor, the full moon". The emperor was pleased, but the king wasn't. Until the jester reminded him that the full moon would be waning, while the new moon would be waxing. Something along those lines applies to Xi and Modi.
To take an inventory of how things stand today, Modi has returned from a fairly good visit to the US, which enhanced his credentials as a global statesman. He has, at least for the moment, demonstrated to the Pakistanis firing across the border that if they do not behave, there will be consequences, and that their all-weather sugar daddies China and the US will not lift a little finger to help them. He is enjoying his honeymoon period, and the economy is looking up a wee bit.
Xi, on the other hand, has had a rough few weeks. The Hong Kong uprising, while ultimately infructuous, suggests that there are many young people who resent the heavy-handed police state he runs. Yes, even in the prosperous mainland cities, there must be underground activists. Besides, the economy is slowing, and people are once again talking about the probabilities of a soft landing (medium), a bursting of the real estate bubble (high) and a banking crisis (high).
It is true that time and again, the Cassandras have been proven wrong, and the Chinese have pulled rabbits out of the hat. But there are a few indicators that, this time around, suggest strongly that things may be souring in China. One is the precipitous fall in the price of oil (despite war clouds in the Middle East): it is down to around $92/barrel for Brent crude as I write, which is a four-year low. The other is the fall in the price of iron ore, at a five-year low of around $90/metric ton.
Since commodity prices have been pushed up by Chinese demand, these are indirect signals suggesting a slowdown in the Chinese economy. According to Bret Stephens in The Wall Street Journal the 'China dream' is a hoax, as he cites the elites trying to get out, including by buying EB-5 US green cards that cost a cool $1 million each. The Financial Times is running a series showing the dramatic growth of Chinese investment, and migration (using expensive 'golden visas') into Europe. Do these people know something the rest of us don't?
So, in some sense, Xi stands slightly diminished compared to the time of the Modi-Xi meeting, and Modi stands slightly elevated. So far, so good, but what about their actual encounter itself? I think it was full of jousting and probing, as each man tried to figure out how far the other could be pushed, and they used tried and tested methods of insulting each other diplomatically.
First, there was the tremendous significance of a visit by a Chinese strongman to India without a visit to Pakistan on the same trip to hyphenate the two and to keep India confined to the subcontinent (aka the meaningless 'South Asia', a neologism peddled most vigorously by China itself, to damage India's historical brand).
When Li Peng or Jiang Zemin arrived in India years ago, they carefully hyphenated. This time with Xi too, the intent was to make it a SAARC trip, with visits to the Maldives, Pakistan and Sri Lanka included. Relatively late in the game, the Pakistan visit was dropped. The ostensible reason was disquiet and demonstrations in that country pitting Nawaz Sharif against Imran Khan. Fair enough.
However, my hope is that the PM or the National Security Advisor put in a discreet word that Xi was not welcome in India if he insisted on going to Pakistan as well. I earnestly hope that this will be something India will continue to demand of all would-be hyphenators: please don't bother to come if you are planning a trip to Pakistan alongside. Obama, in particular, please note.
If this was conveyed to Xi, and his people were persuaded to accept it, that would be a major climbdown by the Chinese: for after all, it is China that has nurtured Pakistan. Their investment in supplying weapons is force-multiplied by Pakistani jihadis, and this keeps India corralled and pinned down in a 'South Asia' ghetto: precisely what China wants. That would be Round 1 to Modi.
Second, it was a bit odd that the Xi tour had its first stop in Ahmedabad. Yes, I have heard the usual rationalisations about how this was because Modi wanted to show off his work in cleaning up Ahmedabad. I think there was a different agenda. Previous Chinese strongmen swept into Delhi like visiting emperors: there was much kowtowing by the Indians. The Chinese guy would have thought to himself: "Yes! Veni, vidi, vici! All's well with the world!".
But here was Modi telling Xi something to the effect that he was no emperor, and Modi was no fawning vassal. The Chinese, who are exquisitely tuned to "loss of face", surely got this, but had to run with it and pretend that it was great fun that Xi was being shunted off to an obscure provincial capital instead of the imperial darbar in Delhi.
Third, there was the little Vietnam kerfuffle. A day before Xi arrived in India, India's president and foreign minister were in Vietnam signing friendship declarations, and most significantly, a deal to continue to collaborate on oil exploration in the South China Sea waters claimed by Vietnam, where China had intruded with an oil rig, to general annoyance in Vietnam. (In fact, I believe India should go further and lease part of the huge Cam Ranh Bay naval base – that would enable India's navy to increase its blue-water reach.)
Anyway, this was a direct affront to Xi. One reason was tit for tat. In 1979, AB Vajpayee, then India's foreign minister, visited Beijing on an official visit. The Chinese chose that very day to invade Vietnam, which was a subtle way of humiliating Vajpayee. Not that it did the Chinese any good: they were routed by the battle-hardened Vietnamese.
But that loss of face continued to rankle India. The Chinese got the point: tit for tat; and India will continue to engage Vietnam regardless of Chinese bluster. Vietnam, in addition to commercial linkages, should form part of India's alliance to contain China – a sort of reverse string-of-pearls. Two can play at this time. Xi understood that Modi was not averse to geopolitical games.
Fourth, the saber-rattling and intrusions by the Chinese PLA on the Ladakh border were a continuation of their incursions over the last few years. I read somewhere that this was a part of Mao's "Operations Manual" for the PLA: pin-pricks intended to keep the neighbour on tenterhooks whenever the Big Man was to visit. Certainly, it got plenty of attention.
Unfortunately for Xi, it got the wrong kind of attention. In a departure from the norm under Manmohan Singh (who preferred to think of this as mere 'acne' on the face of the 'beautiful relationship' with China, as per his foreign minister), Modi decided to stand put. This led to a tense eyeball-to-eyeball face-off, with no clear winner. In the end, however, the Chinese withdrew. That would be Round 2 to Modi.
Later, there were recriminations when Xi returned, and it was put about in the media that 'rogue' PLA generals had caused Xi to 'lose face' when he was in India. Of course, Xi would never himself had done anything as rude as this. Well, that is pretty good disinformation. According to The Economist, which frequently does hagiographies of Xi, he is the most in-command strongman in China since Mao, and nobody even breathes the wrong way without Xi's permission. It is highly likely that Xi ordered the incursion to size up Modi, to see whether there was any substance behind Modi's nationalistic rhetoric. Yes, Xi, there is.
So all this was atmospherics and shadow-boxing. I think both sides left the parleys satisfied that their experiments had created enough data, to be analyzed. And India got the better of it. The usual Chinese tactic of pushing until there is resistance had met resistance; whereupon they retreated.
Onto substantive stuff: alas, absolutely nothing happened. The stapled visas for Arunachalis remains. The lack of support for India's UN Security Council seat remains (of course it is a bitter irony that Nehru gave away that seat when it was offered, suggesting it be given to China! Yes, I can quote chapter and verse in Nehru's Collected Writings in case you want a reference).
What of the alleged $200 billion in Chinese investment that, according to leftist media cheerleaders, would dwarf Japan's promised $35 billion? Well, the answer is that there is going to be practically no Chinese investment. There were some noises about bullet trains (China has successfully expropriated IPR from Mitsubishi and Siemens and are now competitive in world markets), special economic zones, etc. However, China's FDI in India at the moment is a pathetic $400 million, which is less than in Belgium! Let us look at this through realpolitik: why would the Chinese be dumb enough to teach Indians how to become their own competition in manufacturing, which is all India wants from them?
Oh yes, there was some talk about opening up another path to Kailash-Mansarovar for Indian pilgrims. Why? That would bring in tourist money to that part of Tibet, enriching Chinese tax coffers.
Thus the Xi visit as a whole can be summed up briefly: it was a test to see how far they could push Modi; once they saw that he was a tough customer, the Chinese decided to follow Plan B, palavering, rather than their usual Plan A, lebensraum-seeking, which translates roughly to: "What's ours is ours; what's yours is negotiable".
Find latest and upcoming tech gadgets online on Tech2 Gadgets. Get technology news, gadgets reviews & ratings. Popular gadgets including laptop, tablet and mobile specifications, features, prices, comparison.
World
Earlier this month, Japan's defence ministry warned that China was trying to "alter the status quo in the East China Sea and the South China Sea," and it ranked China as a more serious long-term threat than North Korea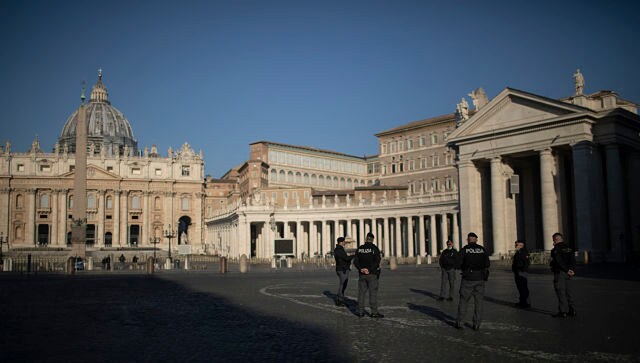 World
The revelations are certain to anger the Vatican as its relationship with the Chinese government has been enormously delicate, especially over China's crackdown on Hong Kong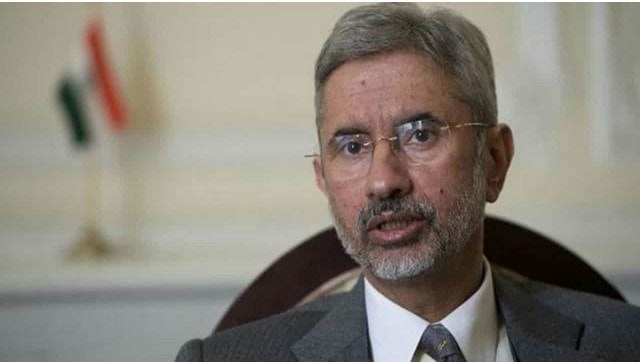 India
S Jaishankar's call for 'independence' is at one level a careful attempt not to alienate Russia even more in a relationship that is clearly drifting.