China's latest attempt to portray Pakistan as responsible state: Urumqi counter-terror alliance
As Rajnath Singh's speech at Saarc conference in Islamabad became a talking point, a different geopolitical narrative was unfolding in China's Xinjiang province.
As Home Minister Rajnath Singh's speech at Saarc conference in Islamabad became a talking point on Wednesday, a different geopolitical narrative was unfolding in China's Xinjiang province.
Afghanistan's Chief of General Staff General Qadam Shah Shahim, China's Chief of Joint Staff General Fang Fenghui, Tajikistan's Chief of General Staff Major General Emomali Sobirzoda and Pakistan's Chief of Army Staff General Raheel Sharif met in Urumqi, Xinjiang to formally unveil their counter-terrorism alliance — Quadrilateral Cooperation and Coordination Mechanism in Counter Terrorism (QCCM).
All parties agreed that terrorism and extremism posed serious threat to the region and pledged to share intelligence, enhance counter-terrorism capabilities, and conduct joint training and counter-terrorism exercises for its armed forces.
"China will spare no efforts to deepen regional counter-terrorism cooperation, maintain regional security and stability, and promote common prosperity and development of the four countries," declared General Fenghui, according to a statement released by the state-run China Military Online.
Symbolism and the Central Asian battlefield
China's choice of Urumqi in Xinjiang to kickstart a regional counter-terrorism initiative is hardly a coincidence. Islamic extremism in Xinjiang Uyghur Autonomous Region — the 2014 Urumqi attack being the most recent one among others — has been a major concern for China. The East Turkestan Independence Movement (ETIM) group, allied to Al-Qaeda and Taliban, has claimed numerous terror attacks in Xinjiang. Thus, the launch of a regional counter-terrorism alliance in Urumqi was an overt declaration of Beijing's commitment to safeguard its tumultuous north western province.
For quite a long time, Beijing has managed to ruthlessly suppress the Islamic insurgency in its restive Uyghur dominated Xinjiang province with the help of its Central Asian client states. China's ever-deepening economic and military cooperation with the Central Asian nations, especially Tajikistan, is rooted in its fears that political instability and Islamic extremism in the region would spill over in Xinjiang.
Deepening its border-security cooperation with Beijing and Moscow in recent years, Dushanbe has vigorously crushed the Islamic Movement of Uzbekistan (IMU) — the chief trouble maker in Central Asian countries.
Since last year, northern Afghanistan's Kunduz province which borders Tajikistan has witnessed a steep escalation in violence. Northern Afghanistan, across Amu Darya, has also become a safe haven for Taliban, ETIM and IMU militants. The Afghan security forces and the Taliban militants are fighting tooth and nail in northern and north eastern Afghan provinces bordering Xinjiang.
Ever since the US-led Nato forces in Afghanistan concluded active combat operations, Kabul has been descending into violent abyss. Taliban has grown from strength to strength and it is demonstrated in its brutal attack against security forces and civilians in Afghanistan. According to a report in the state-run Voice of America, since the beginning of 2016, Afghanistan has ceded nearly five percent of its territory to the Taliban.
These developments have only served to reinforce China's fears. Also, China cannot afford any discrepancies on the ground as its ambitious multi-billion dollar China-Pakistan-Economic-Corridor (CPEC) project, which would connect Gwadar port in Pakistan, passing through occupied Kashmir, to Xinjiang, rolls out.
India out, Pakistan in; Is China serious about regional security?
Internationally, China has treaded cautiously on terrorism. Yet its record doesn't add-up with respect to South Asia. Pakistan's continuous use of Islamic terrorism, which, in the long-run, has also been Islamabad's undoing, in the region, especially against India and Afghanistan, has never stopped China from bestowing favours to its all-weather friend.
Pakistan's fall from grace with the United States and the West is driving Islamabad into Beijing's arms. The US has refused to pay $300 million — Islamabad's share from the Coalition Support Fund — to Pakistan due its covert support to the Haqqani Network and Afghan Taliban.
For a long time Pakistan has been one of the epicentres of Islamic terrorism in the region. The killing of Al-Qaeda chief Osama bin Laden in Abbottabad, 26/11 Mumbai attack, Pathankot air base attack, supporting Afghan Taliban, 2007 Lal Masjid siege that revealed Uyghur militants' presence in Pakistan's capital — everything points to Islamabad's reluctance to mend ways. Even after the deadly 2014 Peshawar army school attack, UN designated terrorists such as Hafiz Saeed operate freely in Pakistan.
Pakistan's inclusion in the China-led regional counter-terrorism alliance itself poses serious questions regarding the group's functionality. It is Beijing's well-orchestrated move to project Pakistan as a responsible state even as Islamabad gets increasingly isolated on the global stage.
Pakistan and Afghanistan are at loggerheads over the former's support to the Afghan Taliban, Tajikistan is nothing more than China's B-team. China may well be able to exert pressure on Pakistan to act against Uyghur militants operating from its pours tribal safe havens but as Professor V Suryanarayan, former member of India's National Security Advisory Board, points out "Pakistan's Prime Minister Nawaz Sharif has domestic compulsions…expecting Pakistan to act against Islamic extremism is like asking for the impossible."
China's so called efforts to contain terrorism are narrowly aligned with its interests. If Beijing was really serious about security and stability in South Asia, it would not have excluded India — a country with considerable counter-terrorism experience and expertise thanks to its north western neighbour — from the grouping or blocked India's bid in the United Nations to designate Masood Azar as a global terrorist.
World
To his supporters, the 50-year-old is a secrecy-busting journalist who exposed US military wrongdoing in Iraq and Afghanistan. But US prosecutors claim Assange put lives at risk when he helped intelligence agent Chelsea Manning steal diplomatic cables and military files which Wikileaks later publish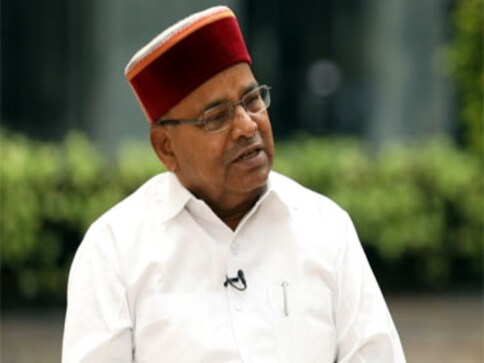 Politics
From governors to tribal leaders and even a former Lok Sabha speaker, the BJP has a glut of candidates to choose from and much to ponder while making its choice
World
Born into a modest family on Colombia's Caribbean coast, Petro embraced leftist politics as a teenager after the 1973 coup d'etat in Chile that unseated Marxist president Salvador Allende. A father of six, Gustavo Petro is seen as a good orator, though not necessarily charismatic