China's counter-terror drills with India are really about its fears of Pakistan
Weeks after the protracted stand-off in Chumar in Jammu and Kashmir's Ladakh region, China will be holding counter-terror exercises with India in Pune next month.
Interesting developments are taking place in the India-China-Pakistan triangle, which are worth watching out for in the coming weeks and months.
Weeks after the protracted stand-off in Chumar in Jammu and Kashmir's Ladakh region, China will be holding counter-terror exercises with India in Pune next month, the second time when the two Himalayan neighbours would be doing so since the last such exercises were held in Chengdu, China.
However, the original venue for holding these exercises was Bhatinda in Punjab but in view of the fact that since this month India and Pakistan have been exchanging bullets and mortars on the International Border (IB) and the Line of Control (LoC) and since Bhatinda is just about 125 kms away from the IB, China urged India to change the venue of the "Hand-in-Hand" exercise.
The Chinese request for change in venue was understandable for New Delhi as India is well aware of the special relationship between China and Pakistan which the two countries eulogise as "higher than mountains, deeper than oceans and sweeter than honey".
Therefore, in a spirit of camaraderie and in a bid to be accommodative, India has acceded to Beijing's request for changing the venue of the joint counter-terror drill and agreed to hold these exercises away from India-Pakistan borders in Pune, instead of Bhatinda.
While 103 specialised military personnel from each side will be participating in mock drills and try to liberate border posts captured by terrorists in simulated exercises in Pune, two important points must be noted in context of the India-China-Pakistan triangle.
The first one pertains to China and Pakistan. Actually, the very fact that China agreed to hold a joint counter-terror drill close on the heels of the Chumar standoff betrays China's unease with its all-weather ally Pakistan on the terror front. It shows that China trusts Pakistan as little as India does when it comes to the issue of terrorism, particularly the jihadist brand of terrorism.
It shows that China is indeed apprehensive of dangers from Pakistan when it comes to export of jihadist brand of terror. China is extremely sensitive about spread of radical Islam in its restive regions like Xinjiang. The Chinese fears have taken the shape of paranoia in the past few months when it became a victim of several terror attacks, despite the fact that most of these were lone-wolf acts aimed at soft targets.
China's willingness to engage with India – or any other country, for that matter, on the terror front – emanates from their nervousness. The Chinese know very well that if at all the jihadists are to target their country, the only country they have to fear is their own close friend and ally with whom they enjoy "sweeter than honey" relationship – Pakistan.
That is why China has been holding several strategic talks on Afghanistan in the trilateral format with several nations, including India, wherein they have deliberately excluded Pakistan. Like India, China too is apprehensive of a situation wherein Pakistan-spawned terror outfits (read Taliban) once again seize control of Afghanistan after the American/NATO troops' withdrawal from the land-locked South Asian country.
The second pertains to India-China bilateral relations.
The fact that China has agreed to hold counter-terror exercises with India should also be seen as yet another instance of the complicated nature of bilateral ties between the two giant neighbours. China knows that Pakistan is India's biggest bugbear when it comes to the terror issue. China feels that by continuing to keep India engaged with on the terror cooperation front, India will be useful in keeping a tab on the activities of the Pakistan-based terror outfits.
China is well aware of the fact that India keeps a very close watch on all Pakistan-based terror outfits, just as Israel shadows each and every move of all the Arab/Palestinian outfits.
China feels that it would be wise to keep the Indians in good humour in the hope that the Indians would be the first to sensitise China about the looming threats from Pakistan vis a vis China. Perhaps India might have shared with China some valuable real-time intelligence to earn this kind of Chinese confidence in India.
Whatever may have happened on this tactical issue of India sharing real-time Pakistan-centric intelligence with China is a thing of the past. Now the regime has changed in India.
For India's Narendra Modi-led government nothing is more important in its dealings with China than the problem of frequent Chinese incursions. The Modi government will do well in telling China that any real-time Pakistan-specific intelligence sharing with China will come with a price tag. And that price tag will be China putting a complete stop to its incursions strategy.
India knows very well that the Chinese are adept in the game of running with the hare and hunting with the hound. India needs to make itself crucial in tipping China about the activities of persons involved in the running of the jihad factory in Pakistan. And if India is armed with such intelligence inputs, which undoubtedly it is, then New Delhi must tell Beijing that it can share such information but with strings attached.
The writer is Firstpost Consulting Editor and a strategic analyst who tweets @Kishkindha.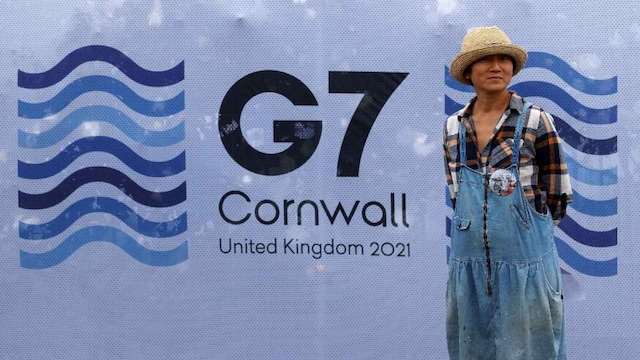 World
In 2014, Russia was suspended from the G8 after it annexed Ukraine's Crimea peninsula and sanctions were imposed on Moscow.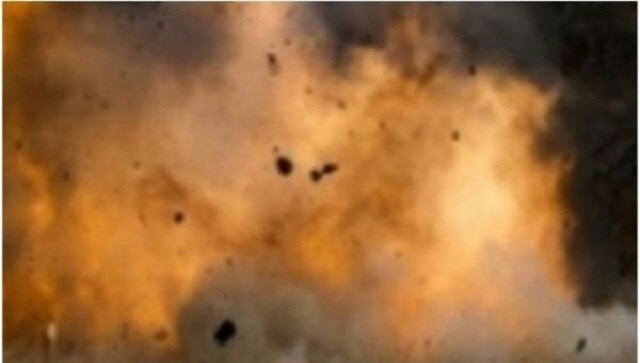 World
The explosion took place at the Yanhu market in Shiyan when many residents were having breakfast or buying vegetables, South China Morning Post reported
World
The ruling party in China is easing official limits on the number of children each couple can have, hoping to counter the rapid ageing of Chinese society. But the number of births is falling. Couples are put off by costs, disruptions to jobs and the need to look after elderly parents