China's conquest of economies at full steam as Beijing spreads tentacles of debt across cash-starved African, Pacific Island nations
If economic conditions continued to worsen in countries like Zambia and Kenya owing to and despite the Chinese debt "aid", Beijing is going to have a very hard time selling BRI projects to countries having slightest capacity to stand up on their own.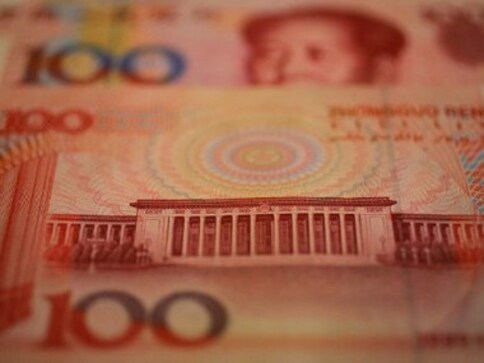 Last week the prime minister of a small Pacific Island nation Tonga triggered a big diplomatic furore. Prime Minister Akilisi Pohiva publicly said that his country may find it difficult to pay back Chinese loans which stand at around $160 million and that he planned to take the issue to Pacific Islands Forum (PIF) so that small Pacific island nations can collectively demand China to waive their loans. Pohiva's statement came after murmurs of his informal lobbying efforts on the sidelines of Pacific Islands Forum Foreign Ministers' summit on 10 August. However, within a week Pohiva backed down from his plan to take the matter to the PIF saying that "after further reflection, I now believe that the Pacific Islands Forum is not the proper forum to discuss this debt issue".
His official statement further read that "Each Pacific Island country has its particular national conditions and different needs of the foreign loan, and it's up to each government to independently seek solutions through bilateral channels." But Beijing was irked if not furious. While the Chinese foreign ministry reacted in a balanced manner saying that China will continue to provide debt to Pacific Island nations including Tonga to help them achieve sustainable development, party mouthpiece Global Times lashed out on the Western countries, particularly US and Australia, accusing them of inciting Pacific Island nations "to push China on loan write-off".
But the things are not all that simple. Concerns are being sounded and debates are raging about "Chinese debt trap" across the world.  Take the example of Kenya. A recent report claiming that China owns 72 percent of Kenya's bilateral debt left Kenyans aghast and raised fears of "Beijing taking too much control of the Kenyan economy".
Djibouti, a horn of Africa nation, which has been in news for housing first Chinese overseas military base, is another country in China's debt embrace. At the end of 2016, China owned 82 percent of Djibouti's external debt. China wants these loans to be repaid "in cash or kind" and now there are fears that country's autocratic ruler Ismail Omar Guelleh may hand over recently nationalised Doraleh Container Terminal to the Chinese just like Sri Lankans had to do with Hambantota port. While Guelleh has denied any such possibility but it is locked in arbitration battles with the present operator of Doraleh Port, a UAE owned company over the port's nationalisation and divulging indirect stake to Chinese investors.
There are similar concerns about Tanzania where China plans to build Bagamoyo mega port with $10 billion investment. If things proceeded according to plan, Bagamoyo is all set to become the largest port in Africa.
Then there are fears of a Chinese takeover of Zambian economy where "China has dangerously taken over strategically important physical assets and businesses, which can later be collateralized in the event Zambia fails to pay its debts." Zambia has been warned of "debt distress" by the International Monetary Fund. According to a Zambia Institute for Policy Analysis and Research (ZIPAR) report, in 2016, Chinese debt to Zambia increased by a whopping 350 percent compared to the preceding year. In essence, the Hambantota story is going to be repeated at a much larger scale in Africa.
It is ironical that once these were sites of China's anti-colonial efforts. For instance, Mao aided Tanzania in building 1,100 km Tazara railway line as part of his support for countries which had just come out of clutches of European colonial powers. But that was a pure aid. Now it is about taking over strategically located national assets by advancing easy but collateralised debt to these cash-starved countries with skeleton economies and corrupt regimes. In this, it is very much like the opium trade conducted by British East India Company in 18th and 19th centuries when it used to export opium grown in India to China converting millions into addicts and using the profits to buy Chinese tea and silk. Now easy but collateralised Chinese loans are the new opium, African assets and natural resources are the like tea and silk.
No wonder China is now being accused by Africans of the very same motivations which European imperialists had, that is, "access to raw materials, providing markets for their goods, providing a home for their citizens to settle through emigration, as well as a long term strategy for achieving geopolitical power and influence which China feels it deserves given its population".
However, China prefers to call these loans as "aid" and moral justifications advanced by Chinese sound like the concept of white man's burden draped in the language of sophisticated internationalism. As a Global Times columnist tells us: "'Teaching one to fish is better than giving him fish' has become a principle of China's foreign aid policy. Instead of simply offering money, equipment and supplies, China has started to launch a large number of educational training and capacity-building projects to help developing countries improve their infrastructure, education and health care. Such foreign aid reflects the responsibility of China as a global power."
However, former US secretary of state Rex Tillerson argued otherwise when he pointed out that China "encourages dependence using opaque contracts, predatory loan practices and corrupt deals that mire nations in debt and undercut their sovereignty, denying them their long term self-sustaining growth……..the (Chinese) financing models are structured in a way that the country — when it gets into trouble financially — loses control of its own infrastructure or its own resources through default".
So it was not at all a surprise when Myanmar and Malaysia decided to pull the plug on Chinese investment in big infrastructure projects. This has pushed Beijing into damage control mode as state owned Xinhua declared that "the Belt and Road Initiative originates from China, but belongs to the world" and President Xi Jinping termed Malaysia "big part of Beijing's belt and road vision for future".
However, Myanmar and Malaysia's moves are already triggering debates in many countries which have been looking forward to Chinese "aid", that is, debt. In the Philippines, the opposition is already asking President Duterte to take a cue from neighbouring Malaysia. Opposition senator Leila De Lema has been quoted as saying, "We should learn from the mistakes and misfortunes of other countries in their dealings with China. Our national leaders should exert all honest efforts in protecting our country and the Filipino people against imprudent debt accumulation."
If economic conditions continued to worsen in countries like Zambia and Kenya owing to and despite the Chinese debt "aid", Beijing is going to have a very hard time selling BRI projects to countries having slightest capacity to stand up on their own, as has happened in Malaysia, and even in Myanmar which has been reeling under western sanctions.
World
Xi Jinping's trip to Arabia's capital Riyadh will include a China-Arab summit in which 14 Arab heads of states are expected to attend
World
In October, Hu was lifted out of his chair and led out of the closing ceremony of the Party Congress, a highly unusual incident that disrupted the carefully choreographed event at which Xi Jinping was handed a historic third term as leader
World
Following weekend demonstrations at which some crowds made the politically explosive demand that leader Xi Jinping resign, the streets of major cities have been quiet in the face of a crackdown that has been largely out of sight