China wonders if, in the rush of life, it has lost its soul
A shocking video of a two-year-old girl who lay bleeding on the roadside after being run over has stirred the conscience of Chinese people - and led them to wonder where their Good Samaritans have gone...
On the treadmill of life, there are no pause buttons. And in China, where everything moves at top speed and some 1.3 billion people are scrambling to make good in double-quick time, many things get lost in the rush of everyday life.
The very essence of humanity, for instance.
A two-year-old girl in southern China, who has been declared 'brain-dead' after being run over -
twice
– and lay bleeding on the roadside while pedestrians and motorists pointedly ignored her, is holding up a mirror to Chinese society – and forcing them to reflect on some troubling, fundamental questions.
Such as, for instance, whether in their manic scramble to get ahead, their moral compass has perhaps become unhinged.
The girl, Wang Yue, had strayed onto a street in Foshan in southern China last week when she was knocked down by a slow-moving minivan. The scene immediately afterwards, caught on surveillance-camera footage, is shocking in the extreme.
It shows the driver stop the vehicle after the front right wheel runs over her: but after assessing the damage, he drives away, this time running the hind wheel over her – deliberately.
As the girl lay bleeding on the street, no one offers her any assistance. Nearly 20 passersby and motorists pointedly ignore her: in one instance, a woman walking by with a child crosses the street to avoid the limp frame lying by the side.
Shockingly, a second vehicle then runs over Wang, although it appears that this time the driver was unaware of the girl lying there.
Minutes later, a 59-year-old scrap recycler comes upon the child, and pulls her to the side of the road, but when she sought help from nearby shopowners, she was told to mind her own business.
(The entire surveillance camera footage can be viewed below. But be warned: it makes for very grisly viewing, and can be severely traumatizing.)
Wang is now battling for her life in a hospital in Guangzhou, but she's been declared brain-dead and her chances of survival are rated very slim.
After the footage was aired on Chinese and international news channels, the entire grim episode has triggered an intense outpouring of outrage and angst over what many see as the wholesale collapse of ethical and moral standards in fast-changing China.
The minivan driver who knocked Wang down, and then ran over her deliberately, has since surrendered to the police, but offered a curious explanation for his action. He said he had been talking on his mobile phone when he hit the girl, but decided to run her over because it would have cost him less to pay off a dead girl's parents than to pay for her hospital expenses.
"If she had died, I would have been required to pay only about 20,000 yuan (about Rs 1.5 lakh) in compensation, but if she were injured, it would cost me hundreds of thousands of yuan in hospital expenses," he said.
The fact that passersby did not help Wang has led many commentators in China to wonder if Chinese citizens were particularly afflicted by the "bystander effect" - a social psychological phenomenon that refers to cases where individuals don't offer help to victims even in emergency situations.
Indicatively, there have been several recent incidents in China where bystanders have refused to step in with offers of help in emergency situations. In one particularly troubling incident in April, a 23-year-old Chinese student stabbed his mother nine times at the Shanghai international airport: none of the Chinese bystanders stepped up to help the mother as she lay bleeding. It was left to a foreigner to offer her aid.
In another famous instance from 2006, a man who rushed to help an elderly woman who fell in Nanjing in eastern China was later sued by the woman, who claimed he had pushed her down. The man, Peng Yu, had to pay 45,000 yuan (about Rs 3 lakh) in compensation; the flawed case has led to what's called the Peng Yu effect – where Good Samaritans are hesitant to help for fear of being entrapped and slapped with legal liability.
There are other instances of elderly Chinese citizens who died on the roadside without any help from passersby worried about the legal consequences of offering to help. Such episodes have triggered a debate over the need for a Good Samaritan law in China.
Some commentators have wondered if the erosion of religious faith in the Communist country is at the heart of civic heartlessness. But at least one "devoute atheist" who lives in China believes that it is the lack of belief in hell that is to blame.
Yet, according to some psychologists, the problem of callousness isn't unique to China. "It's a problem within the Human Race," psychologist Jeremy Gaies told ABC News. "Many of the people in the China situation who passed this girl are probably good compassionate people, but something changes human behavior when we are in these particular dynamics," Gaies explained.
"It has something to do with what we call a diffusion of responsibility. The more people who are available, the less responsibility each individual seems to take for providing help to an individual in distress," said Gaies.
Such theoretical psychological constructs are of course little consolation to little Wang, or her shattered parents, as she battles for her life. Yet, the two-year-old girl who has caused a country of 1.3 billion people to pause and reset their moral compass has in a larger sense attained immortality.
India
China last week expressed disappointment over the decision by Indian authorities to not allow Huawei and ZTE to conduct 5G trials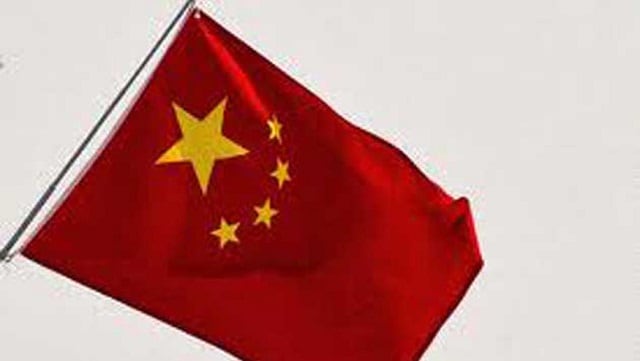 World
The US government reportedly obtained the documents, which were written by Chinese military scientists in 2015 as part of their own probe into the origins of COVID-19
World
In 2016, Beijing changed family planning rules allowing families to have two kids amid fears of fast-ageing population and shrinking workforce