China will defend WTO rights if Trump moves on duties - official | Reuters
WASHINGTON China will defend its rights under World Trade Organization tariff rules if U.S. President-elect Donald Trump moves toward executing his campaign threats to levy punitive duties on goods made in China, a senior Chinese trade official said on Wednesday.Zhang Xiangchen, China's deputy international trade representative, also told a news conference that a broad consensus of academics, business people and government officials have concluded that China is not manipulating its yuan currency to gain an unfair trade advantage as Trump has charged. 'I think after Mr
WASHINGTON China will defend its rights under World Trade Organization tariff rules if U.S. President-elect Donald Trump moves toward executing his campaign threats to levy punitive duties on goods made in China, a senior Chinese trade official said on Wednesday.Zhang Xiangchen, China's deputy international trade representative, also told a news conference that a broad consensus of academics, business people and government officials have concluded that China is not manipulating its yuan currency to gain an unfair trade advantage as Trump has charged. "I think after Mr. Trump takes office, he will be reminded that the United States should honour its obligations as a member of the World Trade Organization," Zhang said through an interpreter. "And as a member of the WTO, China also has the right to ensure its rights as a WTO member."
Trump has said China is "killing us" on trade and that he would take steps to reduce the large U.S. goods trade deficit with China, including labelling Beijing a currency manipulator soon after he takes office in January and levying duties of up to 45 percent to level the playing field for U.S. manufacturers.
Zhang, who spoke at the closing news conference for a two-day technical meeting of U.S. and Chinese trade officials in Washington, said China has been closely watching Trump's statements on the campaign trail and as he prepares to take office. He said that no matter how the leadership changes, the shared economic interests between the United States and China far outweigh their differences and cooperation should continue.
(Reporting by David Lawder, editing by G Crosse and Chizu Nomiyama)
This story has not been edited by Firstpost staff and is generated by auto-feed.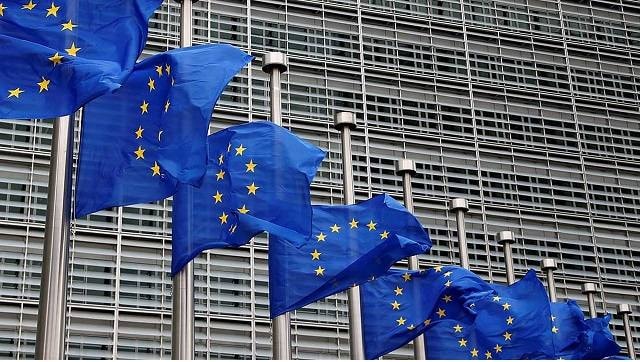 World
The US government on Monday announced that starting 1 November, it will lift the pandemic travel ban on all air passengers who are fully vaccinated and undergo testing and contact tracing.
World
Iraq has seen its historical artifacts looted for decades, including since the US invasion in 2003
World
Australian Prime Minister Scott Morrison said the capability being delivered by France's Attack Class submarine was not going to meet their strategic interests