'China wants to buy country': Sri Lankan minister slams Beijing amid tussle for power with Mahinda Rajapaksa
Sri Lanka's rival prime ministers battled to tempt lawmakers from opposing sides Tuesday as they sought numbers to swing any vote of confidence held in parliament to end the country's constitutional crisis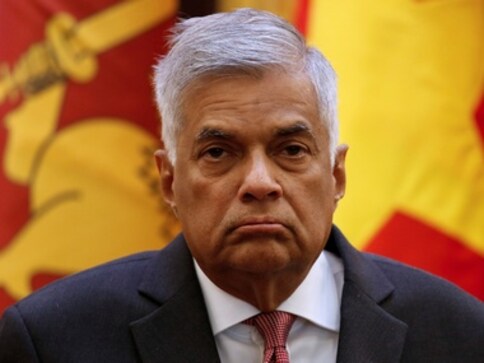 Colombo: Sri Lanka's rival prime ministers battled to tempt lawmakers from opposing sides Tuesday as they sought numbers to swing any vote of confidence held in parliament to end the country's constitutional crisis. Former strongman Mahinda Rajapaksa, who was named head of government by the president on Friday, gave four legislators from rival Ranil Wickremesinghe's party ministerial portfolios after persuading them to defect on Monday.
Wickremesinghe, who has remained in the prime minister's residence since he was sacked on Friday, has in turn convinced two lawmakers from President Maithripala Sirisena's camp to join his United National Party. Following the defections, Wickremesinghe has 105 MPs in the 225-seat chamber while Rajapaksa and Sirisena together have 98. A majority of the 22 remaining MPs are expected to back Wickremesinghe in any vote but the horse-trading is sure to intensify, observers said.
A deputy minister in Wickremesinghe's administration, Ranjan Ramanayake, accused China of funding Rajapaksa's buying of legislators. "I am telling China not to spend their millions to buy MPs in Sri Lanka. They want to buy the country wholesale," he said. Rajapaksa led a pro-China policy during his 10 years as president up to 2015. But the claim was denied by the Chinese embassy in Colombo.
"Recent allegations about China by MP Ranjan Ramanayake are groundless and irresponsible," said an embassy statement to AFP. "It is a matter of internal affairs, and China has consistently supported the principle of non-interference in other country's internal affairs." Despite calls by Wickremesinghe, the United States and other countries for parliament to be called to end the crisis, Sirisena showed no sign of lifting his suspension of parliament meetings which runs until 16 November.
Wickremesinghe's finance minister Mangala Samaraweera said the president is trying to buy time to secure votes in the legislature to back Rajapaksa as prime minister. "If he (the president) has the majority there is no need to keep parliament shut. He wants to buy time to do some horse deals," Samaraweera said.
Parliament speaker Karu Jayasuriya, who on Monday warned of a "bloodbath" unless the Assembly is allowed to vote for Wickremesighe or Rajapaksa, is to meet with political party leaders on Tuesday. Sirisena appointed a 12-member cabinet late Monday giving the powerful finance portfolio to Rajapaksa. Aides said the cabinet will be expanded to 30 members on Tuesday.
Rajapaksa—whose rule was marked by grave allegations of rights abuses and authoritarianism—said he was given the job because his predecessor's party "engaged in a quest to sell off valuable state assets and enterprises to foreign companies". "I was aware that at this moment of national peril, the people expected our leadership and protection," Rajapaksa said after the cabinet was named. "Hence, I accepted the invitation."
First Cricket News
Sri Lanka notched just 164 in their first innings and were asked to follow on after the Black Caps declared at 580 in Wellington. They were then bowled out for 358.
First Cricket News
Devon Conway fell short of a hundred as he was caught and bowled by Dhananjaya de Silva, who dived low to his right to get both hands on a superb catch, to end a thrilling 108-ball knock
First Cricket News
Kane Williamson sealed a thrilling New Zealand win by running a bye as the first Test went to the final ball in Christchurch