China to operate new air routes over Taiwan Strait; Beijing says it doesn't need Taipei's permission
The Chinese government said that it does not need Taiwan's permission to open new air routes, after Taipei complained about a new route
Beijing: The Chinese government said on Wednesday that it does not need Taiwan's permission to open new air routes, after Taipei complained that a new route over the narrow Taiwan Strait that separates the two was a security and safety risk.
Beijing has taken an increasingly hostile stance towards Taipei since the election two years ago of Taiwan president Tsai Ing-wen from the pro-independence Democratic Progressive Party.
Tsai said earlier in January the opening of the air route, which runs close to two groups of Taiwan-controlled island groups off the Chinese coast, was an irresponsible act that threatens regional security and affects aviation safety.
Taiwan says this month's opening of the northbound M503 route in the Taiwan Strait was done without informing Taiwan, contravening what the democratic government in Taipei said is a 2015 deal to first discuss such flight paths.
Speaking at a regular news briefing in Beijing, Ma Xiaoguang, spokesman for China's Taiwan Affairs Office, denied breaking the 2015 agreement and said Taiwan had been informed the route would be opening.
"But this does not mean that opening air routes needs Taiwan's agreement," Ma said.
There would be no impact upon aviation safety for Taiwan, Ma added, saying the route was needed to alleviate pressure on busy routes over southeastern China between Hong Kong and Shanghai.
The route was approved by the International Civil Aviation Organisation scientifically and professionally, he said.
"We should believe in science, and the International Civil Aviation Organisation," Ma said.
Taiwan should have a correct view of this matter and stop looking for opportunities to make a fuss, he added.
China considers Taiwan a wayward province, and broke off official communication with the Taiwan government after Tsai took office in 2016.
China suspects Tsai wants to push for formal independence though, she has said she wants to maintain the status quo with China and is committed to ensuring peace.
China has in recent months stepped up its military drills around Taiwan, alarming Taipei. China says the exercises are routine, but that it will not tolerate any attempt by the island to declare independence.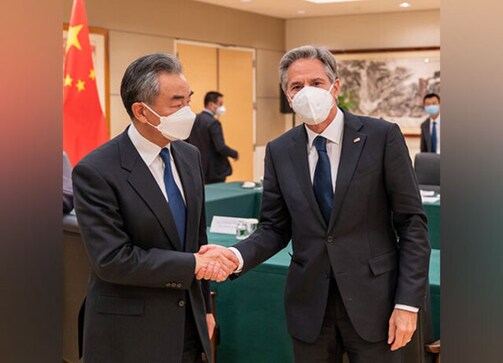 World
Secretary of State Antony Blinken emphasised that the United States is committed to maintaining peace and stability across the Taiwan Strait, consistent with its longstanding one-China policy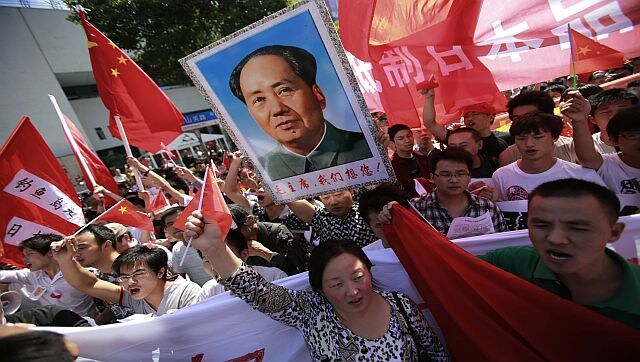 World
Japan and China are marking the 50th anniversary of the 1972 normalisation of their ties, but they still remain at odds over disputed East China Sea islands and China's growing military and economic assertiveness in the region
World
The referendums this week have been clearly conducted under the barrels of the guns and the guns were Ukrainian since the shelling of civilians went on