China targeting U.S. election infrastructure with cyberattacks, says O'Brien
WASHINGTON (Reuters) - Chinese government-linked hackers have been targeting U.S. election infrastructure ahead of the 2020 presidential election, White House National Security Adviser Robert O'Brien said on Sunday, indicating a more active level of alleged Chinese interference. O'Brien's comments appeared to go beyond a statement released on Friday by the Office of the Director of National Intelligence which said China 'has been expanding its influence efforts,' and that Russia was already trying to undercut Democratic candidate Joe Biden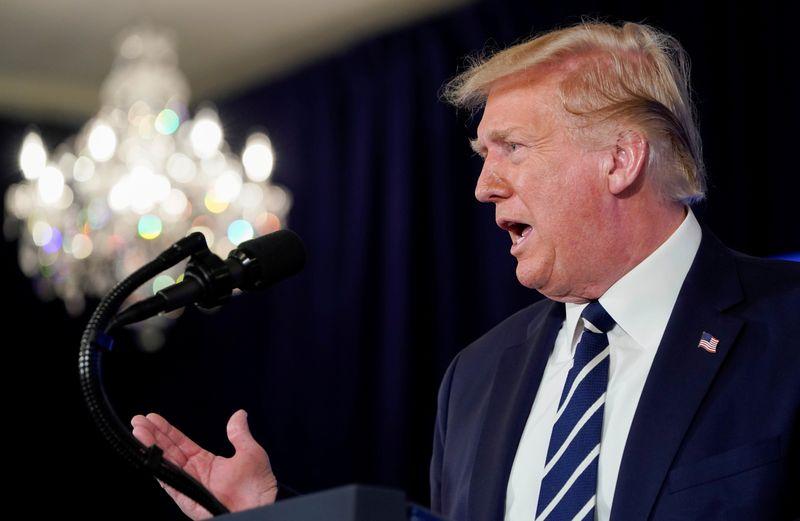 WASHINGTON (Reuters) - Chinese government-linked hackers have been targeting U.S. election infrastructure ahead of the 2020 presidential election, White House National Security Adviser Robert O'Brien said on Sunday, indicating a more active level of alleged Chinese interference.
O'Brien's comments appeared to go beyond a statement released on Friday by the Office of the Director of National Intelligence which said China "has been expanding its influence efforts," and that Russia was already trying to undercut Democratic candidate Joe Biden. But did not specifically accuse Beijing of hacking attempts against U.S. election-related systems.
"They'd like to see the President lose," O'Brien said on CBS' "Face the Nation." "China - like Russia, like Iran - they've engaged in cyberattacks and phishing and that sort of thing with respect to our election infrastructure, with respect to websites and that sort of thing."
China has consistently denied U.S. government claims that it hacks U.S. companies, politicians or government agencies. "The U.S. presidential election is an internal affair, we have no interest in interfering in it," Chinese foreign ministry spokesman Geng Shuang said in April.
O'Brien said the United States had seen hackers try to infiltrate websites belonging to Secretary of State offices around the country, which are responsible for administering elections at the local level, and collecting data on Americans.
"It is a real concern and it's not just Russia," he said. "There will be severe consequences for any country that attempts to interfere in our free and fair elections."
The National Security Council did not immediately respond to a request for comment. The ODNI declined to comment or clarify whether O'Brien's comments contradicted their own.
The ODNI previously said that "adversaries" seek to compromise the private communications of American political candidates and penetrate U.S. election systems ahead of November's election. And that China would prefer President Donald Trump does not win reelection.
Multiple reviews by U.S. intelligence agencies have concluded that Russia acted to boost Trump's 2016 campaign and undercut his rival Hillary Clinton's chances in that election.
(Reporting by Christopher Bing; Editing by Mary Milliken and Sandra Maler)
This story has not been edited by Firstpost staff and is generated by auto-feed.
World
ATHENS (Reuters) - Greek police used teargas and water cannon to disperse people who had gathered in central Athens on Saturday to protest against mandatory COVID-19 vaccinations. More than 4,000 people rallied outside the Greek parliament for a third time this month to oppose mandatory inoculations for some workers, such as healthcare and nursing staff.
World
ISTANBUL (Reuters) - Two Turkish soldiers were killed and two were wounded in an attack on their armoured vehicle in northern Syria, and Turkish forces immediately launched retaliatory fire, Turkey's defence ministry said on Saturday. "Our punitive fire against terrorist positions is continuing," the statement on Twitter on said. It did not specify where the attack occurred, but media reports said it was in the al-Bab area.
World
By Marcelo Rochabrun SAO PAULO (Reuters) - Protesters took to the streets in several Brazilian cities on Saturday to demand the impeachment of far-right President Jair Bolsonaro, whose popularity has fallen in recent weeks amid corruption scandals against the backdrop of the pandemic. This week, news broke that Brazil's defense ministry told congressional leadership that next year's elections would not take place without amending the country's electronic voting system to include a paper trail of each vote. Bolsonaro has suggested several times without evidence that the current system is prone to fraud, allegations that Brazil's government has denied