China, South Korea vow 'strong measures' against North Korea in case of nuclear test
China has agreed to 'strong' new measures to punish North Korea if it carries out a nuclear test, Seoul said on Monday after the US signalled it may act to shut down Pyongyang's weapons program.
Seoul: China has agreed to "strong" new measures to punish North Korea if it carries out a nuclear test, Seoul said on Monday after the US signalled it may act to shut down Pyongyang's weapons program.
South Korea's top nuclear envoy Kim Hong-kyun made the comment after talks with his Chinese counterpart Wu Dawei, as the US sent a naval strike group to the region in a show of force.
"We agreed that there should be strong additional measures based on UN Security Council resolutions if the North pushes ahead with a nuclear test or an ICBM launch despite warnings from the international community," Kim Hong-kyun told reporters.
The North may stage a "strategic provocation" to mark key political dates this month, Kim said, adding that Wu's visit would serve as a "strong warning" against Pyongyang. Wu did not speak to the media after the talks.
China is the isolated country's sole major ally and economic lifeline, and Beijing in February suspended all coal imports from the North in punishment for Pyongyang's latest missile test.
Speculation of an imminent nuclear test is brewing as the North marks anniversaries including the 105th birthday of its founding leader on Saturday — sometimes celebrated with a demonstration of military might.
President Donald Trump, fresh from a missile strike on Syria that was widely interpreted as a warning to North Korea, has asked his advisors for a range of options to rein in its ambitions, a top US official said on Sunday.
The talks between Kim and Wu came shortly after Trump hosted Chinese leader Xi Jinping for a summit at which he pressed Beijing to do more to curb the North's nuclear ambitions.
"(We) are prepared to chart our own course if this is something China is just unable to coordinate with us," US Secretary of State Rex Tillerson said after the summit. He added however that Beijing had indicated a willingness to act on the issue.
"We need to allow them time to take actions," Tillerson said, adding that Washington had no intention of attempting to remove the regime of Kim Jong-un.
The meeting between Xi and Trump came on the heels of yet another missile test by the North, which fired a medium-range ballistic missile into the Sea of Japan on Wednesday.
The US Navy strike group Carl Vinson cancelled a planned trip to Australia this weekend, heading toward the Korean peninsula instead, in a move that will raise tensions in the region. Seoul and Washington are also conducting joint military drills, an annual exercise which is seen by the North as a practice for war.
Pyongyang is on a quest to develop a long-range missile capable of hitting the US mainland with a nuclear warhead and has so far staged five nuclear tests, two of them last year.
Satellite imagery analysis suggests it could be preparing for a sixth, with US intelligence officials warning that Pyongyang could be less than two years away from its goal of striking the continental United States.
China, the US, South Korea and Japan all have dedicated envoys who meet regularly to discuss the North Korean issue: a legacy of the long-stalled six-party process that also involved Pyongyang and Moscow. The North quit the negotiations in 2009.
The isolated North is barred under UN resolutions from any use of ballistic missile technology, but repeated rounds of sanctions have failed to arrest its nuclear ambitions.
Trump has previously threatened unilateral action against the reclusive state, a threat that appeared more palpable after Thursday's strike on a Syrian airfield following an apparent chemical attack.
US National Security Adviser HR McMaster on Sunday criticised North Korea as a rogue nation engaged in provocative behaviour and said denuclearisation of the peninsula "must happen".
"The president has asked them to be prepared to give us a full range of options to remove that threat," he said on Fox News, apparently referring to Trump's advisers.
South Korea's Unification Minister Hong Yong-pyo said Monday that the repercussions of a potential military response were worrying.
"Pre-emptive strikes may be aimed at resolving North Korea's nuclear problems, but for us, it is also related to defending the safety of the public," he told reporters.
While a US unilateral strike on North Korea from a shorter range might be more effective, it would likely endanger many civilians in the South and risk triggering a broader military conflict, experts warn.
"The US has always had all the options on the table from a preventive strike to preemptive strike to negotiations," said James Kim, an analyst at Seoul-based Asan Institute for Policy Studies.
"If it's a preventive strike or precision strike, there's a danger that this could expand into a broader regional conflict involving China or Japan.
"The upside is that the United States may be able to denuclearise the North by force... but it will come at a huge cost to the region and to the United States," he told AFP.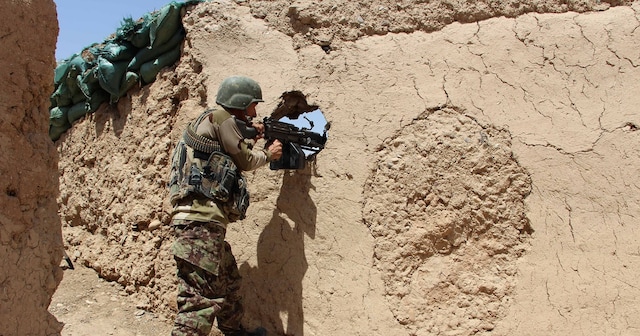 World
The situation in the city is a more acute version of what is happening in cities across the country after the Taliban seized around half of Afghanistan's 400-odd districts
India
Bernie Sanders, Jeremy Corbyn and their ideological masters China have successfully planted five myths about socialism and Communism in the minds of the impressionable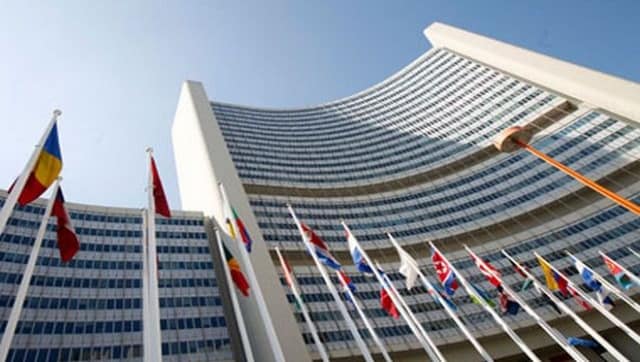 World
India will assume the rotating presidency of the UN Security Council on 1 August