China says, will support Nepal's efforts in safeguarding sovereignty
China will continue to uphold the principle of non-interference in Nepal's internal affairs and is willing to provide assistance
Kathmandu: China on Tuesday said it will support Nepal's efforts in safeguarding its sovereignty, promised not to interfere in its internal affairs and offered to provide assistance for the Himalayan nation's socio-economic development.
China also appreciated the Nepal government's adherence to the 'one-China' policy, Assistant Foreign Minister Kong Xuanyou said after talks with his Nepal's Foreign Secretary Shanker Das Bairagi.
Kong said that China will, as always, support Nepal's efforts in safeguarding national independence, sovereignty and territorial integrity, China's state-run Xinhua news agency reported on Tuesday.
Since the establishment of diplomatic relations between the two countries in 1955, China and Nepal have set a good example in forging ties between the countries of different sizes and different social systems based on equal treatment and mutual respect, Kong said.
China will continue to uphold the principle of non-interference in Nepal's internal affairs and is willing to provide assistance within its ability for its socio-economic development, he said, in an apparent reference to India's alleged interference in the Himalayan nation.
Bairagi said Nepal treats China as a great neighbour and a great friend, and the two countries have forged solid ties based on the Five Principles of Peaceful Coexistence Attaching great importance to developing ties with China, Nepal has been upholding the 'one-China' policy (regarding Taiwan and Tibet) and will never allow any forces to use its soil to conduct anti-China activities, Bairagi said.
Nepal supports the 'Belt and Road' Initiative and will take an active part in building the China-proposed initiative, he said, adding Nepal is also willing to earnestly implement the consensus reached between leaders of the two countries.
The one-day meeting also reviewed bilateral relations, political issues and the latest political developments in Nepal.
They also discussed bilateral economic cooperation, investment, trade and connectivity along with land and air route connectivity.
The 11th Meeting of Nepal–China Consultation Mechanism consist of a 11–member Chinese delegation and 20–member Nepali delegation.
The Nepali delegation was led by Foreign Ministry's Secretary Shanker Das Bairagi and Chinese delegation was headed by Chinese Assistant Minister of Foreign Affairs Kong Xuan You.
The meeting comes shortly after Nepal signed a memorandum of understanding on China's One Belt One Road (OBOR) initiative.
The OBOR aims to enhance connectivity and cooperation among countries, primarily between China and the rest of Asia and Europe through land as well as maritime routes.
While the implementation of OBOR is one of the agendas, the meeting will also dwell upon a host of other issues, including those related to security, trade and transit, according to foreign ministry officials.
The 10th Meeting of Nepal – China Consultation Mechanism was held in Beijing in 2013.
Find latest and upcoming tech gadgets online on Tech2 Gadgets. Get technology news, gadgets reviews & ratings. Popular gadgets including laptop, tablet and mobile specifications, features, prices, comparison.
science
The spacecraft consists of an orbiter, a lander and a rover, and was blasted into space aboard a Long March-5 rocket on 23 July.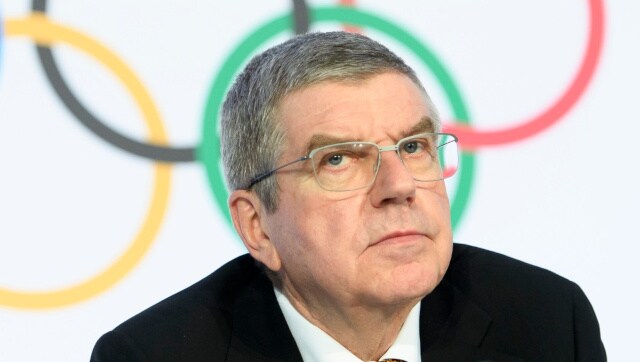 Sports
Beijing is to host the 2022 Winter Olympics with rumblings of a boycott and calls to move the Games because of alleged human rights violations.
World
Keith Krach, undersecretary of state for economic growth, energy and the environment, is visiting to attend a memorial service for late president Lee Teng-hui on Saturday