China remains largest developing country in the world despite low per capita GDP, says economist Wang Yuanhong
China remains the world's largest developing country despite a low per capita GDP and weak industrial competitiveness according to economist Wang Yuanhong.
Beijing: China remains the world's largest developing country despite having a low per capita GDP, lingering urban-rural gap, weak industrial competitiveness and technological innovation, according to Wang Yuanhong, an economist at the State Information Centre.
"We should look at both economic aggregate and per capita figures when measuring the real development level of a country," Wang said.
Despite being the world's second-largest economy, China's per capita GDP in 2016 was only 80 percent of the world average, one-seventh of the United States (US) and was ranked the 68th globally. "Chinese per capita consumer spending was only $2,506 in 2016, less than half of the world average and only 7 percent of the US."
The Engel's coefficient, which measures food expenditures as a proportion of total household spending, stood at 29.3 percent in China, much higher than developed economies. "It means the Chinese people still have to spend big on basic needs, and their expenditure on culture, healthcare, entertainment and tourism are much less than people in developed countries," Wang said.
He said China was still "a follower in technological innovation", with businesses inadequate in research and development. "Eighty percent of core technology, most of the high-end equipment, and core components are reliant on imports." Despite emerging new technology, products and business models, China is yet to complete building an innovation-driven growth pattern, Wang said.
The disparity of people's incomes per capital between provinces can be as large as more than four times, and there is still a marked gap in infrastructure and public services between cities and villages. "China's urbanisation ratio was only 58.52 percent in 2017, far below the around 80 percent of developed countries," Wang said.
Compared with developed countries, China lags behind in many other areas including environmental protection, investment effectiveness and market supervision, the economist added.
World
The passport is essential a QR code that shows your vaccination status and was introduced in March.
India
The unemployment rate measured is likely to increase to 12 percent at the end of May, as against 8 percent in April, said CMIE chief executive Mahesh Vyas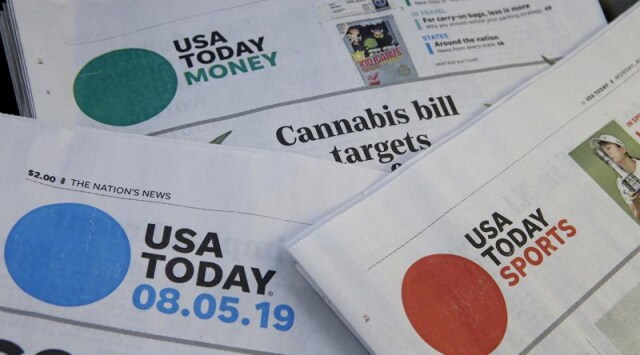 World
The news comes as the Justice Department has disclosed in recent weeks that it seized the email and phone records of reporters in at least three separate instances during the Trump administration.