China protests G7's criticism of its actions in South China Sea
Ministry spokesman Lu Kang said China 'solemnly clarified' to the diplomats its position on the issue.
Beijing: Beijing summoned diplomats from the Group of 7 industrialised countries to protest a statement from their foreign ministers criticising China's island-building activities in the disputed South China Sea, the Foreign Ministry said Wednesday.
Ministry spokesman Lu Kang said China "solemnly clarified" to the diplomats its position on the issue. In an earlier statement, Lu defended China's land reclamation work in the Spratly islands as within its territorial rights and accused the G7 of diverging from its mission of safeguarding the global economy.
"After this (G-7) statement was issued, we indeed found some things were correct and some were incorrect," Lu told reporters at a regularly scheduled news conference. "As part the ritual of the exchanges among countries, when we find something wrong, we will definitely clarify to the relevant country our opinion and stance."
Unconfirmed reports said China summoned the Japanese ambassador and the No. 2 ranking diplomats from the other six on Tuesday.
The statement issued by the G7 foreign ministers on Monday expressed strong opposition to any "intimidating, coercive or provocative unilateral actions that could alter the status quo and increase tensions."
China's massive project to create islands by piling sand on coral reefs and topping them with airfields and ports has been criticised by the US and others as militarising the region, an accusation China flatly rejects.
The statement, which didn't mention China by name, also expressed concern about the East China Sea, where Japan and China both claim a string of uninhabited islands.
Lu's statement issued Tuesday and posted on the ministry's website said the G-7 countries should have focused on global economy instead of "hyping up maritime issues and fueling tensions in the region."
On Wednesday, Lu complained that some media have not fully reported on China's position and said China would not be pressured into altering its policies on the South China Sea. China claims almost the entire strategically vital waterway and its island groups as its own territory.
World
The trilateral security alliance AUKUS, seen as an effort to counter China in the Indo-Pacific, will allow the US and the UK to provide Australia with the technology to develop nuclear-powered submarines for the first time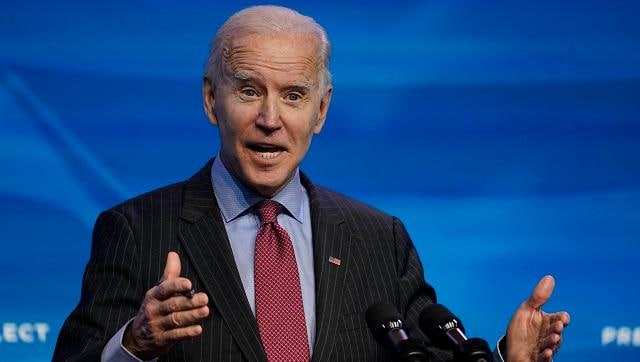 India
Leaders of the four countries — India, Australia, Japan and the USA — would discuss promoting a free and open Indo-Pacific, addressing the climate crisis and deepening their ties
World
The North Korean missile tests came as Chinese Foreign Minister Wang Yi was in Seoul