China not doing enough to restrain North Korea from violating international norms, says US
China is not doing enough on North Korea which continues to violate international norms by conducting nuclear and missile tests, US National Security Advisor Lieutenant General HR McMaster has said
Washington: China is not doing enough on North Korea which continues to violate international norms by conducting nuclear and missile tests, US National Security Advisor Lieutenant General HR McMaster has said.
"I don't think China is doing enough now because the problem is not resolved. So the question is, how much more must we do together to address this, short of a military solution," McMaster said at a news conference.
"So that's the kind of discussions that we will continue to have with the Chinese leadership as we work together with them — not pressuring them — but working with them," McMaster said.
US president Donald Trump is scheduled to meet his Chinese counterpart Xi Jinping on the sidelines of the G-20 Summit in Germany next week.
He said it should not really be about pressuring China but about working with China in common interests.
During their talks in Florida Trump and XI agreed on a joint objective of denuclearisation of the Korean Peninsula.
"That's a solid basis to work together on. There's a lot more to be done, however. The president has said that he will not tolerate a North Korean regime that can target the US, that can reach the US with a nuclear weapon. He just won't tolerate it," he said.
"So what we have is a commitment to deliver to him a broad range of options and to do our best to work with everyone, including China, on this. So it's not a question of pressuring China. It's a question of working with China to do more about this problem so it doesn't get to everybody wants to avoid," the top White House official said.
There was speculation earlier this year that North Korea was set to provoke Trump with its sixth nuclear test since 2006. However, the reclusive state has instead carried out a series of missile launches
North Korea has in 2016 carried out two nuclear tests and 20 ballistic missile tests, all in violation of international law, according to US authorities.
Find latest and upcoming tech gadgets online on Tech2 Gadgets. Get technology news, gadgets reviews & ratings. Popular gadgets including laptop, tablet and mobile specifications, features, prices, comparison.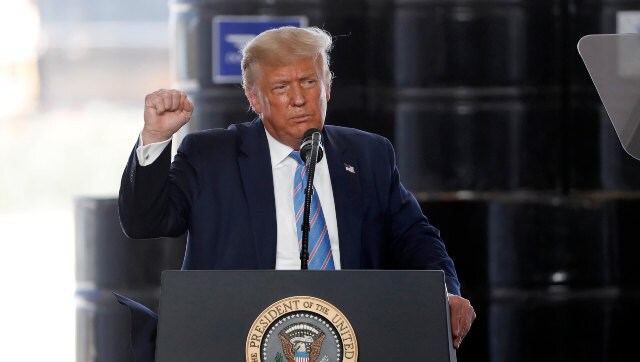 World
The US President claimed that the nation has tested 60 million for coronavirus and added that no other country came close to that figure (edited)
World
US president Donald Trump on Thursday signed an executive order barring transactions with the Chinese parent company of social media platform TikTok after 45 days.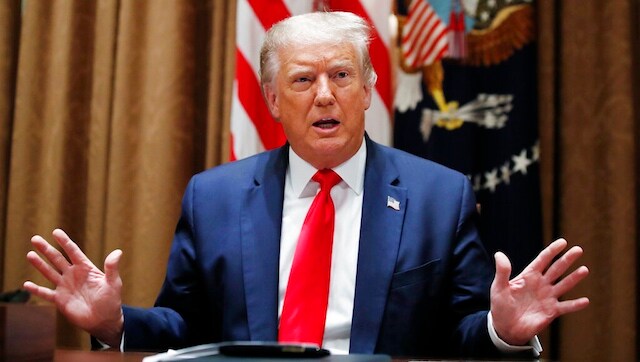 World
The US president called the explosion a 'terrible attack' and said American generals told him it was likely caused by a bomb