China warned of more rains as floods displace 27,000 in Hunan
China was warned of more rains by meteorologists as over 27,000 people have been displaced in central Hunan province due to heavy rains.
Beijing: Chinese meteorologists on Wednesday warned of more floods as over 27,000 people have been displaced in central Hunan province due to heavy rains, prompting officials to shut schools in the region, state media reported on Wednesday.
Hunan flood control authority said 1,826 houses were destroyed in storms in the northwestern and southeastern parts of the province. At least four large reservoirs opened gates to release water in Hunan.
Schools were closed in Jianghua County after several campuses were inundated, state-run Xinhua news agency reported.
A section of highway near Guidong County was made impassable by a landslide and local authorities estimate that it will take 20 days to clear up the debris.
The State Flood Control and Drought Relief Headquarters warned of major floods caused by the Yangtze, Songhuajiang, Huaihe and Pearl rivers bursting their banks.
Meteorologists said the floods are linked to the strong El Nino event, expected to come to an end later in May.
The current weather front is similar to one that triggered heavy flooding of the Yangtze in 1998, which resulted in 1,320 fatalities.
The Yangtze, Huaihe and Xijiang rivers may see "quite large" floods this year due to unusually heavy rain, with the average national precipitation level second only to that in 1961, the State Flood Control and Drought Relief Headquarters said in a statement.
Floods in the south and east of the country in recent days have killed at least 74 people, displaced 323,400 and caused direct economic losses in excess of 11.4 billion yuan (USD 1.7 billion) state-run People's Daily reported.
Warnings over potential geological disasters have also been issued. Rain will continue to the south of the Yangtze, along the Huaihe and in south China over the next three days, weather forecasters said on Wednesday.
Another storm front will hit Sichuan and Shaanxi provinces and regions in the lower and middle reaches of the Yangtze between 31 May and 2 June, the China Meteorological Administration said.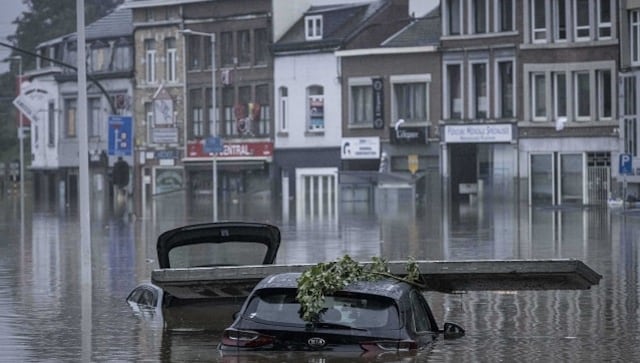 World
Angela Merkel says her 'heart goes out' to flood victims as search continues for dozens missing in disaster
India
The death toll in the state has reached 149 and as many as 100 people are missing
India
Coming out in support of its people, the Walloon government has announced a 2-billion-euro plan for rebuilding the badly affected area