China has not given any reason for Ladakh intrusion: Khurshid
China has not yet given any reason for the recent intrusion in Ladakh, an episode that has cast a shadow on bilateral ties, External Affairs Minister Salman Khurshid said.
Beijing: China has not yet given any reason for the recent intrusion in Ladakh, an episode that has cast a shadow on bilateral ties, External Affairs Minister Salman Khurshid said today.
The three-week stand-off figured prominently in talks between Khurshid and his Chinese counterpart Wang Yi with both expressing satisfaction on its resolution while skirting a detailed discussion on why the Chinese troops intruded 19 kms into Indian territory in Daulat Beig Oldi (DBO) sector.
Asked whether there was any degree of clarity on why Chinese troops intruded, Khurshid said "Frankly, I did not even look for it. We are not ready with our own analysis. How we responded is clear to us. It is not clear why it happened. They were not offering that background and we were not asking for it at this stage".
He said what is more important is that not only were "we able to address it with satisfaction on both sides but also learn from them as to how we can ensure it does not happen and if they, how we can address".
To a question on whether China admitted to provocation, Khurshid said, "You cannot expect any country to say we provoked. It happened in remote area. To get the message to government it is a long haul. It will take little time to analyse".
The Minister said it was not helpful at this stage to actually "apportion blame between them and us".
"Certainly that episode has cast shadow on all this...it would have been a setback. So we are very glad that it was resolved in a sensible way...Going into details of hair splitting... on you took one step they took one step...
"I think we explained very clearly status quo as it existed before  15 April...That is what our objective was. We achieved it," he said.
On whether China has given any assurance, he said "I don't think it is fair to ask for assurances. Will it be in writing, that means it is in the form of agreement. We already have agreements to address this kind of issues".
"There are already protocols. If there is something we have to take away from it, it is learning experience. Do we need to improve our own system or do we need to improve our arrangements with them. I am sure they would do similar analysis..." he said.
Ahead of their meeting, Chinese Foreign Ministry spokeswoman Hua Chunying told reporters that China hopes to use existing mechanisms to carry out discussions with India over border issues.
The talks over recent border row at Depsang Valley were set to continue as some of the officials, headed by Joint Secretary of the External Affairs Ministry Gautam Bambawale, who travelled with Khurshid are staying back in Beijing to discuss the issue with Chinese diplomats and military officials, Khrushid said.
Chinese Foreign Minister Wang Yi told Khurshid that China is also willing to work with India to advance borders negotiations to seek a fair and reasonable solution.
China wishes to jointly maintain peace and tranquility along the borders before a settlement, Wang was quoted as saying by China's official Xinhua news agency.
Describing China and India as "strategic partners", Wang said the bilateral relationship has more and more global significance, with great potential of cooperation and vast space of development.
China is willing to make concerted efforts with India, seize the opportunity and promote the strategic cooperative partnership to a new level, Wang said.
Both sides are preparing for exchange of high-level visits, which signals a big opportunity for the two countries to push forward their relationship, Wang said.
During the meeting between Khurshid and Wang, the two sides finalised the visit of Chinese Premier Li Keqiang to India this month.
Li is expected to visit India from May 19-21, Khurshid said.
Tomorrow, Khurshid is expected to meet Li and state councillor Yang Jiechi, who is also the special representative for China-India border talks.
PTI
World
As the world's second-most populous country that is just coming out of the horrors of a punishing second wave of cases, India will be a natural destination for any extra shots that the world's wealthiest nations commit to sharing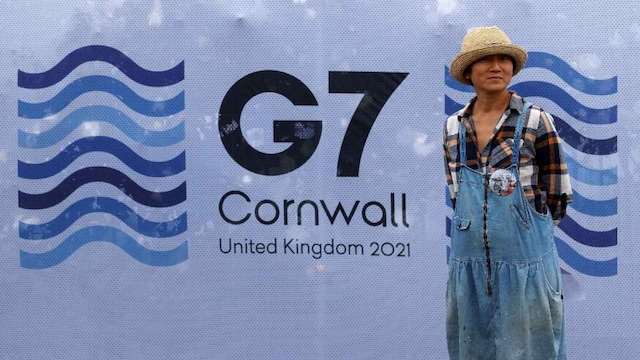 World
In 2014, Russia was suspended from the G8 after it annexed Ukraine's Crimea peninsula and sanctions were imposed on Moscow.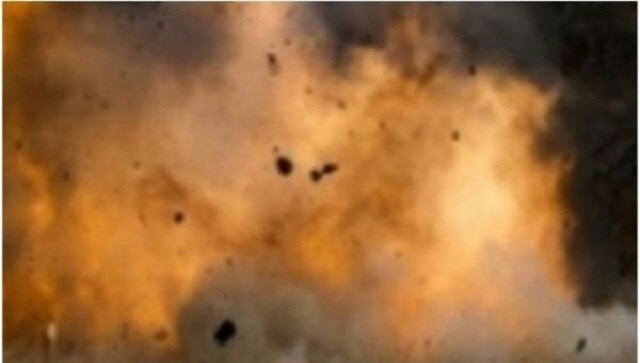 World
The explosion took place at the Yanhu market in Shiyan when many residents were having breakfast or buying vegetables, South China Morning Post reported