China denies Donald Trump's allegation of its meddling in US elections, demands Washington to show 'mutual respect'
Accusations of election meddling are especially sensitive in the US, given the political maelstrom over Russia's alleged intervention to support Donald Trump in the 2016 presidential vote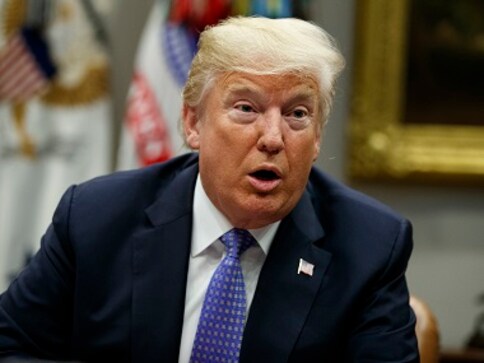 Beijing: China on Wednesday called on the United States to show "respect" in their trade spat and refuted President Donald Trump's claims that it was meddling in the US midterm elections by taking aim at his political base.
The comments followed a combative series of tweets claiming Beijing's retaliatory import duties on US goods were seeking to influence knife-edge midterm congressional elections due in November, where Trump's Republicans fear losing control of Congress.
But Chinese foreign ministry spokesman Geng Shuang rejected the claims, saying: "Anyone who has some knowledge of China's diplomacy will know that we will not interfere in other countries' domestic affairs."
"We don't want others to interfere in our domestic politics, and we will not interfere in the domestic politics of others," Geng said at a regular press briefing.
Accusations of election meddling are especially sensitive in the US, given the political maelstrom over Russia's alleged intervention to support Trump in the 2016 presidential vote.
The US announced Monday that it would push ahead with tariffs on $200 billion in Chinese goods, on top of $50 billion already targeted.
This means the additional levies will hit more than half of US goods from China - its largest source of imports.
After China retaliated on Tuesday with duties on $60 billion of American products, Trump accused China of trying to sway the elections.
'Great and fast' retaliation
"China has openly stated that they are actively trying to impact and change our election by attacking our farmers, ranchers and industrial workers because of their loyalty to me," Trump wrote on Twitter.
"China has been taking advantage of the US on Trade for many years. They also know that I am the one that knows how to stop it," he added, warning of a "great and fast economic retaliation" if China targets American farmers and industrial workers.
Some of the items included in the new tariffs announced Tuesday include a slew of daily necessities like diapers and furniture - which would hit US consumers hard - as well as solar panels and liquified natural gas.
In July, Beijing had announced a 25 percent increase in tariffs on soybeans, dealing a blow to Trump's rural base in the soy-growing American heartland.
China, the world's biggest importer of soybeans - used in cooking oil and animal feed - bought about one third of its beans from the US in 2017.
The US also accuses China of seeking global industrial dominance through industrial espionage and forced transfers of technology from foreign companies, state-sponsored corporate acquisitions, illicit market interventions, subsidies and dumping.
Despite the escalating trade tensions, Washington had last week asked China for a new round of trade talks led by US Treasury Secretary Steven Mnuchin.
Mutual respect
"On the one hand the US is making contact for dialogue and extending invitations but on the other hand it is threatening with sanctions, with pressures," Geng said on Wednesday.
"These little actions by the US have become the routine, and we are prepared for them," he said, calling on Washington to show "mutual respect", "sincerity" and "good faith".
Meanwhile, Chinese Premier Li Keqiang railed against "unilateralism" in a veiled allusion to the trade war while also calling for disagreements to be worked out through consultations.
"It is essential that we uphold the basic principles of multilateralism and free trade," Li said in his speech at the summer session of the World Economic Forum in the eastern Chinese city of Tianjin.
Li also rejected claims made by Trump in the past that China was manipulating its currency to offset the cost of tariffs.
"For China, depreciation holds more negatives than positives," he said.
Still, he acknowledged China faced problems, like infrastructure investment levels falling to record lows and external trade friction.
World
The case before the International Court of Justice comes as hopes fade of reviving a landmark deal, which former US president Donald Trump withdrew from in 2018, that sought to tame Iran's nuclear ambitions
World
US District Judge Aileen Cannon empowered the newly named special master, Raymond Dearie, to review the entire tranche of records taken in the 8 August, 2022, search of Mar-a-Lago and set a November deadline for his work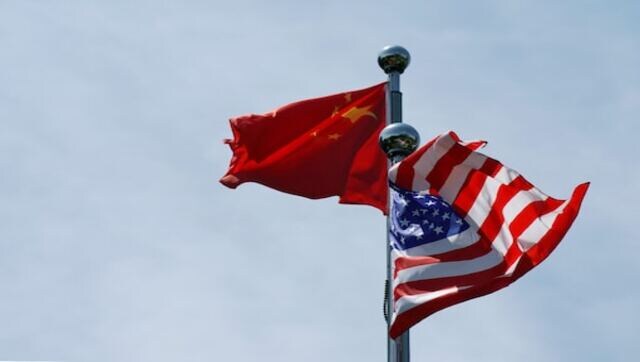 World
In an interview with CBS News, US President Joe Biden said a previous pledge to defend Taiwan in the event of an invasion, prompting China to respond that it would take any necessary measure to defend its sovereignty