China carrying out 'patient, long-term strategy' to replace US as top global power, say American lawmakers
China is carrying out a well-orchestrated strategy to replace the United States as a global power, a top American lawmakers and spymaster said
Washington: China is carrying out a well-orchestrated strategy to replace the United States as a global power, top American lawmakers and spymaster said.
"As such, the US is pulling out all of its elements of intelligence gathering to provide a very very deep dive into the Chinese plan," Dan Coats, Director of National Intelligence told lawmakers during a Congressional hearing. He was responding to concerns of top American senators in this regard.
"The biggest issue of our time, in the view of most of the members of this committee and, I would venture to guess, most of the members of this panel, is China and the risk they pose," Senator Marco Rubio said during a hearing on 'Worldwide Threat Assessment' held by the Senate Select Committee on Intelligence.
"I'm not sure, in the 240-odd-year history of his nation, we've ever faced a competitor and potential adversary of this scale, scope and capacity," he said. "It is my personal view and shared by many people — that they are carrying out a well-orchestrated, well-executed, very patient long-term strategy to replace the US as the most powerful and influential nation on Earth," Rubio said.
"You see that reflected in this repeated use of this term, 'community of common destiny', which basically means a retreat from western values of democracy and freedom and openness, towards some other model that benefits them," he said.
Rubio said that the Chinese pursuit of this appears to be every element of their national power: Military, commercial, trade, economics, information and media.
"The tools they use are everything from hacking into companies and critical infrastructure and defence contractors — everybody you can imagine — to using our immigration system against us, to even our universities," Rubio said. Coats said the US has full awareness of what the Chinese are attempting to do on a global basis.
"There's no question that what you have just articulated is what's happening with China. They're doing it in a very smart way... a very effective way. They are looking beyond their own region. It's clear, that they have a long-term strategic objective to become a world power," he said.
He said that China is executing ways in which it can accomplish the objective to become a world power. "We have intensive studies going on throughout the intelligence community, relative to A to Z on what China is doing. General Mattis has asked us for that. Others have asked us to provide that," Coats said.
"We are pulling all of our elements of intelligence gathering together to provide a very, very deep dive into what China's plan — is doing now and what their plans are for the future and how it would — impact on the US," he said.
Senator Mark Warner, Chairman of the Senate Select Committee on Intelligence, said he is concerned that China has developed an all-of-society, not just all-of-government, approach to gain access to sensitive technologies and intellectual property. "I'm paying a great deal of attention to the rise of China's technology sector. In particular, I'm worried about the close relationship between the Chinese government and Chinese technology firms, particularly in the area of commercialisation of our surveillance technology and efforts to shape telecommunication equipment markets," he said.
"I want to ensure that the IC is tracking the direction that China's tech giants are heading, and especially the extent to which they are beholden to the Chinese government. In recent years, we've seen major technologies firms whose rise is attributed in part to the illicit access of US technology and IP," Warner said.
"These companies now represent some of the leading market players globally. But as they enter Western economic markets, we want to ensure that they play by the rules. We need to make sure that this is not a new way for China to gain access to sensitive technology," he said.
World
The lockdown of Anyang followed the confirmation of two cases of omicron on Monday that are believed to be linked to two other cases found Saturday in the city of Tianjin.
World
The earthquake struck at 1:45 a.m. in a mountainous part of Qinghai province that is 3,659 meters above sea level. It was felt 140 kilometers southeast in Xining, the provincial capital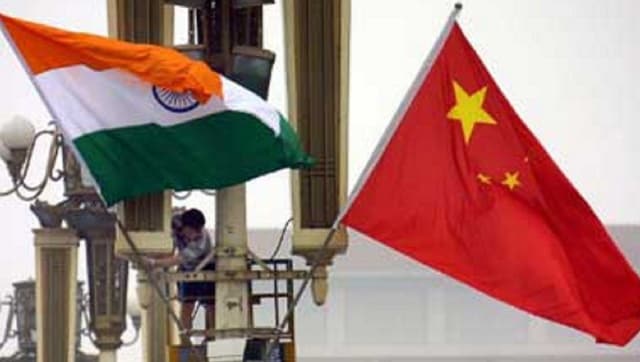 India
China's exports to India from January to December rose 46.2 percent to $97.52 billion, while India's exports to China grew by 34.2 percent to $28.14 billion