China asks India to be 'cautious' after Modi inaugurates Bhupen Hazarika Dhola-Sadiya bridge
China asked India to be 'cautious' and exercise 'restraint' over building in Arunachal Pradesh, after Narendra Modi launched the country's longest bridge
Beijing: China, on Monday, asked India to be 'cautious' and exercise 'restraint' over building infrastructure in Arunachal Pradesh, days after Prime Minister Narendra Modi launched the country's longest bridge linking Assam with the state claimed by Beijing.
"We hope India adopts a cautious and restrained attitude on the issue before the final settlement of the border issue with China to jointly control disputes, safeguard peace and tranquility in the border areas," the Chinese Foreign Ministry told IANS.
"China's position on the eastern section of the Sino-Indian border areas is consistent and clear," a statement in Chinese said.
Modi opened the country's longest bridge over Brahmaputra river that connects Assam's easternmost region with Arunachal Pradesh, claimed and dubbed by China as South Tibet.
"China and India should resolve territorial disputes through negotiations and consultations between the two countries," the foreign ministry said.
China and India have a longstanding border dispute.
The 9.2 km Bhupen Hazarika bridge will cut the distance and travel time between Assam and Arunachal Pradesh by 165 km and five hours.
Analysts say the bridge will ensure swift movement of Indian troops in Arunachal Pradesh, which, therefore, will bolster India's defence along the China border.
China and India fought a brief war in 1962 when the Chinese entered Arunachal Pradesh and unilaterally declared a ceasefire after withdrawing to the McMahon Line.
Since then Indian and Chinese troops have had several skirmishes.
China has long been building infrastructure along the border unlike India, which, experts say, avoided building roads in the region, fearing a repeat of the 1962 war when the People's Liberation Army sent troops to Assam.
Find latest and upcoming tech gadgets online on Tech2 Gadgets. Get technology news, gadgets reviews & ratings. Popular gadgets including laptop, tablet and mobile specifications, features, prices, comparison.
India
In a clear swipe at China, Modi said without naming the country that entire world feels troubled by 'expansionist' forces
India
Modi took a swipe at China without naming it, saying the world is troubled by "expansionist forces" and expansionism shows a "distorted mindset" that belongs to the 18th century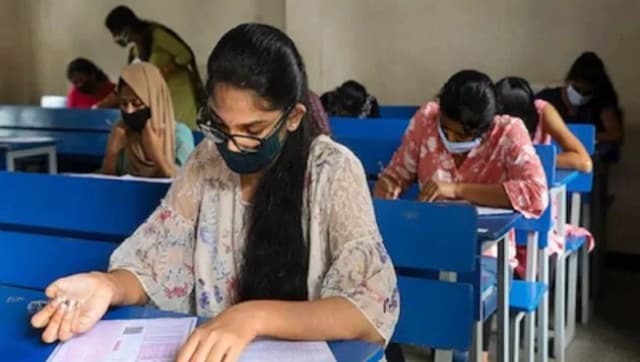 India
The Assam TET 2020 will be of 200 marks and will comprise of two papers of 100 marks each.