Chilcot report: Tony Blair expected to face severe criticism
The much-delayed official inquiry into Britain's role in the Iraq war finally issues its findings on Wednesday, with former prime minister Tony Blair expected to face severe criticism.
The much-delayed official inquiry into Britain's role in the Iraq war finally issues its findings on Wednesday, with former prime minister Tony Blair expected to face severe criticism.
Relatives of some of the 179 British troops who died were gathering in London for the publication of the Chilcot report, which runs to 2.6 million words -- more than four times the length of "War and Peace".
The inquiry, launched in 2009 as the bulk of British troops withdrew from Iraq, was tasked with investigating the run-up to the 2003 US-led invasion which toppled dictator Saddam Hussein and the subsequent occupation.
Anti-war protesters demanding Blair be prosecuted for war crimes are converging on the conference centre near the Houses of Parliament where retired civil servant John Chilcot will present his report.
Tens of thousands of Iraqis died during the conflict and violence in the country has spiralled since.
More than 200 people were killed in a car bombing in Baghdad on Sunday - one of the country's deadliest attacks ever which was claimed by Islamic State jihadists.
Britain's scarring experience in Iraq has made it deeply wary of committing ground troops to international military interventions in countries like Syria and Libya.
The US-led invasion was deeply controversial at the time as it did not have explicit approval from the UN Security Council, while claims that Saddam had weapons of mass destruction proved unfounded.
 'Won't shy from criticism'
Chilcot was not asked to rule on the legality of the invasion, but leaks suggest Blair -- pictured leaving his London home looking grim-faced early Wednesday -- will be heavily criticised over the decision-making process.
Blair apologised last year for the fact the intelligence was wrong, and for mistakes in the planning, but said he did not regret removing Saddam.
"We haven't set out to criticise individuals or institutions," Chilcot said ahead of the report launch at 1000 GMT.
"However, I made very clear right at the start of the inquiry that if we came across decisions or behaviour which deserved criticism then we wouldn't shy away from making it."
More than 120 witnesses gave evidence during months of public hearings, including Blair, his successor Gordon Brown, spy and military chiefs and ministers.
Chilcot's report was repeatedly delayed by wrangling over what could be published, from diplomatic notes to records of cabinet meetings, as well as the need to give key figures prior warning of its contents.
Among the documents expected to be published are 29 letters sent by Blair to US president George W. Bush, and some records of conversations between the pair.
Blair has denied evidence submitted to the inquiry by Christopher Meyer, Britain's former ambassador to Washington, that he and Bush may have had an agreement "signed in blood" to topple Saddam a year before the invasion.
The International Criminal Court, which was petitioned to examine possible evidence of war crimes, has said it will consider the report but has no investigation open. The legality of the war is outside its jurisdiction.
 'Blood on his hands'
Many families of soldiers killed in the conflict say they are sceptical about what the report will uncover.
Gary Nicholson, 42, was one of 10 British troops who died when their military transporter plane was shot down in 2005. His mother Julia said she feared a "whitewash".
"I'm absolutely disgusted," she said. "Tony Blair has got blood on his hands. He will have covered his back and Bush's back."
Admiral Alan West, the head of the Royal Navy when the war began, told The House magazine that he hoped the report would not spark a witch hunt.
"What one really wants out of it is lessons so that we don't make the mistakes again. I have a horrible feeling what other people want is to be able to get at people," he said.
The war, which at one point saw 46,000 British troops deployed, mostly in southern Iraq around the strategic oil hub of Basra, still looms large over British politics.
Labour leader Jeremy Corbyn is currently facing a rebellion by his own MPs, but is expected to use the report to try and bolster his position.
The veteran socialist, who was only picked as leader last year, strongly opposed the war in Iraq, while many of his critics had supported it.
Find latest and upcoming tech gadgets online on Tech2 Gadgets. Get technology news, gadgets reviews & ratings. Popular gadgets including laptop, tablet and mobile specifications, features, prices, comparison.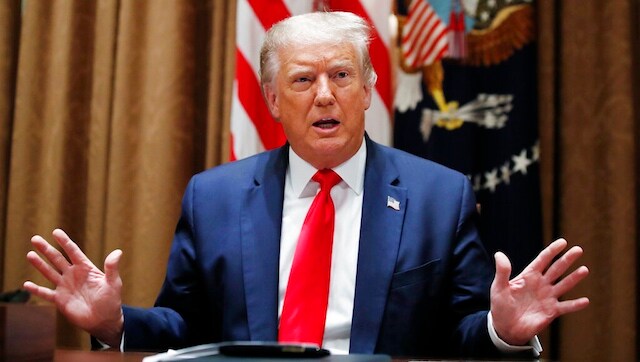 World
Marine General Frank McKenzie said the decision to reduce American troops reflects the Trump administration's confidence in the ability of Iraqi security forces to handle the militant threat in the country
World
The key points are European boats' access to UK fishing waters and a level playing field for competition so British firms can't undercut the bloc's environmental or workplace standards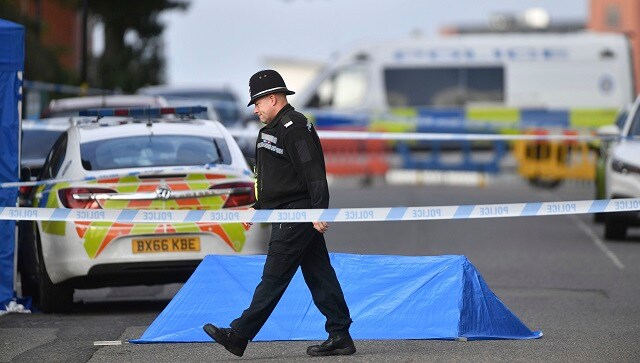 World
The man was arrested following a large-scale police manhunt. He has been held on the suspicion of murder and seven counts of attempted murder