Charleston 'on eggshells' on eve of two racially charged trials | Reuters
By Harriet McLeod | CHARLESTON, S.C.
By Harriet McLeod
| CHARLESTON, S.C.
CHARLESTON, S.C. Two South Carolina shootings that rocked the country last year and raised questions about race in America are now headed for trial, putting the historic city of Charleston on edge as the community awaits the testimony and juries' decisions.Jury selection begins on Monday in the case of Michael Slager, a white former policeman in North Charleston charged with murder in state court after he fatally shot unarmed black motorist Walter Scott in April 2015.One week later on Nov. 7, a federal death penalty trial is slated to start for avowed white supremacist Dylann Roof, who is accused of killing nine black parishioners during Bible study at Charleston's Emanuel African Methodist Episcopal Church in June 2015.The nearly simultaneous proceedings will take place at courthouses across the street from each other in the heart of Charleston's downtown district. Black community activists said the outcomes will test the calm that prevailed after the shootings and could trigger unrest if those angry about the killings feel justice is not served."The community is, for lack of better words, on eggshells," said Justin Bamberg, a state legislator and lawyer who represents Scott's family. Both trials are expected to last several weeks and draw national attention to the port city of about 133,000 people that is known for its cuisine and well-preserved 18th and 19th century architecture. But Bamberg said the cases have important distinctions.Roof's trial is less about his guilt or innocence than whether he will be sentenced to life in prison or death, Bamberg said. Roof's lawyers have said he would plead guilty to 33 counts of hate crimes, obstruction of religion and firearms charges if prosecutors agreed not to seek the death penalty.Slager's case, on the other hand, could produce a rare result: a guilty verdict against a U.S. police officer charged with murder or manslaughter.
'SITTING ON PINS AND NEEDLES'
Since 2005, 27 of the 77 officers charged across the country with murder or manslaughter after an on-duty fatal shooting were convicted, according to Philip Stinson, a Bowling Green State University associate professor who tracks such cases.Twenty-nine of those criminal cases ended with no conviction, while cases for 21 of those officers, including Slager, are pending.
"Our confidence level in the justice process working is like sitting on pins and needles," said Edward Bryant III, president of the National Association for the Advancement of Colored People (NAACP) branch in North Charleston, where black residents have long complained of racial profiling by the largely white police force.Slager was arrested and charged with murder after investigators watched a bystander's cell phone video that showed him firing eight times at 50-year-old Scott's back as he fled from the officer. Defense lawyers say the video does not show the whole story of what happened after Scott was pulled over for a broken brake light. They will argue that Slager, who has pleaded not guilty, felt threatened by Scott as the men struggled over the officer's stun gun.The defense has asked for Slager's trial to be moved to a different venue, saying the security measures needed to preserve order amid the two high-profile proceedings will make the area around the courthouses look "more like an armed camp than the Holy City."
QUIET RUMBLING
"The juxtaposition, both temporally and territorially, of the United States v. Dylann Roof trial taking place literally across the street simultaneously with Slager's trial will no doubt bring a media spectacle to rival any ever seen in this or any town, in addition to hordes of supporters, detractors and community activists from every philosophical bent," Slager lawyer Andy Savage wrote in a motion that has not yet been taken up.Law enforcement officials have asked the community to help keep things under control during what Charleston Police Chief Gregory Mullen said would be "a very delicate and important time for the city."Local civil rights leaders and lawmakers said they feared what might happen as the trials conclude, particularly if jurors find Slager not guilty."We will let justice work, but if people perceive that justice doesn't work, you're not sure where this is going," said Dot Scott, president of Charleston's NAACP chapter. "There's quiet rumbling right now." (Additional reporting and writing by Colleen Jenkins; Editing by Bill Rigby)
This story has not been edited by Firstpost staff and is generated by auto-feed.
India
Child marriage has increased 50 percent and online abuse has increased 400 percent in one year, CRY said. Further analysis suggests that crimes against children in India has increased steeply by 381 percent in the last decade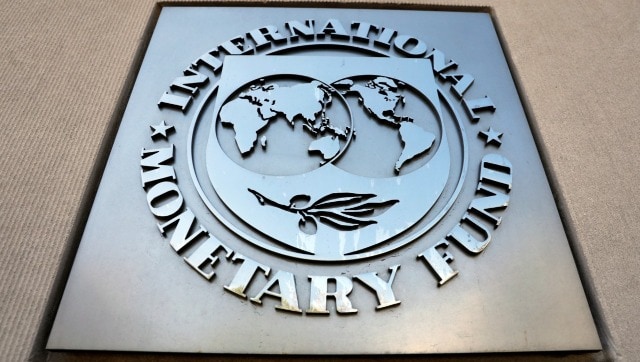 World
The IMF said the emergence of new COVID-19 variants has increased uncertainty, posing downside risks to the green shoots of the global economy which require urgent attention
Sports
The first complete edition of the women's version of cycling's iconic race starts on the day the 109th edition of the men's Tour ends.