Chalo Ireland: Will Ek Tha Tiger be Dublin's lucky charm?
Dublin's historic Trinity college hadn't allowed a film crew in for 20 years until Ek Tha Tiger. Ireland rolled out the red carpet for Bollywood. Now it is hoping Salman Khan will help the Celtic tiger roar.
When Ek Tha Tiger stormed into theatres, Kabir Khan, Salman Khan and the folks at Yash Raj Films were not the only ones holding their breaths. Some 7,600 kilometers north-west, a lot of people in Ireland  were also praying for its success. Part of the film is set in the Irish capital, Dublin. And a trio of organizations - Tourism Ireland, the Irish Film Board and Trinity College – are hoping that the film's success at the box office will open the famously verdant island to Indian filmmakers, tourists and students for years to come.
Ek Tha Tiger's Irish connection didn't just happen. No Hindi film has ever been to Ireland though plenty have gone to neighbouring England and Scotland. Thanks to his work filming with journalist Saeed Naqvi in 1995, Kabir Khan had spent a day in Dublin to interview then President Mary Robinson.  Afterward, they toured historic Trinity College in the city center.  "It stuck in my mind," Khan says.  "When I was writing the script of Ek Tha Tiger and I needed some university of repute to set a character in, that's how Trinity College came about."
The man who opened Trinity to Bollywood
When Naoise Barry, Commissioner of the Irish Film Board, learned of Khan's choice, he was worried.  Barry and the Board had been actively pursuing Mumbai film studios and directors for a decade, and he was thrilled at the prospect of a Yash Raj production coming to Ireland, but Trinity was a concern.  The nation's oldest university - home to the famous illuminated manuscript, the Book of Kells, and once also to Dracula author, Bram Stoker – had been closed to film crews for almost 20 years.  "Without Trinity, there's no Dublin for us," Khan told him.
To everyone's relief, Khan recalls the then Vice-Provost, Michael Marsh, saying "I don't mind going down in history as the man who opened up Trinity to Bollywood" and the school even waived any location fees.  Dublin was on.  Says Barry: "We went to extraordinary lengths to ensure that Yash Raj Films had all the support they needed here, from the film locations they were interested in using, and we ensured they were able to close city streets to achieve the very ambitious chase and stunt sequences."  In fact, according to Dr. Leo Varadkar, Ireland's Minister for Transport, Tourism and Sports:  "The Irish Government worked hard to secure the shooting of Ek Tha Tiger in Ireland. The whole process involved five Government Departments, including my own."
When Kabir Khan spotted the gleaming LUAS tram gliding down Dublin streets and formed an idea to use it in a prolonged chase sequence, Commissioner Barry approached Veolia, the company managing the LUAS tram system:  "Not surprisingly, they were shocked when we asked them to help in achieving these stunt sequences with Salman Khan running down the roof of a moving LUAS and crashing a LUAS, but they were very open-minded when we explained to them this would be good for Ireland, and good for Dublin and good for our tourism sector.  They also waived all their fees and cooperated with the production."
As it turns out, that chase scene has made history as the largest and most ambitious stunt sequence ever filmed in Ireland, a country that had already hosted Hollywood blockbusters like Braveheart and Saving Private Ryan.
Show me the money
But it's not just the picturesque Dublin streets that attracted Yash Raj Films.  Ireland was one of the first countries to offer tax incentives for foreign productions, called Section 481 and worth 28%.  To interest Yash Raj films, Naoise Barry says "We offered a package of financial incentives.  Ek Tha Tiger spent 2.2 million Euro in Ireland and they received 900,000 Euro in cash benefit through the tax incentive and benefit in kind, equivalent to 40% of their budget.  Yash Chopra confirmed to me it's the most competitive offering in any international territory for a Bollywood production."  Says Barry "Before Ek Tha Tiger was we had no big case study.  Now all the other studios understand our incentives package."
Before Tourism Ireland ever started running TV ads in India to coincide with Ek Tha Tiger's release, the film already caused an uptick in visitors.  Kabir Khan observed: "We used to get a lot Indians flying from London to see the shooting.  On Saturdays and Sundays we'd have a huge amount of people!"  This phenomenon was quite a revelation to Brendan McCarthy, senior partner in the Dublin production team: "You could have quite big American stars and honestly, they wouldn't draw the same kind of crowds, and adoration and committed fans.  It was very clear to us this was going to be a successful film, because we thought 'If this is the kind of reaction here, what will it be in India!'  It was a great education, being confronted by the high end of Bollywood."
Production designer John Hand had this to say about working with his Indian counterparts: "They just seemed to know exactly what they were doing and there was never a fuss or drama.  These guys had full backing from the studio obviously.  It felt very much like, we need X number of extras, find the right people, whatever it takes, it will be provided.  It was interesting to have that kind of clout.  We'd close down parts of Dublin city center on weekends, which was unprecedented.  In 15 years, I've never seen anything have such an impact on the city."  Hand adds, sounding almost crestfallen "It was an extraordinary experience, and then we go back to ordinary films."
Chalo Ireland - the Ek Tha Tiger trail
Tourism Ireland has now set up a website especially for Indian visitors, promoting Ek Tha Tiger locations and including a massive, 172-page Chalo Ireland travel guide drawing on similarities between Indian and Irish cultures (hospitality for guests, fondness for children). Minister Varadkar whose first overseas visit for St. Patrick's Day was to India is trying to making it easier for Indians to come to Ireland. There's a visa waiver scheme that lets you piggyback on your U.K. visa.
Ireland is hoping where Ek Tha Tiger went, the rest of Bollywood will follow. According to Kabir Khan: "Dabangg 2 needed a location for a song, a beautiful landscape and cliffs, so I think they're planning to shoot on the west coast.  And a lot of other directors asked me what it's like to shoot in Dublin.  I'm sure there's going to be many more inquiries."  Naoise Barry confirms "We're also talking to Vinod Chopra about hosting a major movie of theirs later this year, and there are other projects in the pipeline."
Commissioner Barry is planning to go back to India for FICCI Frames 2013 and try and attract filmmakers from the south to Ireland as well. Ultimately he hopes it will lead to a dream project – "a real Irish-India crossover story."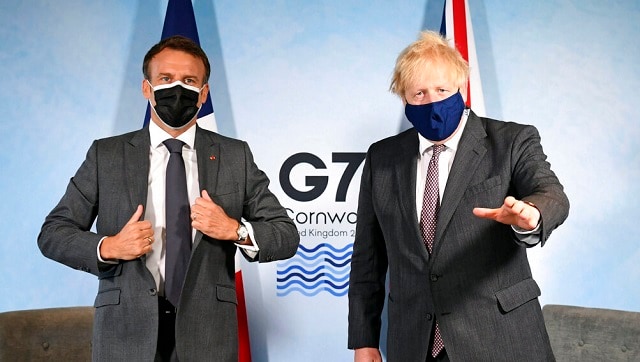 World
Britain and the EU are in a spat over post-Brexit trade arrangements that could see British sausages banned from entering Northern Ireland, the only part of the UK that borders the 27-nation bloc
Entertainment
The book, which HarperVia is releasing in the United States on Tuesday, is about how the tendrils of pain from a single incident can extend far into the future, but it's also about fleeing your home because you don't feel you belong there, as Norton did when he left Ireland in the early 1980s.
First Cricket News
The 37-year-old Dubliner, who remains available for Test and T20 cricket, won 153 caps in the 50-over format, scoring over 3,000 runs and taking a national record 114 wickets in the format with his lively medium pace.