Cat and mouse game goes on: Islamic State chief Abu Bakr al-Baghdadi may still be alive
On Monday, reports emerged that Abu Bakr al-Baghdadi has allegedly been killed in an air raid in Syria by the US-led coalition.
Abu Bakr al-Baghdadi, the world's most wanted man, has been hoodwinking the US ever since he proclaimed himself as the Caliph of the Islamic State. On Monday, reports emerged that Baghdadi has allegedly been killed in an air raid in Syria by the US-led coalition.
Iranian state media and pro-government Turkish daily Yenis Safak cited Islamic State-affiliated Arabic news agency al-Amaq and reported that Baghdadi died in an air strike in Raqqa. Earlier, the CNN had reported that the Islamic State chief, who has a $25 million bounty on his head, has been moving around and has travelled to Mosul at least twice in the last six months. In a cryptic manner, US Special Envoy Brett McGurk told the CNN on 10 June, "We have no reason to believe that Baghdadi's not still alive, but we have not heard from him since the end of last year." The report added that the Islamic State chief has been running an "extraordinary operational security" and if there was a lead on his location, the US officials in all likelihood will not share the details with the media.
Despite reports of Baghdadi's death, there has been no official confirmation from the US. A spokesperson from Pentagon spokesman told Daily Mail UK that the US was not aware of any "high value targets having been killed." According to the International Business Times, President Barack Obama, during a press conference said that the US has made successful progress in their fight against the Islamic State, but there was no announcement of Baghdadi's death.
The Independent reported that news of Baghdadi's death are possibly fake, as media outlets in Iran and Turkey, from where the reports had initially emerged, had fallen for a digitally altered image claiming to be a statement from the Islamic State. The report added that though reports of Baghdadi getting injured last week are circulating, there was no statement from Amaq regarding his death.
Several experts on the Middle East too dismissed reports of Baghdadi's death.
The front page of @reddit currently features a fake, unsubstantiated story about Baghdadi being killed. Good job, guys.

— (((Jett Goldsmith))) (@JettGoldsmith) June 14, 2016
This "#IS statement" on Abu Bakr al-Baghdadi's death is one of the shoddiest fakes I've ever seen. pic.twitter.com/wx9wJxeW2L

— Charlie Winter (@charliewinter) June 14, 2016
Since I've been asked: sorry folks, but this purported IS claim of Abu Bakr al-Baghdadi's death is fake: pic.twitter.com/9pEGUpOG5C

— Aymenn J Al-Tamimi (@ajaltamimi) June 12, 2016
This is not the first time that Baghdadi, who has been given the moniker of the "the invisible sheikh", has been reported to have died in a coalition strike. Such reports have emerged earlier as well. In October 2015, reports suggested that Baghdadi was believed to have been killed in an air strike, however, local sources and residents of Karabla later dismissed the reports and said  that eight senior figures from Islamic State were killed, but Baghdadi was not among them.
Supporters of the Islamic State had then tweeted that if the group's leader, Abu Bakr al-Baghdadi, has been killed, his self-proclaimed caliphate will survive.
Intelligence officials have tracked down Baghdadi's movements to north-western Iraq and north-eastern Syria, according to a Guardian report in May this year. It added that Baghdadi's former deputies Abu Muslim al-Turkmani and Abu Ali al-Anbari, Omar al-Shishani, the head of the group's chemical weapons programme in Iraq, Abu Malik and numerous regional leaders in Anbar and Nineveh province have been killed in air strikes and Baghdadi had almost joined the club last year.
The Guardian reported that Baghdadi was injured near the Iraqi town of Shurgat and his serious spinal injury and slow recuperation was kept under wraps by the organisation.
Baghdadi has not released any audio or video statement in the last six months. An audio message was released in December 2015 from the dreaded terrorist leader who has orchestrated major attacks in Europe and massacres in the territory he governs. Since then he has maintained a silence with some reports saying he may have been dead since long.
Very little is known about the earlier life of Baghdadi and when he began his terrorist activities. He is said to have been arrested from Baghdad in 2004 as a "civilian internee" with terrorists in Iraq. He was released later as a "low-level prisoner".
He joined the Mujahideen Shura Council, serving on its "sharia committee" in 2006. That is when the group was renamed the Islamic State of Iraq, with Baghdadi promoted as a general. He was named the head of the Islamic State of Iraq in 2010.
Baghdadi oversaw the expansion of the Islamic State into Syria, naming the group the Islamic State of Iraq and the Levant (ISIL). He was also shortlisted as one of the TIME's person of the year. Massimo Calabresi wrote in the TIME magazine, "al-Baghdadi turned an early affinity for Quranic recitation into a grandiose claim to be the caliph, or theocratic leader fit to rule an Islamic empire." The magazine reported that each month 50 to 60 suicide bombers are used for basic combat maneuvers, of which mostly are foreign recruits.
FBI chief James Comey recently said that Omar Mateen, the Orlando shooter, had claimed allegiance to Islamic State leader Abu Bakr al-Baghdadi in a series of calls during the attack.
With inputs from agencies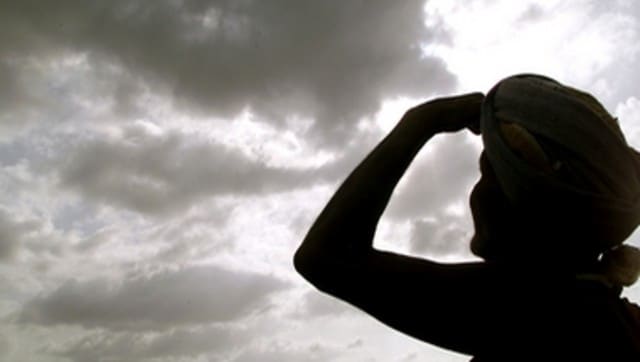 India
Here's what you need to know about what arguably remains the most important season for India
India
Residents of Ghoramara and Mousuni are being being moved to safety by the West Bengal government as tidal waters and rainfall pose grave risk to their lives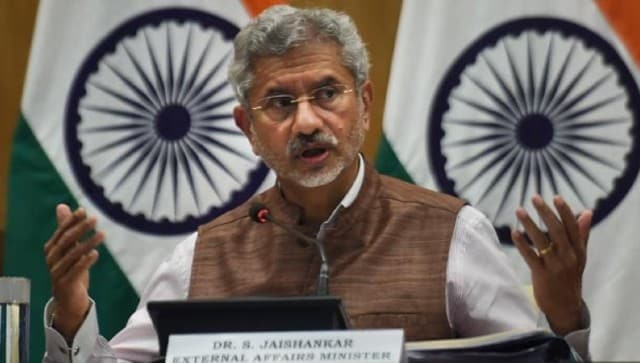 World
But through the bonhomie, India would do well to keep one eye firmly on another partner in West Asia with whom it has enjoyed cordial ties largely based on its energy requirements: Saudi Arabia