Carter's visit has a Chinese angle and India should keep its eyes open
US Defence Secretary Ashton Carter is in India to persuade India to align the government's "Look Asia" policy to US's Asia pivot.
India must resist the pressure to be a part of US's China containment policy in any direct manner and Defence Minister Manohar Parrikar must tell this to US Defence Secretary Ashton Carter in unequivocal terms.
However, India also can't afford to overlook the deteriorating security scenario in its neighbourhood. If that calls for enhancing defence and security ties with the US, India mustn't shy away. India needs to have a policy to deter the China-Pakistan axis that hurts its interests.
Against this background, Carter's three-day visit to India—today is the second day—is important. The Pentagon chief is in India with a central agenda. That is to persuade India to align the government's "Look Asia" policy to US's Asia pivot.
In simple terms it means asking India to join US in competing with and containing China in Asia Pacific. It's a pressure on India to partner US against China in the contentious South China Sea, which now China claims as its own entirely. The challenge before India is how to make US alive to India's interests in the Indian Ocean while looking to partner US outside its immediate area of interests.
It's a tough balancing act that India needs to perform while working closely with the US and enhancing defence and security ties with it to safeguard its core interests.
In the balancing act, India has done well to reject US's proposal to jointly patrol the South China Sea for now. But the proposal is still on the table. India too has its interest in ensuring freedom of navigation in international waterways including in South China Sea because of its close collaboration, for instance, with Vietnam in oil exploration.
India can take heart that the US now openly talks about having de-hyphenated India and Pakistan in its South Asia policy approach. That's what India has been pressing for long.
But saying that Pakistan is a minor distraction in US-India entente is closing eyes for hard realities India is faced with on its western border. Before his departure for India, Carter spelt out his agenda saying that the US was looking for collaborating with India at a much larger geostrategic level than South Asia.
India doesn't like de-hyphenation with Pakistan but it's neither in a position to play ball in South China Sea nor has any deep strategic interests to be a player in Asia Pacific. India's strategic interests lie in working closely with the US to deter China-Pakistan from any adventurous act.
Modi's Pakistan outreach hasn't paid dividends; the China's handshake has turned out to be cold and frosty.
Nobody believes Pakistan is going to give up playing the terror card as an instrument of its India policy. China is increasingly seen putting its weight behind Pakistan to stifle India's geopolitical ambition and interests. Pakistan-China axis against India's security interests has become more manifest and brazen than ever in recent past.
It's in the context of India being boxed in from two sides that the narrative of India's need to look to US has acquired urgency. Added to that is Prime Minister Narendra Modi's ambition to accord India its rightful place in Asia and the region. Developing close partnership with the US is seen as a necessary condition for India's rise.
However, India must not lose sight of considerable risk that goes with India jumping on US bandwagon to realise its strategic ambition. India also must take into account the ground realities India is faced with in its neighbourhood.
The ground reality is that China has emerged as a world economic and military power. That China sets aside all international norms and protocols, including nuclear, to help Pakistan against core interests of India. Despite all its efforts India has failed to persuade US to look at the danger the China-Pakistan axis poses for India. The reason is US has its own interests in not only putting up but encouraging China-Pakistan cooperation in sorting out the regional issues such as Afghanistan.
While ignoring India's interests in its own neighbourhood, the US has been working on engaging India into larger geopolitical area in Asia Pacific region, where US has its core interests to protect while India has few.
If India gets involved in US-China rivalries in Asia Pacific, it will have to be prepared to face joint patrol of Pakistan-China navies in its backyard in the Indian Ocean. But the fact is that even if India plays coy and refrains from collaborating with US's China containment policy, China will not stop propping up Pakistan against India.
Is India prepared to pursue a tit-for-tat policy against China? Does India have the economic and military muscle? Modi must take into account all these factors before signing any agreement with the US that will alter India's ability to engage with China on its own merit, that will push India in a confrontational situation against China and that will hurt its geopolitical interests.
China is a like a proverbial elephant in the room India can't ignore. It has to face up to it. And that calls for close collaboration with US in defence and security matters while not being seen as a pawn on US-China chessboard.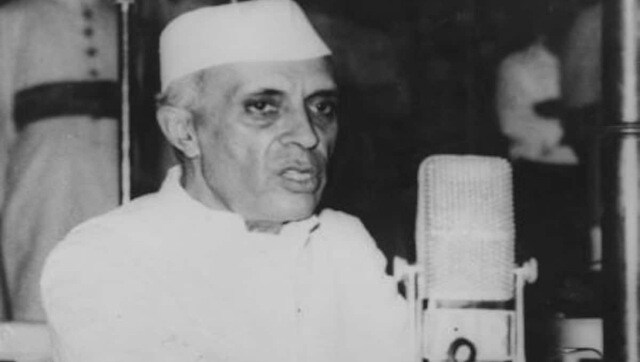 India
India's first prime minister advocated knocking down and building anew, and certainly didn't have time for 'stakeholder' opinion and angst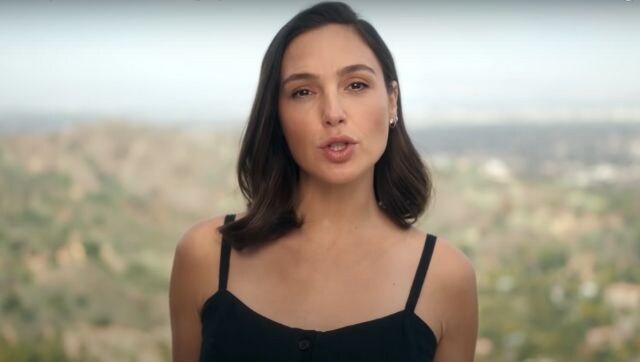 Entertainment
Even as the reality is hard to cope with, it brings back that one commodity that seems to be rapidly depleting from our lives – hope. And for that alone, may there be an encore.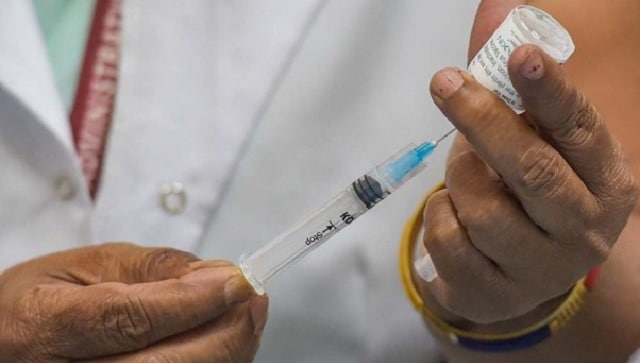 Blogs
While the original plan of 30 crore fully vaccinated individuals by July may extend by a few weeks, the year-end target can be more ambitious