Carson talks with Trump team, says he can make inner cities great | Reuters
WASHINGTON Former Republican rival-turned-supporter Ben Carson on Wednesday said he could serve a role under Donald Trump after talks with the president-elect's team.Carson had been offered the job leading the U.S. Department of Housing and Urban Development, a Carson spokesman said on Tuesday.'After serious discussions with the Trump transition team, I feel that I can make a significant contribution particularly to making our inner cities great for everyone,' Carson, a former presidential candidate, wrote on Facebook
WASHINGTON Former Republican rival-turned-supporter Ben Carson on Wednesday said he could serve a role under Donald Trump after talks with the president-elect's team.Carson had been offered the job leading the U.S. Department of Housing and Urban Development, a Carson spokesman said on Tuesday."After serious discussions with the Trump transition team, I feel that I can make a significant contribution particularly to making our inner cities great for everyone," Carson, a former presidential candidate, wrote on Facebook.
"An announcement is forthcoming about my role in helping to make America great again," he added.
(Reporting by Susan Heavey Editing by W Simon)
This story has not been edited by Firstpost staff and is generated by auto-feed.
India
The buildings will provide modern, secure and functional working spaces, the Prime Minister's Office said
India
Devika Narain, the go-to planner for 'green', artisan-sourced weddings, on what really matters when people marry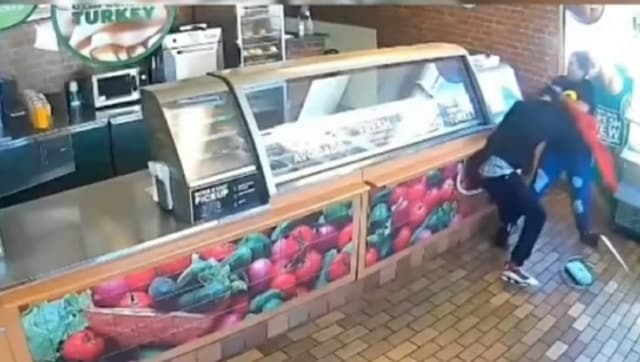 World
The video, captured on 5 September, shows Sotelo fighting off an armed robber, hitting him repeatedly with his own gun.