Car explosion kills 50 Al-Qaida-linked Nusra Front militants in Syrian city of Idlib
Some 50 militants with the al-Qaida-linked Nusra Front were killed in an explosion in Syrian city of Idlib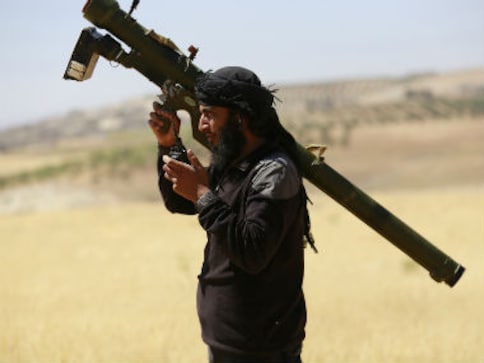 Damascus: Some 50 militants with the al-Qaida-linked Nusra Front were killed in an explosion in Syrian city of Idlib, media reports said.
On Sunday, the cars, loaded with ammunition, went off near a gathering of Nusra militants, with no further information indicating whether the bombings were planned or accidental, Xinhua news agency reported.
The cars belong to the rival Ahrar al-Sham movement, which lost dominance of Idlib earlier in the day to the Nusra Front, or the Front for Liberating the Levant, following infighting between both groups.
Their infighting has recently flared in Idlib, which is largely under the Nusra's control, with Ahrar al-Sham's reported withdrawal from the city, pan-Arab Mayadeen TV reported.
The Nusra Front is designated as a terror group by the international community and the United Nations, and was excluded from any deal along with the Islamic State group.
The battles against Nusra have pushed several rebel groups previously allied with it to withdraw amid reports that Ahrar al-Sham has joined the alliance with the Turkey-backed Free Syrian Army.
World
The exodus of Rohingya was sparked by a 2017 Myanmar army offensive against the mostly Muslim minority, with the UN's highest court last month giving the green light to a landmark case accusing the Buddhist-majority country of genocide
Explainers
To understand leaders' motives – and therefore effectively negotiate the elimination of nuclear weapons – we must acknowledge that policymakers express underlying moral concerns as strategic concerns
World
In response, Palestinian militants also launched a barrage of rockets as air-raid sirens wailed in Israel and the two sides drew closer to another all-out war