Candidates swarm Iowa, first big test in US election marathon
After months of a tumultuous campaign featuring outsiders who have upended the US political system, voters will finally have their say in Iowa -- the first test of the 2016 presidential race.
Washington: After months of a tumultuous campaign featuring outsiders who have upended the US political system, voters will finally have their say in Iowa -- the first test of the 2016 presidential race.
Outspoken billionaire real estate tycoon Donald Trump. Democratic socialist Bernie Sanders. Anti-Washington firebrand Ted Cruz. Their extraordinary performance in the polls and on the campaign trail has stunned the chattering class and energized voters infuriated by business as usual in the US capital.
The result from the Iowa caucus on February 1 may well certify what many Americans have known for months: political outsiders have landed like an earthquake.
They have disrupted the traditional paths to power and heaped tremendous pressure on establishment candidates like Democratic frontrunner Hillary Clinton and Republican hopeful Jeb Bush.
Populist Trump and ultra-conservative Cruz are topping the broad Republican field, taking their battle down to the wire in Iowa, where a victory would provide a massive psychological boost heading into the next votes, in New Hampshire on February 9 and then in South Carolina on February 20.
At least so far, they are leaving traditional party candidates like Bush, New Jersey Governor Chris Christie and Ohio Governor John Kasich -- all of whom tout their substantial experience -- floundering in their wake.
If anger is the dominant theme of 2016, no one has tapped into it better than Trump.
His attacks on President Barack Obama's foreign policy, opposition to immigration and savage take-downs of his Republican rivals -- he called Bush, the son and brother of two presidents, a "sad sack" on Thursday -- have riled up supporters.
While his call for a ban on Muslims entering the United States caused a global firestorm, it did not dent his standing atop the polls.
Whether Trump can convert voter frustration into success in Iowa, where voters must brave winter weather and participate in a cumbersome voting process, is his real test.
"It's easy for somebody to say, 'I'm really angry and I like Trump because he speaks for me,' and it's another thing to actually go out Monday night and spend two hours to express that support," University of Iowa political science professor Cary Covington told AFP.
- Pragmatism or aspiration? -
In the latest bit of campaign trail disruption, conservative icon and 2008 vice presidential pick Sarah Palin injected herself once again into the political realm.
She endorsed Trump on Tuesday, declaring in a rambling speech that if he were elected president, there would be "no more pussyfooting around!"
On the Democratic side, frontrunner Clinton must be eyeing the Sanders challenge and wondering if she is facing a repeat of 2008, when she was upended in Iowa by a little-known Obama, who went on to win the nomination and the presidency.
While Clinton is "pragmatic," giving off the air of a candidate seeking a third Obama term, Sanders is aspirational, one who "talks more in revolutionary absolutes," Covington said.
That could play well in Iowa, where caucus-goers on both sides of the political spectrum tend to be more ideological or hold more extreme views.
Clinton said she has worked hard to draw contrasts with the more grass-roots Sanders, who is calling for nothing less than a "political revolution" in America.
The pair have disagreements on guns, taxes and health care. Former secretary of state Clinton has sharpened her attacks on her main rival, insisting she has the stronger experience and judgment to be commander-in-chief.
"Senator Sanders doesn't talk very much about foreign policy, but when he does, it raises concerns because sometimes it can sound like he hasn't really thought it through," she told a rally Thursday in Iowa, criticizing how Sanders has suggested inviting Iranian troops into Syria to help fight Islamic State extremists.
And while Clinton supporters may have expected their candidate to waltz to the nomination in her bid to become the nation's first female president, Sanders is gearing up for a protracted battle.
Sanders has surpassed expectations from Day 1. He is nipping at Clinton's heels in Iowa but trouncing her in the polls in New Hampshire.
In Iowa, for candidates in both parties, it may come down to who has the best ground operation and is best able to get supporters out of the house and into the caucuses.
AFP
Find latest and upcoming tech gadgets online on Tech2 Gadgets. Get technology news, gadgets reviews & ratings. Popular gadgets including laptop, tablet and mobile specifications, features, prices, comparison.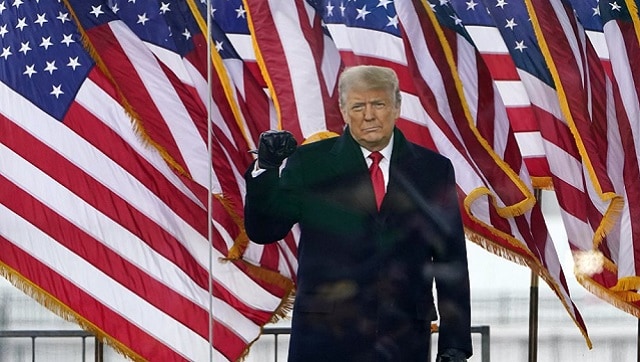 World
The suspension of Trump's account, however, does raise troubling questions about the thin line between curbing misinformation and hate speech on one hand, and suppressing free speech on the other hand
World
After the outgoing US president incited a mob that set off a deadly riot in Capitol on Wednesday, Facebook CEO Mark Zuckerberg said the risk of allowing Trump to use the platform is "too great"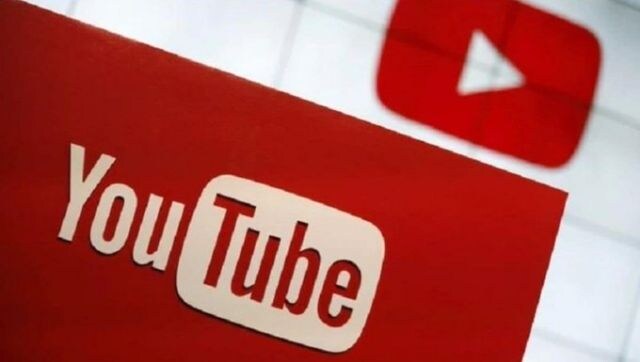 News & Analysis
The weeklong suspension of uploading or streaming live video to Trump's channel had been set to lift on the eve of President-elect Joe Biden taking the oath of office.