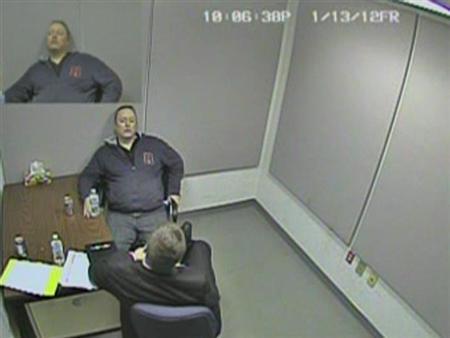 HALIFAX, Nova Scotia (Reuters) - A Canadian naval officer who handed over secrets to Russia for more than four years, damaging Canada's relations with the United States and other key allies, was jailed for 20 years on Friday.
Sub-Lt. Jeffrey Delisle had pleaded guilty to breach of trust and handing information to a foreign entity that could harm national interests. He was also fined $111,817, the sum he received from his Russian spymasters.
Delisle, 41, worked at a security unit in Halifax that tracked vessels entering and exiting Canadian waters.
Officials told a sentencing hearing last week that allies had threatened to withhold intelligence from Canada unless it tightened security procedures.
Canada shares sensitive information with the United States, Britain, New Zealand and Australia.
Delisle, unhappy after his marriage started to break up, walked into the Russian embassy in Ottawa in July 2007 and offered to sell secrets. He was arrested in January 2012.
He is the first person charged under a new secrecy law enacted after the September 11, 2001 attacks, which can carry a life sentence. Prosecutors had demanded a 20-year sentence while Delisle's lawyers argued a 10-year term would be appropriate.
Taking the time he served in pretrial custody into account, Delisle will spend 18 years and five months in jail.
($1=$1.00 Canadian)
(Reporting by Eric Martyn, writing by David Ljunggren; Editing by Janet Guttsman and Peter Galloway)
Updated Date: Feb 09, 2013 01:45 AM