Canada-Saudi Arabia row on human rights doesn't augur well for reforms started by Mohammad bin Salman
Two years ago, Saudi Arabia's Crown Prince Mohammad bin Salman impressed the world when he spoke of a new Saudi Arabia.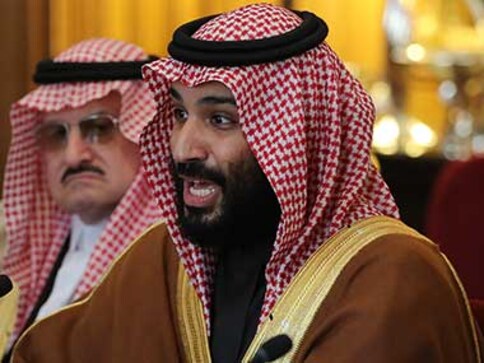 Two years ago, Saudi Arabia's Crown Prince Mohammad bin Salman impressed the world when he spoke of a new Saudi Arabia that he wished to put together for 2030, by when he expected that his country would have to get more realistic about an economy and a nation which could no longer run on only hydrocarbon energy resources.
A nation which had become used to being indulgent due to divine bounty had to get real. Nothing like an educated dynamic young man from the ruling disposition to get that reality in place. He vowed to roll back obscurantist Islamic practices and return the kingdom to a more tolerant and moderate form of Islam; a fairly courageous path to adopt in a country known to be the chief exponent of the radical belief – Wahabi Islam.
Mohammad bin Salman has allowed live concerts, while multiplexes are planned to be opened. Women can now attend soccer games, a major decision in gender handling in the conservative Islamic society. In June this year, his bold promise to overturn the country's ban on women driving finally came into effect, bringing much cheer to the fairer sex in the kingdom, especially to hundreds of expatriate women to whom the no-driving rule equally applied.
Yet, the public relations blitz surrounding the young crown prince and his supposed liberal ways has suddenly become unstuck with a strike from an unexpected direction – the virtual breaking of diplomatic relations between Saudi Arabia and Canada, on the basis of a tweet by the Canadian Foreign Ministry criticising the Saudi human rights record.
The Canadian Foreign Ministry under its handle @CanadaFP tweeted this – "Canada is gravely concerned about additional arrests of civil society and women's rights activists in #SaudiArabia, including Samar Badawi. We urge the Saudi authorities to immediately release them and all other peaceful #humanrights activists".
Canada is one country which does this quite often wherever it senses violation of rights. Many in India will be surprised to know that Indian Army officers, including retired ones, have problems getting a visa to visit Canada if they have served in any counter-insurgency zones in the country. No doubt Canada has always been high on the liberal ideology front and extremely active on observation of human rights the world over, but in a realist world, it can hardly sit on a high horse and moralise because independent nations do not like being sermonised to.
India's rather cool reception towards Canadian prime minister Justin Trudeau was based upon Canada's unreal perception of freedom and liberty which was permitting anti-Indian activity on its soil by protagonists of Sikh separatism who wish to create an independent state of Khalistan. Despite conclusive evidence on the bombing of the Air India aircraft Kanishka over the north Atlantic in 1985 by pro-Khalistan supporters in Canada, which led to 329 fatalities, Canada has never taken seriously India's many observations on the support that separatist elements receive on Canadian soil. No doubt there is internal Canadian politics involved in this with a large expatriate Sikh community in that country. Yet that stance on terror in another country does not sanctify Canada's actions and certainly do not qualify it to occupy a high ground on libertarian values that it professes.
Canada does not seem to learn from its experience. It is one thing for the national media, strategic think tanks and academia to comment on liberty and human rights issues around the world and quite another for an official foreign ministry Twitter handle to issue a near official condemnation of Saudi human rights record.
While the sentiment behind the tweet would be appreciated by all who profess the need for women's rights, many would not entirely agree that the Canadian stance is helpful towards those who wish to fight and resist the strict Saudi system of limiting the rights of its women. Brazenness about another country's record of human rights does not help dilute such controls. In fact, it may lead to the opposite and actually work against even those at the highest levels who aspire to bring change; in this case, bin Salman himself, although many may have begun to have doubts about the relative seriousness or degree of control he actually exercises.
Saudi Arabia took exception to the tweet, according it an out-of-proportion official interference in its internal affairs. Officially, it may have caused some consternation that ignoring such messaging from ever expanding social media platforms would open up a stream thus empowering rights groups around the world to put pressure on their national governments to adopt more such methods. New York Post wrote: "The kingdom called Canada's response an unacceptable affront and a direct violation of its sovereignty. That's a valid, diplomatic response. But every other measure is utterly disproportionate". The 'every other measure' included here refers to the spate of actions by Saudi Arabia such as suspending diplomatic ties, recalling its ambassador, asking the Canadian ambassador to leave Riyadh, freezing all new trade and investment activity and surprisingly, the ordering of its 16,000 students in Canadian universities to return.
There is no doubt that both nations have acted as per what they would perceive as their national interests but have not kept the context of the times in place while carrying out their actions. Canada should have better understood that bin Salman is attempting something extremely challenging and such official criticism would not be helpful towards the cause of his efforts. Saudi Arabia on its part has definitely moved beyond the strict codes for its population but it must also realistically assess its own comprehensive power.
The volume of trade with Canada is $3 billion in comparison to $674 billion that Canada trades with the US. The 10 percent of Canada's oil import needs that comes from Saudi Arabia will easily be made up from the US. The withdrawal of students may adversely impact Canada's education economy but with issues arising out of Indian and Chinese admissions in the US due to immigration-related problems, many of these vacancies could be filled after a short interval. On the other hand, it will equally impact the Saudi mission by depriving the kingdom of the talent and know-how that it needs to increase private-sector employment.
What Saudi Arabia under bin Salman's guidance will have to learn, and it will happen in transit of time, is that its society too is undergoing a change that cannot happen in a hurry. A more subtle, under radar and unofficial diplomacy with nations following liberal ideologies must be undertaken to sensitise them. In recent years, Saudi Arabia has had similar problems with Sweden and Germany, making this a trend which bin Salman and his supporters will need to seriously introspect upon.
India
According to WHO, this day is of major public health importance, because in 2016, it was predicted that more than 339 million people had asthma globally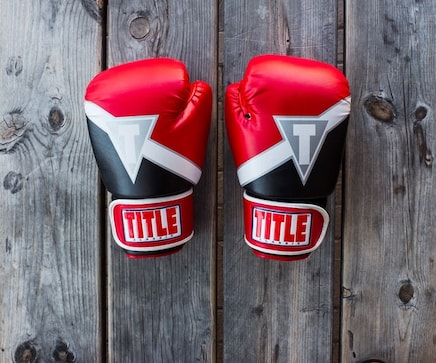 Sports
The event was to be held in India originally but the country lost the hosting rights after failing to pay the host fee last year. An irate AIBA then awarded the competition to Serbia.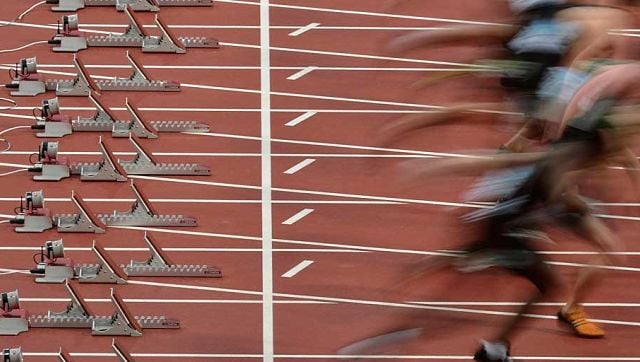 Sports
World Athletics Day was started with the aim of spreading awareness among youngsters about athletics.