Canada parliament passes motion to strip Aung San Suu Kyi of honorary citizenship over Rohingya crisis
The House of Commons last week unanimously voted to call the killings of Rohingya a genocide, a move that Canadian Foreign Minister Chrystia Freeland said at the time was significant.
Ottowa: Canadian legislators, in a symbolic move, on Thursday voted unanimously to strip Myanmar's civilian leader Aung San Suu Kyi of her honorary citizenship in response to crimes committed against the Rohingya minority.
The move by the House of Commons lower chamber has no immediate effect because honorary citizenship is conferred by a joint resolution of both the House and the upper Senate chamber and officials say it must be removed the same way. Suu Kyi received hers in 2007.
Prime Minister Justin Trudeau told reporters on Wednesday that he was open to looking at stripping Suu Kyi of the honour but said doing so would not end the crisis in Myanmar, where more than 700,000 Rohingya have fled a government crackdown.
The motion on removing the honorary citizenship was proposed by Gabriel Ste Marie, a member of the opposition Bloc Quebecois party, who told reporters after the vote that "I think it's a great symbol".
The House of Commons last week unanimously voted to call the killings of Rohingya a genocide, a move that Canadian Foreign Minister Chrystia Freeland said at the time was significant.
"Our government supported this motion in response to her (Suu Kyi's) continued failure to speak out against the genocide of the Rohingya, a crime being committed by the military with which she shares power," said Freeland spokesman Adam Austen.
Legislator Andrew Leslie, who serves as Freeland's parliamentary secretary, told reporters "that the machinery of government will chew over the details of what specifically is required to implement" the motion. The Myanmar government was not immediately available for comment.
Freeland is among many western politicians who condemned the decision by a Myanmar judge earlier this month to find two Reuters journalists guilty of breaching a law on state secrets.
Wa Lone and Kyaw Soe Oo, who had been probing the killing by the security forces of Rohingya villagers, were jailed for seven years. They had pleaded not guilty.
A US government investigation last month found Myanmar's military waged a "well-planned and coordinated" campaign of mass killings, gang rapes and other atrocities against the Rohingya.
Find latest and upcoming tech gadgets online on Tech2 Gadgets. Get technology news, gadgets reviews & ratings. Popular gadgets including laptop, tablet and mobile specifications, features, prices, comparison.
Business
By Vera Eckert, Paul Carrel and Tom Käckenhoff FRANKFURT/BERLIN/DUESSELDORF (Reuters) - Abandoning the nearly complete Nord Stream 2 gas pipeline from Russia to Germany could create a legal mess and nudge up energy costs for European households but Germany would cope with any disruption to supplies, economists say. German Foreign Minister Heiko Maas at the weekend questioned the project -- thus far supported by Germany -- following the suspected poisoning of Kremlin critic Alexei Navalny. Chancellor Angela Merkel's spokesman reinforced the shift in tone on Monday, saying she shared the view of Maas, who told newspaper Bild am Sonntag: "I certainly hope that the Russians will not force us to change our position on Nord Stream 2." Their comments cast doubt over the future of a project that is more than 90% complete, scheduled to operate from early 2021 and which would double the capacity of the existing Nord Stream 1 pipeline from Russia to Germany, Europe's largest economy
Business
MOSCOW (Reuters) - The Organization of the Petroleum Exporting Countries and its allies may discuss this month countries which have lagged in reducing their oil output under a global oil cut deal, Russian Energy Minister Alexander Novak was quoted as saying on Monday. Saudi Arabia, which chairs a ministerial panel that monitors adherence with the oil cuts, has been heading efforts to press laggards such as Iraq, Kazakhstan, Nigeria and Angola to improve compliance with the reductions and compensate for their overproduction in July-September.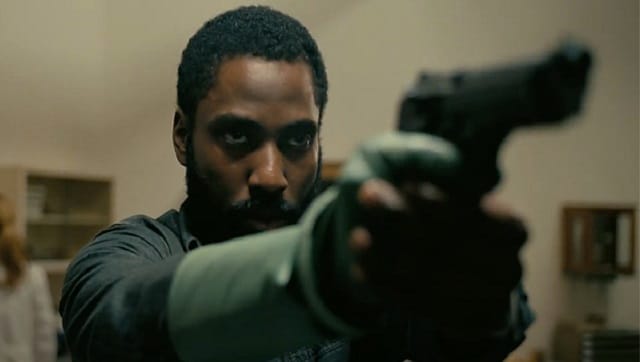 Entertainment
Tenet played in 2,810 North American locations, about three-fourths of what most major releases typically launch in.