Canada Hajj pilgrims, Saudi students face uncertainty due to diplomatic row; Ottawa's allies remain silent
Riyadh abruptly severed diplomatic and trade ties earlier in August in response to Canada's demand the release of civil society activists in the kingdom.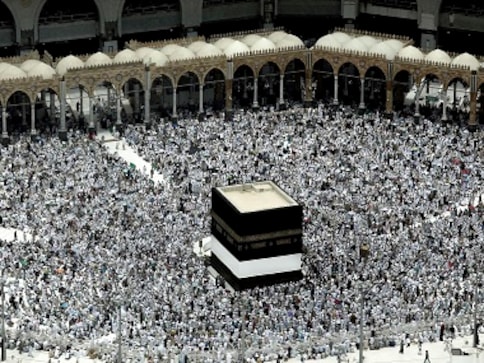 Toronto: Canadian Muslims travelling to the Hajj pilgrimage face delays coming back due to a diplomatic dispute with Saudi Arabia, that is also prompting thousands of students from the kingdom to scramble to sell their assets and return home to meet a month-end deadline.
As the stalemate continues, Canada is reaching out to its allies, including the United States and European Union, to rally support, and talking to Saudi Arabia to resolve the dispute.
Riyadh abruptly severed diplomatic and trade ties earlier in August in response to Foreign Minister Chrystia Freeland's tweet demanding the release of civil society activists in the kingdom. Riyadh also ended state-backed educational and medical programs in Canada, resulting in Saudi students hustling to return home.
In Halifax, the Ummah Masjid organized yard sales to help students sell their furniture, electronics and even cars. "Some of them, they only came one week ago and they are prepared to leave," said Abdallah Yousri, the mosque's imam. "Some of them, they were in Saudi Arabia for summer vacation, and they just came to sell their products and then [leave]."
As of the end of June, there were more than 5,100 Saudi students with valid study permits for post-secondary institutions in Canada.
Many Canadian Muslims had booked flights with Saudia, the Kingdom's official airline, to perform the Hajj pilgrimages in the Saudi city of Mecca, which takes place from 19 to 24 August this year.
While Saudia trips to Mecca before 13 August were not affected, returns home prove to be a concern for many. "We're nervous as a family because we don't want her to be stranded in an airport," Jawad Chaudhry, a real estate broker in Hamilton, said of his mother, who is travelling via Saudia for Hajj.
Silent Allies
Freeland has spoken with officials of the European Union, Germany, Sweden and the United Arab Emirates in an effort to find support, a spokesman for the foreign minister told Reuters.  "We have a dialogue that is continuing with the Saudis, that's encouraging, we know that we need to maintain an open dialogue with them to resolve this issue," he added. But silence from Canada's traditional backers has sparked some soul-searching in Ottawa.
The big issue is the future of foreign relationships in a world where Canada can no longer count on support from its major allies, said Roland Paris, a former foreign affairs adviser to Liberal Prime Minister Justin Trudeau. "We're getting a glimpse of what the world looks like when the United States isn't a strong advocate of human rights, one in which liberal democracies are keeping their heads down," Paris said.
The US State Department last week urged Canada and Saudi Arabia to use diplomacy to resolve their dispute, which did not come up during a phone call between US Secretary of State Mike Pompeo and Saudi Crown Prince Mohammed bin Salman on Monday.
Bob Rae, former leader of the federal Liberal party, said Canada has to be more strategic about how to push its human rights agenda. "There needs to be a clearer sense of strategy about why we are intervening in some situations and not in others, and how one would ever expect countries to take criticism without responding," Rae told Reuters.
also read
World
Negotiations over the EU's 11th package of sanctions on Russia have stalled due to opposition from Greece and Hungary, which want their companies removed from a list of 'war sponsors' compiled by Kyiv, according to a report
World
At the G7 summit in Hiroshima, leaders of the world's wealthiest democracies said that they need to de-risk and not decouple from China. It means reducing Beijing's control of global supply chains but not isolating it completely
Photos
Jordan's Crown Prince Hussein tied the knot with Saudi architect Rajwa Alseif in a star-studded event, headlined by Britain's Prince William and his wife Kate. The celebrations also saw other VVIPs dressed in their finest